There's an App for That: Cable Execs Share Their Fave Apps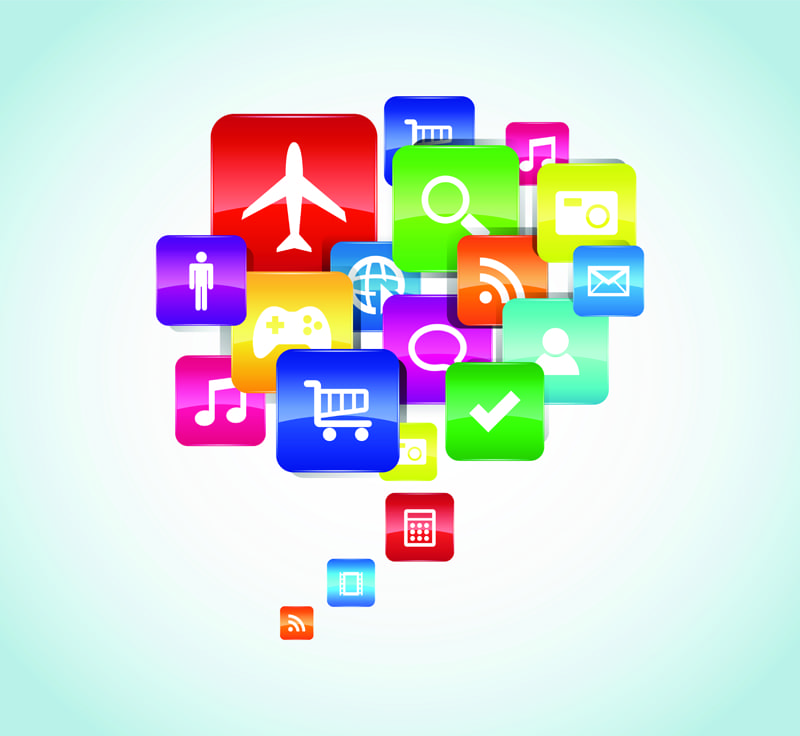 Cable technology is changing all the time, and so is the technology execs use to entertain and inform themselves as they go about their busy lives. If you're wondering what apps are hanging out on their home screens, check out this list of top picks. Maybe you'll want to add them to your own digital repertoire.
Andrea Ching, SVP Marketing and Promotions, CNN Integration Group, Turner Digital
Team Stream from Bleacher Report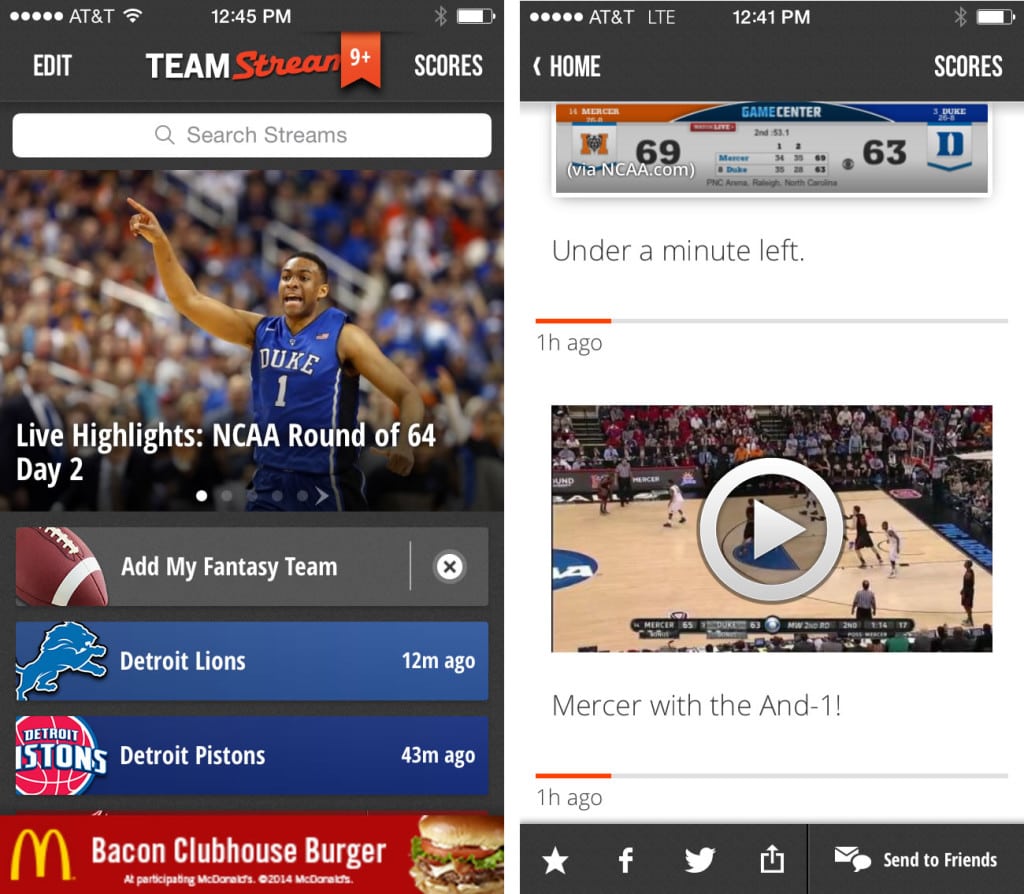 "I am an obsessed tennis fan, and Bleacher Report's Team Stream app keeps me current in the lead up to the US Open."
Device(s) of choice: iPhone & Samsung Galaxy S5
What is it? Team Stream is all things Bleacher Report contained in one tiny, convenient digital package. It's all about personalization–the app lets users curate their own newsfeeds based on their favorite teams, sports and leagues. Don't care about soccer, but love hockey? Bored by baseball, but geared up for basketball? No problem. Tap into what you want and not what you don't.
Dark Sky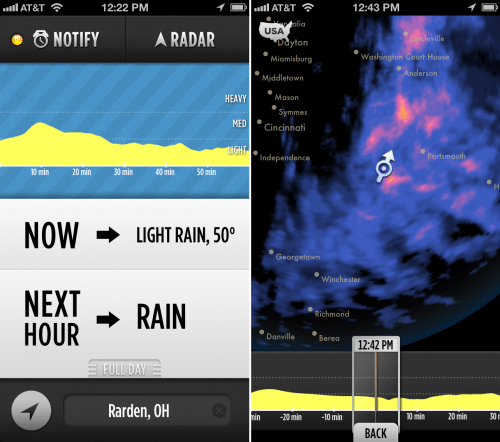 "This is the BEST weather app, bar none. It is hyper-targeted to location and gives you really useful info, like 'Rain starts in 10 minutes' or 'Rain ends in 2 minutes.' It helps me decide whether to wait inclement weather out or make a mad dash!"
Device(s) of choice: iPhone
What does it do? This app generates eye-pleasing weather visualizations with down-to-the-minute and right-where-you're-standing accuracy. You can even set it to send you timely weather notifications.
Melani Griffith, EVP Business Development, Penthera
Nike Training Club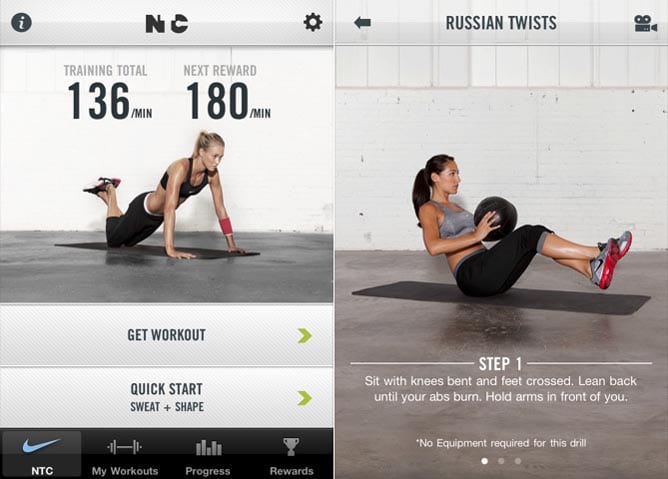 "My new favorite app (although probably not new to the rest of the world) is the Nike Training app. I use it on my iPhone only (not available on iPad) and it rocks. I am a big fitness and exercise person and I also travel a lot. So I take my Nike Training app, go to the hotel gym or just in my hotel room, and choose from a variety of workouts. I feel like it is particularly geared towards women and how we want to train so it is a great app for the traveling-fitness freak-female executive!"
Device(s) of choice: iPhone
The Skinny (no pun intended): Melani hit the nail on the head with this one—Nike designed this special app just for women. Nike Training Club allows users to tap into a motivational fitness community that will push her to achieve goals in physical strength, flexibility, focus and weight loss. Its tagline: "Your personal trainer. Anytime. Anywhere." Added bonus: the app features users' workouts by A-list athletes and celebs like tennis player Serena Williams and "Glee" actress Lea Michelle.
Borja Perez, SVP Digital & Social Media, Telemundo
Heads Up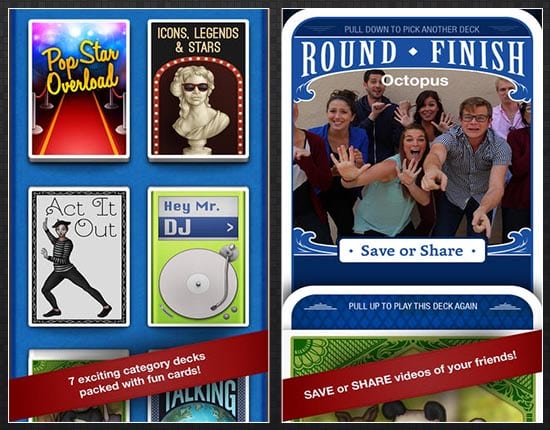 "One of my favorite apps is Heads Up. I have been using it a lot lately on my iPhone. This app is basically a social media version of the classic entertainment game Charades. During our recent family vacation, I had a great time playing it with my wife and kids. It's one of the few mobile social apps that the entire family can enjoy together. This app is taking off quickly with customizable content categories. For example, creating a sports category tied to World Cup fun facts."
FYI: This app got its big break on Ellen DeGeneres' talk show when the comedienne played it with soap star Alison Sweeney. The app is basically digital charades. It turns your phone into a limitless deck of cards. You put the app on your head and the people around you give you clues (by acting, making sounds, shouting related vocab etc.) about what's on the screen. Game categories include celebrities, animals, movies, television and accents.
Device(s) of choice: iPhone
Adam Naide, Executive Director of Marketing for Social Media, Cox Communications
Waze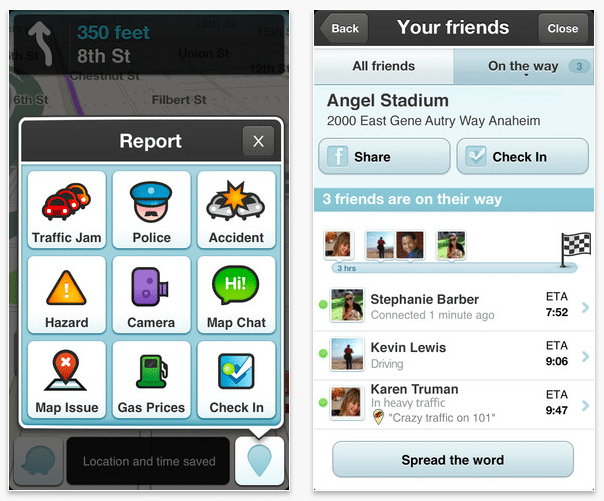 "Waze is a community-driven navigation app. It utilizes the real-time input from its community to provide the best traffic routes. It reroutes you based on conditions unlike conventional navigation apps. Google purchased the app and is now using the real-time traffic data from Waze to provide drive times for Google Maps (minus the re-routing feature).
It's an "iCan'tLiveWithoutYou" app on my home screen when navigating Atlanta rush hour."
Device(s) of choice: iPhone
More info: Adam's description and the app's tagline, "Outsmarting traffic, together," pretty much covers this super-social gps app. If you're a regular commuter who's had it with satellite-only gps, this app may restore your faith in humanity. Check it out here.