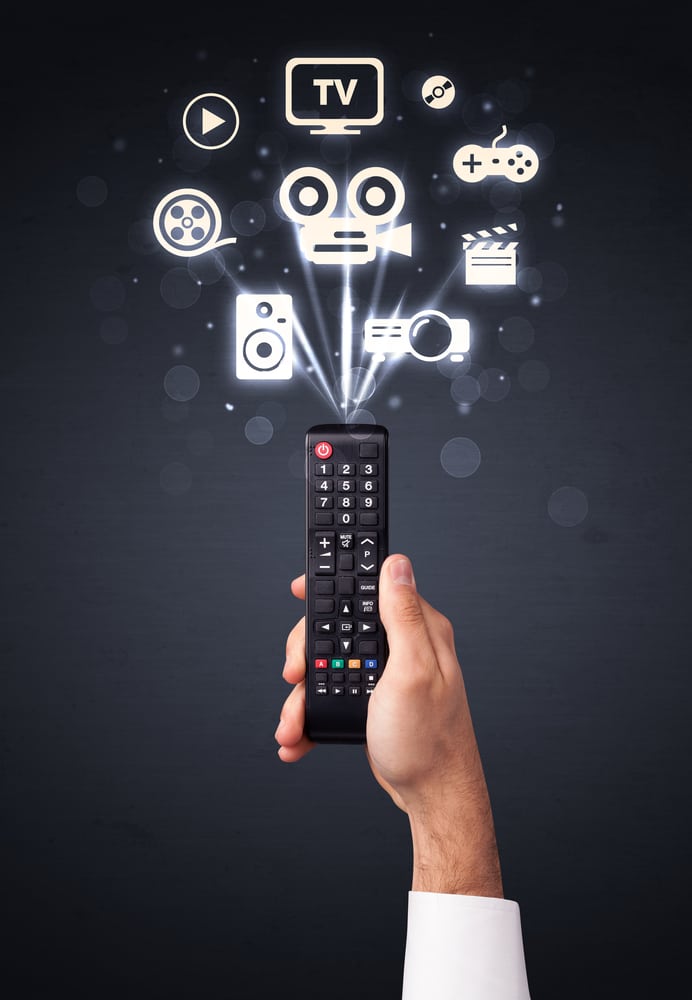 Universal Electronics (UEI)—which provides universal wireless remote control products, including voice control to pay-TV ops—is looking to potentially expand its service as cable steps up its smart home offerings. The company announced an agreement with Comcast in Jan to provide voice remote service, which features a conversational search that doesn't require specific voice commands. The service has been deployed to the MSO's Xfinity sub base, said Lou Hughes, evp-Americas at UEI. Since the agreement, Comcast has created "a huge amount of meta data around content" to enable the overall experience, he said.
Voice control is expected to play a part in MSOs' smart home offerings. "They [service providers] recognize that for them to grow, they need to grow ARPU with their existing subscribers," Hughes said. That's especially true as the video market matures and ops are feeling the squeeze from OTT services. Hughes envisions using one remote control to manage everything in the home. Opportunities in the smart home market have prompted UEI's acquisition of Ecolink Intelligent Technology, which provides wireless security and home automation technology. Announced in Aug, the $12.4mln deal is expected to "bring a new level of compatibility to the industry to enable sensors throughout the home to work together seamlessly," the company's chmn/CEO Paul Arling said at the time of the announcement. Meanwhile, as MSOs like Comcast expand their streaming offerings, features like voice control make it easy for subs to switch between linear and OTT programming, said Hughes.
UEI has developed a feature dubbed "one touch play," which allows input switch with the touch of a button. The feature is expected to come out later this year and the company is looking to roll it out to several OTT players and pay-TV providers. The company also has developed the latest version of its QuickSet solution, QuickSet 3.0, which can detect connected home theater equipment and program the remote automatically for the user, eliminating the need for manual IR code entry. The platform uses UEI device control database to identify the specific model of the device through the IDs captured over HDMI and/or IP, then determines which specific model code should be used to control that device. QuickSet is embedded in various devices, including set-tops, connected TVs, media devices, game consoles, smartphones and tablets. The company's customers, including DISH and DirecTV, have the 1st version of QuickSet. UEI counts Charter as a customer, but not Time Warner Cable or Bright House. In addition to major pay-TV ops and OTT providers, UEI has its eyes on small and mid-sized ops. The problem with the smaller guys is they don't have the resources to develop their own next-gen video platform, Hughes said. That's why many of them are partnering with TiVo to offer advanced video services. With UEI and TiVo, perhaps voice control will be enabled soon for many NCTC members?