Q&A: SCTE-ISBE's Fenton on the Org's New LMS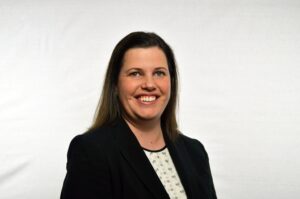 SCTE-ISBE launched a new learning management system Tuesday that places increased focus on content, provides better data reporting and features a more user-friendly interface. We spoke with SCTE-ISBE vp, membership & learning operations Robin Fenton on the move to the new LMS and how it fits into her organization's long-term L&D goals. 
How long has work on the LMS been going on, and what were the improvements you really wanted to make to the platform?
SCTE•ISBE is always making incremental improvements to its learning management system, but we began the process of moving to a new system last year.
First and foremost, our goal with the new LMS was to create a more engaging and effective learning experience for cable professionals. The improved LMS offers a wide variety of more user-friendly features, such as faster processing speeds, streamlined course navigation, the ability to print transcripts, and gamification-style leaderboards. It also provides better data analysis and reporting for learners and administrators.
And in addition to the platform itself, we have revamped and reimagined content for some of our most popular training series.
SCTE has long had a hand in the L&D space – how does this LMS align with your long-term goals in L&D?
As an applied science organization, our members have always counted on SCTE•ISBE to provide professional development and networking opportunities. SCTE•ISBE's formalized learning and development program helps prepare the industry's workforce with the training and certifications they need to keep pace with cable's rapidly advancing technology.
This new LMS is just one way we will ensure we continue to meet that objective. We also offer bootcamps, a leadership institute, learning opportunities at local chapter events, live webinars, and of course, our annual event, Cable-Tec Expo®.
At the Cable-Tec Expo Virtual Experience, from October 12-15, we will present more than 40 Fall Technical Forum sessions as well as a track dedicated to learning and development chaired by Nancy Murphy from Cox Communications. For the first time ever, Expo is free this year – but pre-registration is required. Readers can register at scte.org/expo if they'd like to attend.
On the technology side, is there something you're particularly excited about with the new LMS, or the possibilities that come with it?
As I mentioned, we also began updating some content while we worked on the new LMS. SCTE•ISBE currently offers more than 1,000 training modules spanning a large variety of topics. It's also important to us to offer a variety of formats to meet the needs of today's learners.
For example, we recognize that sitting in a classroom for hours at a time isn't always feasible – now even more so as we all cope with the pandemic. Our new microlessons, or short videos featuring course overviews, appeal to learners who can't commit to longer sessions.
The LMS also enables us to incorporate more interactive tools, such as 3D technology, which we use to simulate hands-on experience. I'm excited for users to experience it – it's such an innovative way to engage learners while they're training remotely.
This LMS will be home to the new Broadband Premise Installer series – what other types of courses should folks expect to come to the new LMS in the coming months, next year, etc.?
The first three courses of SCTE•ISBE's new Broadband Premise Installer (BPI) series just launched. Upon completion of the first three courses, learners will be prepared to earn the updated and nationally-recognized SCTE·ISBE Broadband Premises Installer certification. The fourth course in the series launches later this year and will prepare learners for a new updated Broadband Premises Technician (BPT) certification.
We are excited to continue updating our content as new technologies and standards make their way to the field and welcome input and ideas from our members. Looking ahead, we will soon be launching a  DOCSIS 4.0 online class and have more several updates and new courses in the works.