New TiVo Platform Aims to Help MVPDs Transition to IP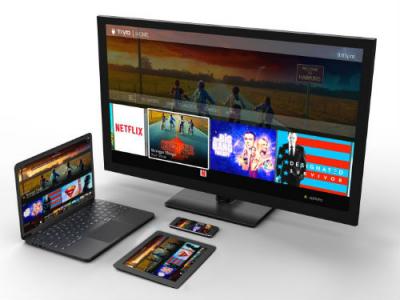 TiVo is introducing a next-generation platform designed to allow mid-sized pay-TV operators to embrace IPTV and offer customers a modern, app-based user experience across a range of devices. It'll be on display next week at CES in Las Vegas.
TiVo's business with operators is divided into two buckets. The first includes large MSOs like Liberty Global and Comcast, who license specific aspects of TiVo technology for use within their own platforms (i.e. X1). The next-gen platform is aimed to help the second group—mid-tier MSOs—transition to either full IPTV or a hybrid model at their own pace by maintaining support for QAM deployments. The company touts "a number of simple migration paths."
The platform, which will allow users to linear, OTT, VOD and DVR content all in one place, can be run on both traditional Linux-based and Android TV-based set-top boxes.
"What we want to be is a value partner that gives operators the flexibility to either dip their toe in the water—for example use an Android TV set-top box to attack a new market such as college campuses—or if they want to go much, much deeper and have a replacement strategy where Android TV becomes their core set-top box strategy going forward," said TiVo vp, product Chris Thun.
The new platform also offers operators the flexibility to let users access the platform through consumer streaming devices like Apple TV and Amazon Fire TV, as well as on mobile and web. The interface is designed to be identical across devices to ensure a consistent experience across the customer base.
In addition to streamlining the content ecosystem for users, the platform allows operators to offer content recommendations and conversational voice functionality.