New Arris CEO: Stanzione to Turn Keys Over to McClelland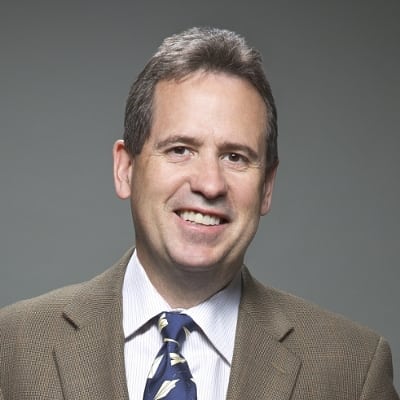 It's the end of an era. Bob Stanzione, founding pres/CEO of Arris, will step down on Sept 1, with Bruce McClelland stepping into the CEO role. Stanzione will remain at the company on a full-time basis as exec chmn, focusing on strategic planning and customer engagement, as well as supporting the new CEO. McClelland has grown right along with Arris, joining the company as vp, engineering in 1999—just 4 years after it was started as a jv between Nortel Networks and ANTEC. He currently serves as pres, network & cloud and global services, responsible for overseeing the development and delivery of a portfolio of broadband and video network infrastructure products and cloud-based software solutions.
"Since its formation, Arris has grown from a small joint venture to a global leader in entertainment and communications technology," Stanzione said in a statement. "With integration efforts from the Pace acquisition substantially complete, now is the right time to transition the role of CEO to a new leader who will continue Arris's growth and success. Bruce has played an integral role in transforming the Company since he joined the Arris Interactive Joint Venture more than 16 years ago. He will provide leadership and strategic vision to keep Arris and our customers ahead of today's rapid pace of change and will ensure we remain at the forefront of tomorrow's connected world." The appointment of McClelland as CEO is the culmination of a formal CEO succession process started in early 2016 by the board. Spencer Stuart was retained to assist with the search process.
Stanzione was inducted into the Cable Center Cable Hall of Fame in May, joking at the time that he thought it was for media moguls, not vendors. "We're like a plumbing supplier," he quipped. Arris is definitely a supplier, providing services and product to the top service providers and content companies globally as it has grown both organically and through the $2.35bln acquisition of Motorola Home and more recent $2.1bln purchase of Pace. The company reported strong 2Q results, estimating that full year revenue will be at the high-end of previous guidance ($6.2-$6.8mln), while net income per diluted share is trending above guidance.