NCTC Signs Deal with Reach for MVNO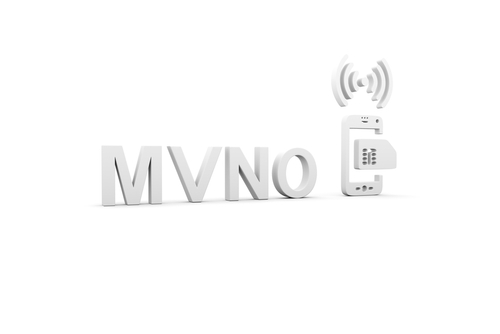 NCTC entered into a preferred partnership agreement with Reach to provide its nearly 700 members with the ability to launch mobile services. NCTC will select in the coming weeks the underlying wireless network that will be offered. Reach is compatible with all the major wireless carriers, including T-Mobile and Verizon.
"The main reason why we picked Reach is we have members that count broadband or video or combined customers in the millions and we have them that count in the hundreds. The beauty of this approach is for the smallest of our membership that wants to get into the mobile business, this is sort of like the easy button. You just push it and [Reach] has maybe eight or 10 questions that they have to answer to configure the automated online piece of this and then they're good to go," NCTC CEO Lou Borrelli told CFX. "As you go up in size, you have the ability to have more custom or more of a presence and for those that would like to have kind of their cake and eat it too, they can decide to take more of the risk, more of the internal machinations if they want, which sort of makes them look kind of like Charter and Comcast, but maybe not to the full extent."
Charter and Comcast have both crossed over the 5 million line mark for their mobile offering. Cox has joined the market, completing a rollout of mobile service to all markets in its footprint at the end of last year. Smaller operator WOW! recently inked its own deal to launch wireless through Reach.
"I think our job here is to make sure that we support NCTC completely in their decision and enable whichever MNO they would like to be enabled for the amount of sites. The good thing is the way our technology is built it's kind of stackable Lego blocks if you will. The members can start to onboard and we can slide in the carrier underneath it," said Reach CEO Harjot Saluja. "90% of what it takes to launch a services doesn't have much to do with the MNO itself. Yes, you need the towers, but there's so much more to a service. We need to have billing, invoicing, device ecosystem, website, app… So all of that is built into our platform, and that can be worked upon."
There won't be a one-size-fits-all pricing approach, with NCTC members able to set their own pricing competitive to the markets they are in. Borrelli said onboarding could begin in as soon as a few weeks, with launches expected in Q2 or Q3. Members can opt to have their mobile service marketed completely under their brand name or it could be their brand name plus the tag "Powered by Reach," according to NCTC VP of Technology Innovation Jared Baumann.
NCTC members will have the ability to bundle their broadband service with mobile and will have their own app in the Google Play/App Store where their customers can sign up, activate and manage their plans. NCTC stakeholders will get real-time analytics to their mobile product offerings and gauge how well it's performing—from conversion, purchase-to-activation ratio, churn rates, promotions, influencer campaigns and more.
Baumann explained that doing a deal with an MVNO provider like Reach instead of launching an MVNO through an MNO makes the most sense for NCTC's membership. "Really none of the MNOs have platforms or anything like that to make this super easy today. What that generally means is if you're a Comcast or Charter or one of those guys, they've spent millions and millions of dollars… to stand up and MVNO," he said. "Reach has very clean, automated ways for our members to be able to interact with the MNO piece of this. And it allows us still to have the MNO agreement separate from that standpoint."