Mobile, Tablet Video Viewing Continues to Explode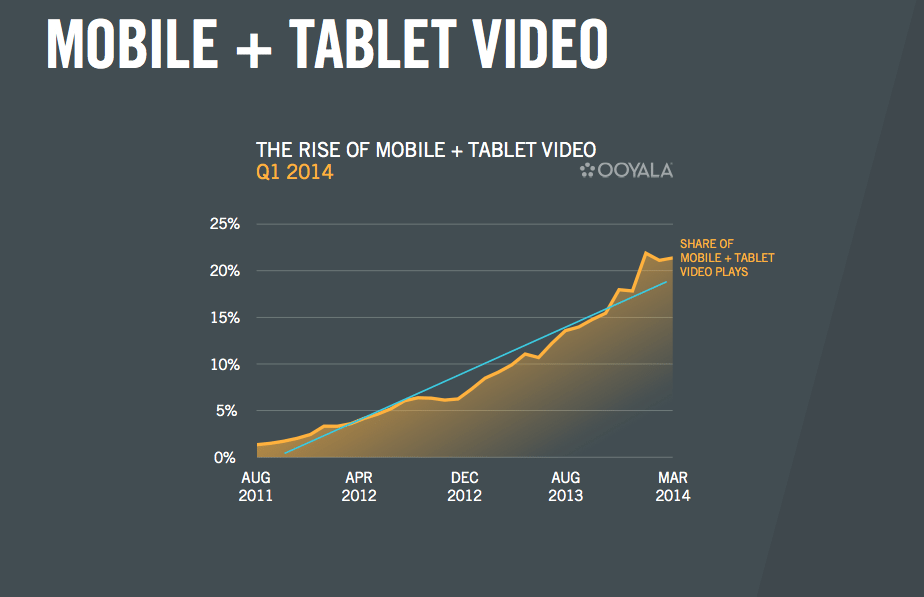 World Cup rights holders Univision and ESPN are already posting record digital viewership numbers—and that's likely to continue. It's reaffirming a reality understood by the industry: mobile viewing of video continues to explode.
More proof of this trend was released yesterday, in Ooyala's Q1 2014 Global Video Index. Here are a few highlights:
Growth of Usage Increase:
*Mobile and tablet viewing increased 133% year over year between Q1 2013 and Q1 2014, when considering the number of video plays.
*Mobile viewing in North America has been outpaced by mobile viewing in Europe and Latin America.
Type of Device, Globally:
*Asian-Pacific countries favor Apple devices (82% of video views), while in North America iOS has a 60% share. But in Europe, Middle East and Africa, iOS is barely ahead of Android devices, with 55%. In Latin America, Android has eclipsed iOS with 53% of smartphone plays.
Length of Engagement:
*80% of time watched on connected TVs was for videos longer than 10 minutes. 77% of tablet viewing was for videos longer than 10 minutes. 37% of time watched on mobile devices was for segments of less than 6 minutes. However, when it comes to viewing long-form content (programs more than 30 minutes long), mobile devices were surprisingly active. During the quarter, 35% of mobile viewing was spent watching videos of 30 minutes or more.