Microsoft Targets TV Companion Experience With Bing Pulse 2.0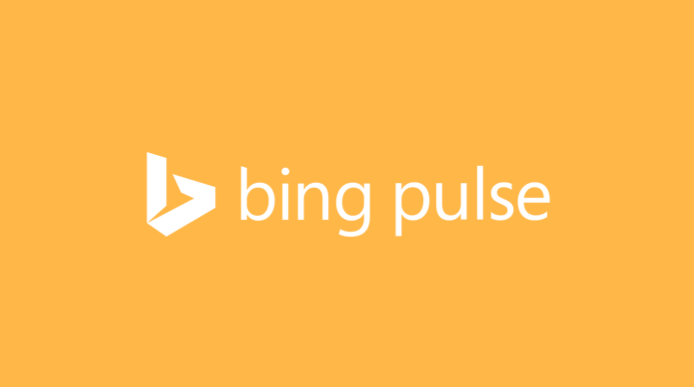 Microsoft has its eyes on interactive TV companion services. The company has upgraded Bing Pulse, a real-time online voting platform developed for working with broadcast and cable nets including CNN, FOX, CNBC and MSNBC during live news events. Bing Pulse 2.0, a self-service beta version of the voting platform, aims to accommodate any broadcast or event producer of any size to engage in real-time audience feedback without a complicated onboarding process.
"We've all seen how the massive proliferation of second screen use while watching television, or really in any activity, has created a multi-tasking generation with shorter attention spans," said corporate strategy general manager Josh Gottheimer, formerly senior counsel to then FCC chairman Julius Genachowski. "We felt that Bing Pulse could offer a simple solution to that distraction and help broadcasters and event producers reengage and redirect their audience back to the content," he said. And instead of having linear TV program compete for attention with smartphones, Bing Pulse could unite the two and refocus viewers towards the programming. The platform was used during the State of Union coverage on Fox News in 2013 and 2014, the 2014 Florida Governor debate, and the New Hampshire Senate debate on CNN. "Audiences increasingly expect to be engaged in the programming and are invested in what they're watching and listening to. Most importantly, they also want to know what others are thinking as well and Bing Pulse 2.0 beta allows audiences to not only participate and share, but to also know the insights of their fellow viewers," he said.
Working directly with cable providers is "definitely something Microsoft is excited about and we're also talking to many other cable companies on the content side," said Gottheimer. In addition, the company is looking to broaden the client base to areas like sports venues and leagues, entertainment producers, event planners and producers. Content producers can potentially shift the discussion based on viewer feedback, allowing for a more in-depth and engaged program. The key is to make the technology user-friendly and versatile so that it appeals to a variety of different areas, Gottheimer said. Can the platform be integrated into cable's existing platforms? "We're open to a wide range or configurations," he said. From a technical perspective, Bing Pulse generates an XML data feed that can be integrated into any online or on-air graphics program via an iFrame or via Microsoft's Bing Pulse API.
Other features of Bing Pulse 2.0 include data visualization (real-time graphic display of results), scalability (no limit no number of participants) and mobile ubiquity (voters can vote from any device using any browser). The platform also allows anonymous voting with no data tracking and the ability to pre-schedule a Pulse to go live at any time. The service is now offered at no cost through Jan 31.