Is Cable Falling for an Apple Rope-a-Dope?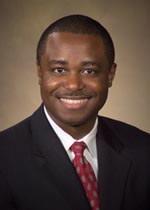 Sam Divine, Jr.
Prior to Apple's iPhone 5 announcement there was some speculation that Apple could launch a radio service that could become a Pandora killer. As the announcement occurred there was an expectation that this service would be the "one more thing" at the end of the presentation. Then, there was disappointment and jubilation. The disappointment came from Apple fans, because Apple didn't announce such a service. The jubilation was from Pandora investors.
Whether this service is on the way or not, I was struck by the level of discussion about this radio service. More interestingly, I'm struck by how Apple has gone out of its way to advertise that Apple TV is just a hobby. This is a hobby that continues to add customers.
Could Apple be using a Rope-a-Dope strategy with cable? Is Apple getting cable to think less of the threat until they are ready to strike? Here are a few reasons why I think this might be the case.
Apple Hobby?
Seriously, an Apple hobby seems the biggest oxymoron in business today. This is a company known for its laser focus. They focus on only a few projects to ensure they have the best shot at success. Then, for each of those projects they famously eliminate any features that are superfluous. Yet, with all of that focus, a TV project continues to survive. And we are to believe it is a hobby? Cable, believe that at your own risk.
Apple Plays to Win
Remember when it seemed a bad idea for Apple to open stores when gateway had failed at retail? Remember when it seemed there would be no way the music industry would agree to digital music in Apple's ecosystem? Apple has a history of entering new, challenging areas—and succeeding. There is no history of Apple entering a new arena without a plan to actively attack and win.
Jobs Figured It Out
If you still need another reason, this might do it. Jobs said he had figured it out. It's not only that he said it. The fact that he said it knowing he might not see it come to fruition shows the level of focus and importance he placed on it. There are probably a lot of other projects and new products he could have emphasized, but he chose Apple TV.
While no one knows how Apple's hobby will play out, if I were a cable executive I would stay alert.
(Sam Divine, Jr. is CEO of Cross Atlantic Business Advisors, LLC, a full-service consulting firm and author of BATTLEGROUNDS to BOARDROOMS: Life Lessons from The Liberian Civil War to Corporate America. Follow Sam
@samdivinejr
or
www.crossatlanticadvisors.com)