Expo Attendance Falls, But New Blood Flocks to Show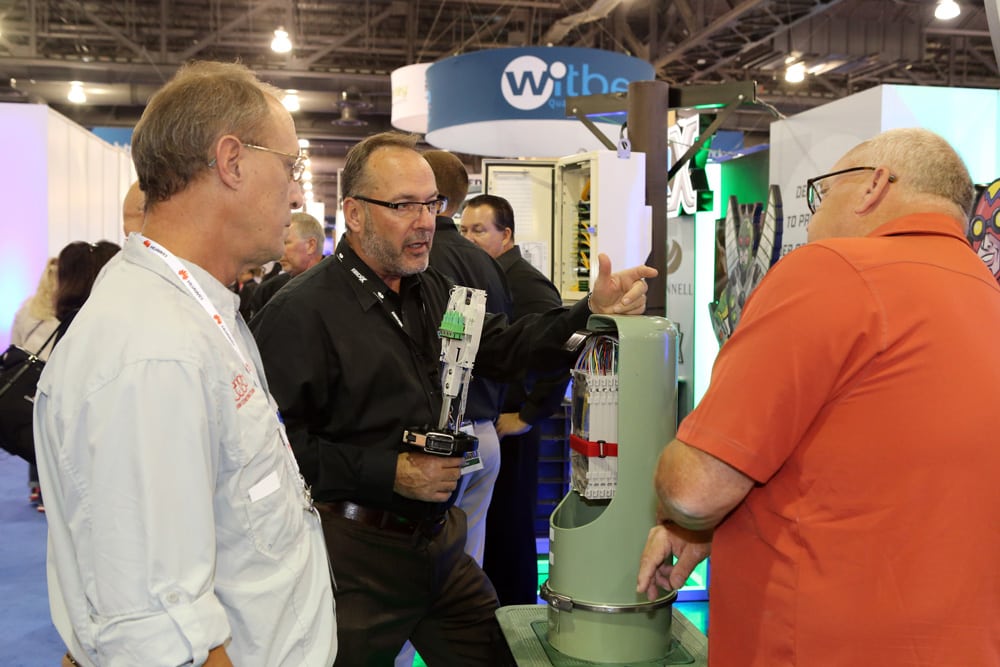 As last year's SCTE-ISBE Cable-Tec Expo neared its close, word came from NCTA that its annual trade show would shutter. While consolidation had taken a toll on INTX over the years, attendance for the 2016 Cable-Tec Expo in Philly surged 21% over the previous year to more than 10K. This most recent gathering in Denver didn't quite hit that mark, with 8,800 registered attendees, but organizers were expecting that. Philadelphia traditionally draws a larger crowd with many coming from the Northeast, plus it's a hub for international travelers.
Still may from outside the US still made their way to the Mile High City, accounting for 22% of the crowd. And 19% were first-time attendees at this year's show. Also significant was the amount of industry collaboration for a conference that once drew only the techiest of folks. "The spirit of industry networking seemed stronger than ever in Denver," Rob Stoddard, svp of communications & public affairs for NCTA, told Cablefax . "With a major executive presence, big turnout, and strong media attention, Cable-Tec Expo made great strides in driving education and excitement around our industry's commitment to innovation. And it offered a terrific platform for showcasing the work and impact of many of our industry groups."
The Cable TV Pioneers had a sold-out crowd for its dinner, its first as part of the Expo, with the banquet featuring a packed overflow room. The group plans to host the dinner again at Expo next year in Atlanta. The Cable Center hosted a one-day immersion with SCTE-ISBE on Monday to show college students, graduate-level candidates and recent grads the inside of the industry, with DISH CTO Vivek Khemka keynoting. On Wednesday, the Center used the show to relaunch its Mavericks Lecture series, bringing in Comcast co-founder Julian Brodsky to sit for a fireside-style chat with veteran industry journalist Stewart Schley. Brodsky kept the early-morning crowd engaged with tales of Comcast's early days and the camaraderie with his fellow co-founders, Ralph Roberts and Daniel Aaron. He also offered a positive outlook for the industry. "Clearly there's a trend away from linear appointment viewing long-term video, but you look at the technology, you look at what the X1 platform can do, you look at tying that to mobility. It's just a different business, and I think it's heading in that direction. It's profitable," he said.
Also hooking up to the Expo wagon were ACA and NCTC, which joined with SCTE for a special experience track for small and mid-sized cable operators. At an ACA-sponsored panel at the Innovation Theater on the Expo floor, attendees got a download on key issues like net neutrality, M&A review, privacy rules and next-gen broadcast standard ATSC 3.0. WICT's 8-year-old Tech It Out initiative returned to the show, and the first-ever Fall Technical Forum was produced by NCTA and CableLabs with SCTE, consisting of 98 workshops and technical papers. Expo exhibitors clocked in above 400, with 75 first-timers.
"While all of the metrics around SCTE•ISBE Cable-Tec Expo 2017 were strong, what's most important is how we've continued to improve the quality of the program offered to attendees," SCTE-ISBE CEO Mark Dzuban said in a statement.