DOCSIS 3.1: Here's To The Next New Thing In Broadband!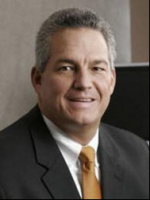 Thursday, at a specially-added session during the Society of Cable Telecommunications Engineers annual Cable-Tec Expo, another milestone was placed in the evolution of cable modems and broadband networks: The expansion of the specification, to eke even more bandwidth out of existing HFC plant.
It's called DOCSIS 3.1, and it's a big deal. Every chapter in the DOCSIS specification added substantially new features – from 1.0 to 1.1 to 2.0 and, the latest workhorse for IP video, DOCSIS 3.0.
DOCSIS 3.1 will take that even further. I'll stop short of saying it'll make the prior versions pale in comparison, but it's not that much of a stretch. 3.1 brings a powerful combination: A new physical layer Orthogonal Frequency Division Multiplexing (OFDM) and additional forward error correction for low density parity check (LDPC).
Together, OFDM and LDPC can add as much as 50% more capacity in the upstream and downstream signal directions, while being backwards-compatible with the large installed base of earlier DOCSIS gear. For MSOs thinking about how to compete with all-fiber builds, or simply seeking ways to stay ahead of the 45-50% CAGR in consumer broadband usage, it's yet again a great arrow to have in the quiver.
DOCSIS 3.1 is a milestone in the evolution of broadband. As a vendor company that helped to write the very first DOCSIS spec (1.0), all the way through DOCSIS 3.1, we're eager to help the cable industry to put it in motion.
Here's how we anticipate the DOCSIS 3.1 timing to unfold: By early 2013, completion of the PHY and MAC specs; silicon availability in 2014, and cable modem/CMTS availability in 2015.
If that seems a long time, it's not, in terms how to efficiently stay ahead of consumer usage and demand. Interim staging towards 3.1, like deploying 24×8 cable modems, will serve as stepping stones along the way.
Phasing plans do exist, and we'll help get you there. Mostly, be glad that the word is out and the work is underway!
This blog first appeared on Cisco's site on Oct. 19 and is reposted with Cisco's permission. Contact Mark Palazzo at 408/525-3777.?