Convergence Starts HERE at SCTE® Cable-Tec Expo® 2021 Virtual Experience
By Mark Dzuban
Now more than ever, the cable industry is poised to implement – for an ever-widening audience – the needed network infrastructure enhancements that were highlighted by the COVID-19 pandemic. We have been focused on providing the best experience for our customers and equipping our members with the means to do that. Despite the need to pivot to an entirely virtual experience, we are excited to be bringing our community together safely. In October, we can celebrate the resilience and successes of the cable telecommunications industry.
When we made the decision in early September to move Cable-Tec® Expo from a hybrid event to a purely virtual one, we knew we were doing the right thing for our members and partners. Of course, there was disappointment. Collaborating in person with our colleagues and friends motivates all of us. But we also know that we share a focus that cannot be deterred by the manner in which we communicate.
We are focused on unleashing the power of limitless connectivity and, as an industry, we will collaborate across geographic regions and technology platforms to provide the best experience for our customers and to equip our members with the means to do that. Operating with that commitment, we expect this to be the best Expo ever. Punctuating the stellar speakers, program, and sessions we have planned is the fact that SCTE hosts Expo for the first time as a subsidiary of CableLabs®, the leading innovation and R&D lab for the cable industry. Together, we will enable attendees to see the emerging technologies and applications transforming the industry.
A Collaborative Expo for the Future of Learning & Innovation
As anyone in our industry knows, the current pace of innovation requires the industry to move quicker than ever before. By syncing and closely managing innovation, specifications, standards, training and deployment efforts, SCTE and CableLabs are creating new opportunities for content creation and distribution. This will be part of our discussion throughout Cable-Tec Expo this year.
The discussion begins when Kevin Hart, executive vice president and chief product and technology officer at Cox Communications, inaugurates the general session. He will be joined by powerhouse technology executives whose organizations play a key role in moving the industry forward such as Corning and Eric S. Yuan, the CEO and founder of Zoom Video Communications, Inc., who will focus on how the industry can build on key pandemic-era learnings as it unleashes 10G connectivity.
We also recognize that the most important element for any organization seeking to keep its workforce skilled and informed is to strategize an L&D program that incorporates the latest technological advancements and understands how it can leverage them as external influences. For example, training programs will continue to adapt and evolve to provide content that engages the modern learner, through interactive technology for a hands-on and safe way to learn.
Emphasizing its importance to the industry and all of its members, L&D will take a central role at this year's Expo with learning experts discussing how the pandemic has reshaped learning, particularly the use of technology, and how organizations can pivot to remain relevant and deliver emerging technologies to benefit employees and customers.
Among the speakers for the L&D Experience are Julie Hiipakka, Vice President, Learning & Leadership Research Leader for Deloitte Consulting, who will deliver the keynote. Jim Kirkpatrick, PhD, Senior Consultant with Kirkpatrick Partners and creator of the New World Kirkpatrick Model, will discuss how training must reinvent itself and how to structure initiatives so they enhance on-the-job performance and impact the bottom line.
This year's Workplace of the Future/Workforce Operations and Learning and Development Track includes a panel discussion on Executing in Today's Digital Realms: New Tools in Remote Learning, Customer Journeys and Construction Know-How.
Laying the Foundation for the Future of Connectivity
The combination of SCTE and CableLabs represent a new way to approach ideation and production realization. We are working together to accelerate our ability to bring products and services to the market. What the entire cable telecommunications industry has seen over the past couple of years is that cable is no longer a single technology. Some member companies deploy PON; others are focused on HFC and expanding work on DOCSIS® 4.0 technology, while other providers have added mobile services in their markets. The point is that cable technology is generating more innovation than ever before.
Expo will give us all an opportunity to address today's evolutionary focus on cable and mobile convergence as one of the biggest technology trends in the cable industry today. Although cable operators began converging networks in the early 2000s, the breakthrough approach is to look at convergence holistically. Applying this technology, operators are able to improve the customer experience because they have the means and training to simplify operations and maintenance, while also up-levelling service reliability.
Fourteen papers will be presented at Expo on convergence and mobility topics, as well as over 100 other papers on topics such as workforce transformation, energy management and network security. Workshops will focus on technology and convergence, among many other topics. One of the objectives for current convergence activities is to apply emerging technologies such as network function virtualization across the converged architecture, regardless of access flows, while delivering a seamless service experience to customers.
Our commitment to "Standards for today and a vision for tomorrow" is on full display with our updated Energy 20/20 program strategy. Moving forward from Energy 2020, we're taking the program's success in energy management standards best practices and setting our sights on what's next. Our team is continuing our mission to innovate and educate our industry on ways to stay reliable and responsible far into the future.
A lot of the conversation at this year's show will also be focused on the launch of GAP (Generic Access Platform) standards. We were excited to announce the standards just last month and set a path for nodes and modules to support DOCSIS, PON and wireless services – including Wi-Fi and CBRS and wireless backhaul. We are definitely moving into the future of limitless connectivity.
Unleashing the Future of Limitless Connectivity
The energy for developing Expo sessions and workshops is an indication of where the industry is today and how it is perceived. We are grateful to the dedication and vision of this year's Fall Technical Forum Program Committee, led by show chair Kevin Hart. And we are confident that the virtual presentation of Expo will deliver unparalleled value to everyone in the cable industry, as well as the customers it serves. A big part of that is because we are adept at bringing everyone together safely in a virtual environment, while also satisfying everyone's expectations for attending. Each year, there's more to see and learn.
We innovated and adapted last year with 80% of the show presented as live content, even while other online shows and conferences were relying heavily on pre-recorded events. The platform we used last year and again this year is very interactive. Attendees are able to do 1-1 video chats or one-to-many video chats; text attendees, host conversations, conduct meetings. Attendees can conduct meetings with customers. This level of connection extends to our exhibitors who gain a very robust exhibitor experience and can customize and host meetings with customers. We are creating scalability that builds upon the platforms we have now.
And all of the planning we do today is building to what will be an exceptional Cable-Tec Expo 2022 hybrid event in Philadelphia, PA, September 19-22. More and more, we are opening up to a global spectrum of attendees who normally would never be able to get here. Being a part of Expo will impact positively how they compete in the marketplace with their products.
With such emphasis on the technology that is revolutionizing the cable telecommunications landscape, Expo will equip attendees with the knowledge and tools to develop, engage, and deploy technology that will improve their customers' lives and advance their businesses. Register today!
---
About the Author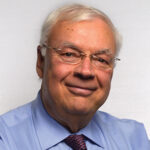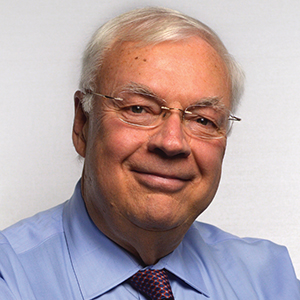 Mark Dzuban is president and CEO of SCTE, a global not-for-profit member organization driving the acceleration and deployment of technology in the cable industry. With a career spanning more than 50 years, Dzuban has been named a Cable TV Pioneer and Cable Center Innovation Laureate and received the Vanguard Award for Cable Operations Management. Since joining SCTE, Dzuban has transformed the organization into the industry's applied science leader and has expanded its training, standards, and energy management program.