Comcast's thePlatform Tackles Video Sourcing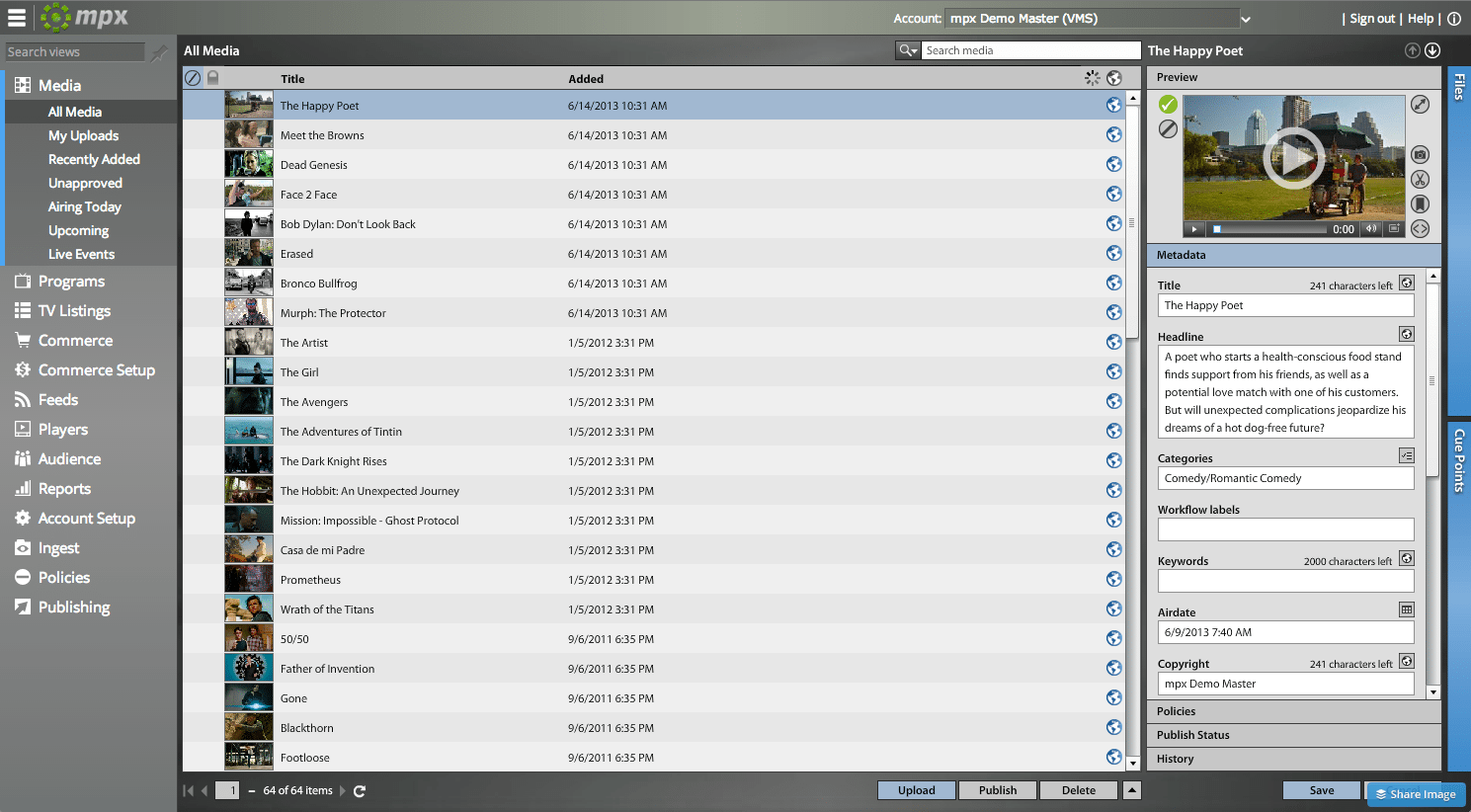 Partly due to the siloed nature of legacy ingest systems, existing options to collect all of the source videos and files to support pay-TV's channel packages, VOD and other video offerings are complex and inefficient. Comcast's white-label video publishing unit thePlatform seeks to solve this challenge with its cloud-based Unified Ingest Service to centrally manage video and related metadata files that service providers want to send to set-tops and other IP-connected devices. According to thePlatform, it's the first time this capability is available as a standalone service for pay-TV providers, or as part of a broader suite of video services.
The new service is expected to provide a streamlined system that can manage direct feeds from traditional video pumps, satellite transmissions, operator-owned content delivery networks (CDNs) and external CDNs for online video sources. Historically, the process can be time consuming and inefficient as operators depend on disparate ingest systems for live broadcast videos, VOD, IP video and the related metadata for content. For example, copies of the same show or movie are often duplicated. In addition, richer descriptions of a particular show, which exist online to improve SEO, might not be included in the traditional TV user interface, program guides or VOD descriptions.
The Unified Ingest Service encompasses ingest of both video files and metadata. The video file ingest works with thePlatform's optional mpx Accelerate service, which enables customers to store high-quality mezzanine video files near their transcoding services, making them easily accessible and reducing the time required to transfer files for processing. Metadata ingest centralizes and normalizes metadata from multiple sources. These include TV listings and program descriptions from traditional metadata providers such as Rovi, Gracenote, Red Bee and others, episode and movie descriptions from both the TV VOD Asset Distribution Interface (ADI) ingest standard and online video sources, as well as complete cast and crew lists and additional data from networks and studios.