CFX Video: Wireless with CableLabs' Phil McKinney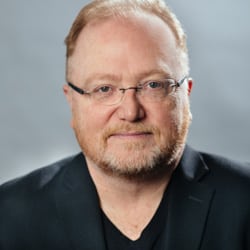 If you aren't familiar with CableLabs' efforts in the mobile technology space, you're not alone. CEO Phil McKinney says lots of folks in the industry aren't aware of the extent of the organization's efforts in the wireless space.
"Wireless is actually our largest research area – we have more researchers focused on wireless today than we even have on DOCSIS," McKinney said in an interview during SCTE's Cable-Tec Expo.
Still, let's not downplay the organization's work on DOCSIS and internet services. The Full Duplex DOCSIS 3.1 system is poised to change cable networks, historically known for having much faster download speeds than upload.
"With Full Duplex, we actually transformed that into being symmetrical," McKinney explained.
View the entire interview, part of our CSG International-sponsored series, here.