CFX TECH SPOTLIGHT: Philo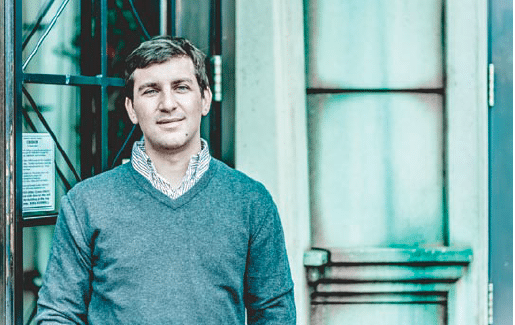 Starting today, we will feature companies providing interesting, innovative and sometimes below-the-radar technology across the video and broadband space in CFX Tech Spotlight.
Company: Philo
Philo is named after Philo Farnsworth, the brilliant innovator who conceived of the electronic television at the age of 16 while living on a farm in rural Idaho. The company began at Harvard University, where TV service wasn't offered and the over-the-air (OTA) signals were weak inside the centuries-old brick residence halls. The founders of Philo were Harvard undergrads and TV fanatics, so they wrapped their room in aluminum foil to boost the OTA signal and connected it to a server to stream it over the campus network. Untethering television from the wall made them realized that there could be a better way to watch TV. "We've set out to re-invent television, using college as our laboratory. Since those earliest days, we've found many other ways to improve the experience of TV, and in doing so, we strive to embody the innovative and revolutionary spirit of our namesake," CEO Andrew McCollum told us.
CEO: Andrew McCollum
McCollum joined Philo as the CEO in the fall of 2014. Previously, he was Entrepreneur in Residence at 2 of Philo's investors: New Enterprise Associates and Flybridge Partners. He was also on the founding team of Facebook, and is an active early-stage angel investor.
Total Number of Employees
25 and growing
Near-term Strategy
"Our goal is always to bring a better TV experience to the widest audience that we can. We continue to focus on expanding our reach in the college market and learning from this demographic that is on the leading edge of a sea change in television. Campuses are also special because they are tightly-knit social networks where there is a high density of people who know and care about each other in the same place. This gives us the opportunity to do something that has never been done before–build the first truly social TV experience," McCollum said. The company is now working with more than 50 schools and plans to further build on the momentum.
Investors
NEA, a venture capital firm investing in information technology, healthcare and energy tech companies; Felicis Ventures, which focuses on 5 areas: mobile, e-commerce, enterprise, education and health; Rho Ventures, which focuses on high-growth companies in large markets; HBO; CBC, a communications company; MCC, the investment arm of Mark Cuban; Flybridge Capital Partners, an earlystage venture capital firm; TriplePoint Capital, a global financing
provider; WME, a talent and literary agency; Xfund, which connects universities with venture firms.
Competitors
Other companies that offer video services to campuses include Comcast and Cox.
—
Got tech news? Reach out to Cablefax Tech editor Joyce Wang at jwang@accessintel.com