Cable's Place in Aging in Place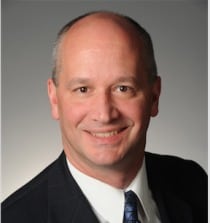 By Chris Bastian
SVP, Engineering/CTO, SCTE-ISBE
Inevitably, we are all getting older, and our society overall is trending older. There are currently more than 52 million people 65 and older in the United States, projected to go to 89 million by 2050. When you get older, your medical needs typically increase: more doctors' appointments and more tests. Your loved ones also want to know that you're getting around the house doing the normal things you do. And in high-risk environments such as the current COVID-19 pandemic, these objectives often have to be met despite the need for "social distancing."
Enter the need for Aging in Place (AiP) services. Imagine a world in which your entire house is connected with sensors for when you open doors and medicine cabinets. For logging when you've taken your daily prescriptions. For keeping track of everything that is in your refrigerator and pantry, and ordering replacements when things get low. Imagine that instead of going to the doctor's office, you can have a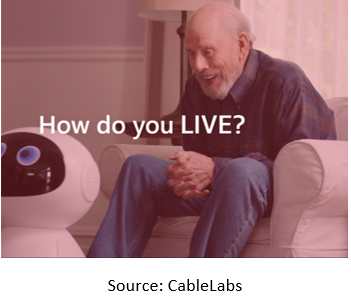 remote consultation with your doctor over an HD video connection. And lastly, imagine that all of your vital signs are routinely sensed and available to your doctor and healthcare providers. This is a living environment that benefits not only the aging person, but also those who love and care for them.
CableLabs has produced an excellent video projecting a home where these sensors are all benefiting an aging person.
How do today's cable networks support this home environment? Today's home gateway will scale to manage 100s, then possibly 1,000s, of these sensors per home, impelling network operators not only to provide sufficient bandwidth, but also to cater to the devices' unique requirements such as latency, reliability and security. 10G is the broadband technology platform that ramps up, from 1 Gbps that is available in about 80% of the United States today, to 10 Gbps, with lab trials going on now, and field trials to begin later this year. 10G provides faster symmetrical speeds, lower latencies, enhanced reliability, and better security – the four cornerstones of the platform – in a scalable manner. At the center of this technology transformation is a new technological standard called DOCSIS 4.0. To learn more about 10G, please see www.10gplatform.com.
Is it sufficient for the network operator just to provide the connectivity for these services? Is there an opportunity for the network operator also to be the host for these services? There is a lot of activity in developing these AiP services, and the near future should yield some interesting industry partnerships to host these services.
SCTE•ISBE Standards has been hosting an Internet of Things working group for the last two years. Seeing the increase in Aging in Place research and emerging services, we have spun off an Aging in Place working group. If you are working on Aging in Place services, please consider joining this working group to develop the industry's AiP standards and operating practices.
SCTE-ISBE Cable-Tec Expo® 2020, scheduled for Tuesday, October 13th through Friday, October 16th in Denver, will have a track focused on the Internet of Things, with special emphasis on Aging in Place services.