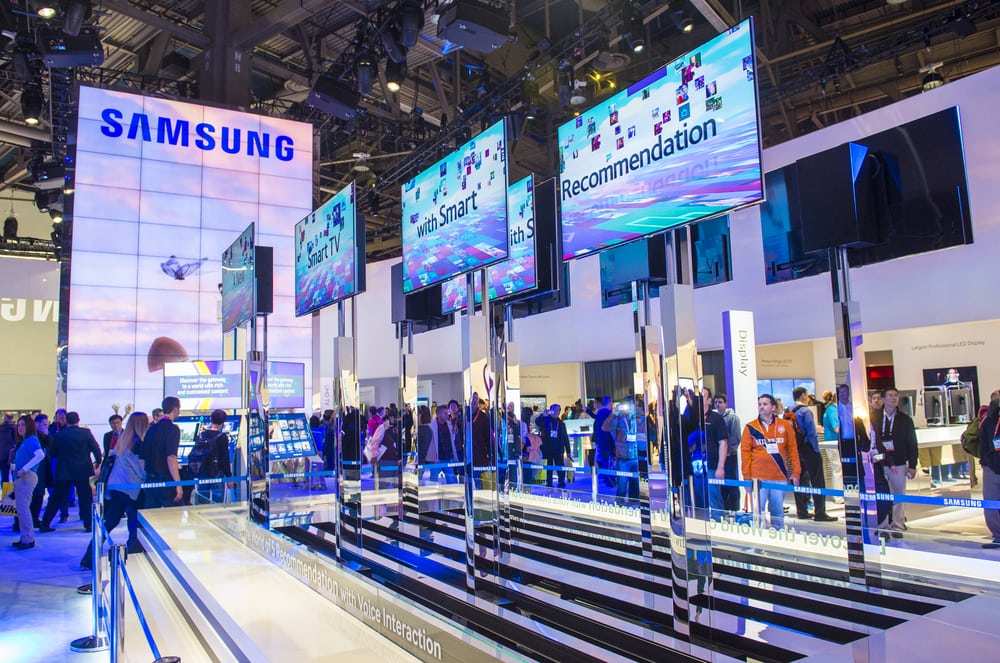 "What happens in Vegas stays in Vegas" doesn't apply to CES, where thousands of manufacturers, service providers and developers get together to unveil the latest in tech. With the expansion of OTT video, UltraHD, Internet of Things and more, CES 2016 (January 6-9 in Las Vegas) will feature plenty of discussions around the future of media. Here is a preview of what cable can expect from the show.
On January 4, the UltraHD Alliance, which was formed a year ago by companies like DirecTV, LG Electronics, Netflix, Samsung, Technicolor and 20th Century Fox to create quality standards, will host a press conference. The event will feature speakers from Disney, Dreamworks, Sony Pictures, Fox Home Entertainment and Warner Studios. The following day, attendees will enjoy a sneak peek at what's in store for 2016 from LG Electronics and hear first-hand from LG executives about the company's 2016 product innovations and business strategies. LG is expected to launch a new smart TV platform dubbed webOS 3.0, featuring advanced user interface and mobile integration. Also on January 5, cablers won't want to miss "The Internet, Media and the Hollywood Connection" session, which will discuss programmers and operators' initiatives to push content onto multiple platforms. Speakers include TiVo general manager Evan Young and Comcast vp of strategic development Randall Hounsell.
More discussions around OTT video and cord-cutting will take place on January 6. The "Cord-Cutting Brings New Content Opportunities" session will address how cord-cutting and unbundled cable packages are transforming content delivery and putting power in the hands of new players. Speakers include George Barrios, chief strategy and financial officer at WWE, which launched its stand-alone subscription streaming service WWE Network in January 2014. Also on the stage will be Roger Lynch, CEO of Sling TV, a $20 a month streaming service that DISH launched earlier this year. On the same day, Viacom CTO David Kline will talk about how current and emerging technology platforms, devices, and the increasingly connected consumer, are changing media, entertainment and consumer engagement.
Attending CES is an annual tradition for federal regulators. Consumer Technology Association president and CEO Gary Shapiro will host two 30-minute conversations with FCC chairman Tom Wheeler and FTC chairwoman Edith Ramirez on January 6, talking about challenges they face as their agencies navigate the rapidly changing technological landscape. On the same day, executives from Scripps Networks Interactive, Starz, EPIX and Turner will discuss video and commerce strategy being developed for the consumer as Internet TV and mobile are being added to the video delivery package. There's also a similar panel that day focusing on how media, advertising and technology companies position themselves and compete for the global consumers. Speakers include Mark Lopez, evp and general manager of Univision Digital, Nat Geo Channel's research & program planning evp Brad Dancer, Starz's chief revenue officer Michael Thornton and NBCUniversal's Lisa Hsia, evp of digital at Bravo and Oxygen Media. Later that day, Nielsen and Adobe will engage in a can't-miss panel, discussing how the industry is evolving and how Nielsen is doubling down on data, improving its ability to build and deliver software and driving new capabilities.
January 7 is again packed with OTT panels. PwC's head of entertainment media & communications assurance Stephanie Kane will moderate "The State of OTT Entertainment" session, which counts execs from Fox, Discovery Comm, Vimeo and OWNZONES as speakers. Another panel on multiscreen experience brings in executives from vendors and software firms like Arris and Gracenote, focusing on consumer experiences in an OTT world. Meanwhile, with Netflix, Amazon and YouTube changing the TV experience, executives from Akamai, Alcatel-Lucent, AT&T, Tennis Channel and Hearst TV will explore options ranging from a la carte viewing to premium bundles.