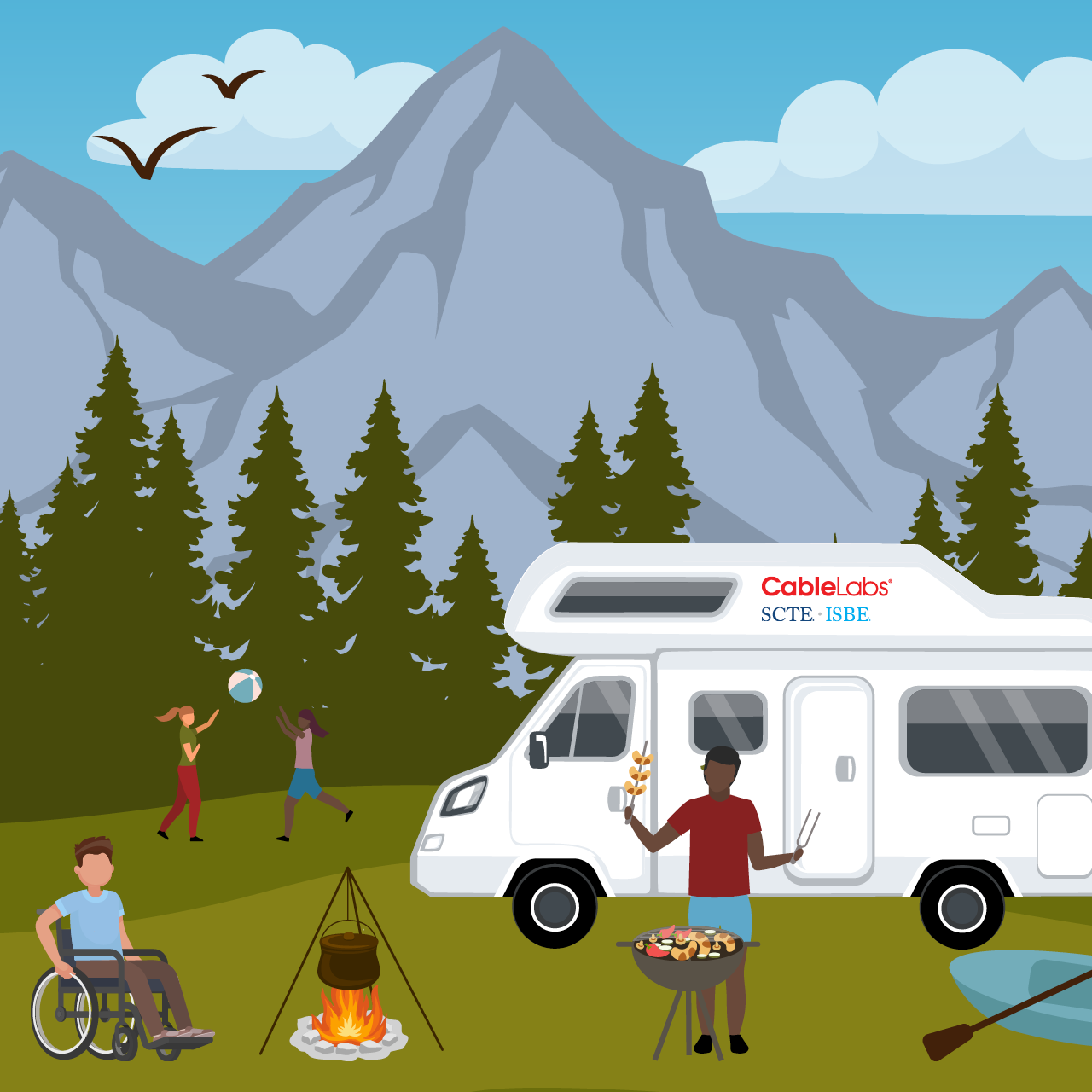 By Mark Dzuban
President & CEO, SCTE-ISBE
Having spent the better part of the last 50 years witnessing and influencing the evolution of the cable industry, I am struck to be standing on the precipice, once again, of a remarkable leap forward for the cable industry. With the advent of 10G and the applications it makes possible, cable will make giant leaps forward in the coming years, supporting important technological advances in areas like telehealth, telemedicine, aging in place, autonomous transport, AI and ML, smart cities, virtual reality, and so much more.
When SCTE•ISBE members voted overwhelming in December to make the organization a subsidiary of CableLabs, it was a testament that our membership understood what we saw so clearly – combined our organizations are best positioned to lead cable's future. Not only will this new partnership create new possibilities for members of both organizations, but by optimizing our combined resources we will accelerate the process of turning ideas into innovations on a global scale.
One need only look to CableLabs' "Near Future" videos to see evidence of their focus on innovation and their vision for a future that places cable as the center of our everyday lives. As the industry's leading applied science leader and an organization that has been behind many advancements in cable over the past 50 years, it will be the role of SCTE•ISBE to ensure that our members are an essential part of making the vision for cable's future a reality. This collaboration between the complementary forces of SCTE•ISBE and CableLabs will yield a number of positive changes for the industry and beyond.
For the cable industry, greater collaboration will open the flood gates of innovation, technological development and standards creation. Our combined portfolios – strategic, technical and operational resources as well as member and vendor relationships – and existing expertise and resources, when leveraged together, will exponentially increase the value delivered across the industry on a global scale.
As part of this new unified approach, the industry can expect to see rapid advancement toward 10G; collaboration on the technologies that will lead us into the future; enhanced learning and development to better prepare the technical workforce of the future; expanded standards creation through our ANSI-accredited standards body; a renewed focus on the next stages of our energy, and disaster recovery and business continuity programs; new and innovative demonstrations at Cable-Tec Expo; and greater reach with collaboration between technical professionals around the world.
This merger will also extend cable's influence across the broader technology landscape. Working together, and with other industry groups and MSOs, we can bring 10G to life faster, making the applications associated with it – telehealth, telemedicine, aging in place, autonomous transport, holographic imaging, smart cities, and more – not only possible, but scalable. These advancements will help revolutionize what is conceivable across industries beyond cable and welcome an era of connectivity-based technological advancement that will change the way people live, work and play.
During the CEO panel at Cable-Tec Expo Virtual Experience in October, Comcast's Dave Watson told the global audience that cable does not wait for opportunities, we create them. By unifying these two powerful organizations under one umbrella, we are creating an opportunity for our members and our industry to be at the center of an extraordinary societal change that is coming.