CableLabs Boosts Mobile World Congress Presence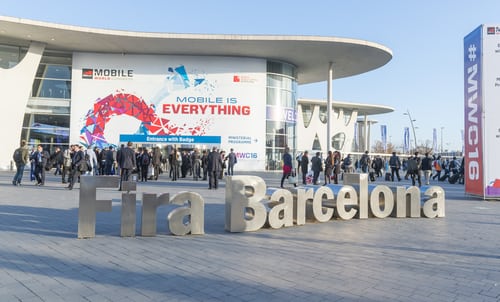 CableLabs is going to Mobile World Congress (February 27 to March 2 in Barcelona) for the second executive year. It's just another sign of the increasing convergence between cable and wireless. CableLabs aims to support its members, 24 of which are mobile network operators, through the confluence, said Phil McKinney, CEO of the non-profit innovation and R&D lab. With cable operators offering wireless services through MVNO arrangements and wireless operators leveraging cable's infrastructure to support mobile offerings, "you will see interesting features coming together," McKinney said. "The unique role of cable industry is the penetration of the network that they have built over the years." CableLabs will have an expanded presence at MWC this year, hosting sessions with execs to discuss wireless strategies and technology plans. McKinney told us a focus at this year's conference will be 5G, including discussions around standards and rollout plans, as many people still have no clear idea of what 5G is and what value it will bring beyond enabling faster speeds. A panel at MWC will highlight the progress toward achieving the technological elements of 5G to date and discuss what the significance of 5G will be for the telecom industry and those that depend on connectivity. Among the speakers are Hossein Moiin, CTO of Mobile Networks at Nokia, Ulf Ewaldsson, svp of strategy and technology at Ericsson, and Tong Wen, chief 5G scientist at Huawei.
CableLabs also is looking to participate in conversations around IoT security, a priority for the group this year as more cable operators expand their IoT offerings. The near-term goal is "getting IoT devices to have some commonality and security built into them," McKinney said. As more IoT devices move into consumers' homes, he said security risks are expected to increase given lack of interoperability and security standards. Having security built-in is critical as checks and balances are embedded and encoded with private security keys, he said. CableLabs is having its IoT security conference April 12 to 13 in NYC. Speakers include CableLabs execs, Comcast vp of tech policy and standards Jason Livingood and Matt Perry, president and board member of the Open Connectivity Foundation (OCF), the open and free IoT standard platform. CableLabs chairs the security subcommittee at OCF. The conference will explore the legitimate and illegitimate use of data from IoT devices and their impact on system design, how public policy can help improve IoT security, and the role of government versus industry in IoT security. At MWC, a IOT security session will look at best practices security strategies for deployments, address impact of security on the different layers and explore the opportunities for cross-industry consensus on security for devices, sensors and users alike.