Cablefax Survey Results Reveal Cable Leaders' Thoughts on VOD, Social and More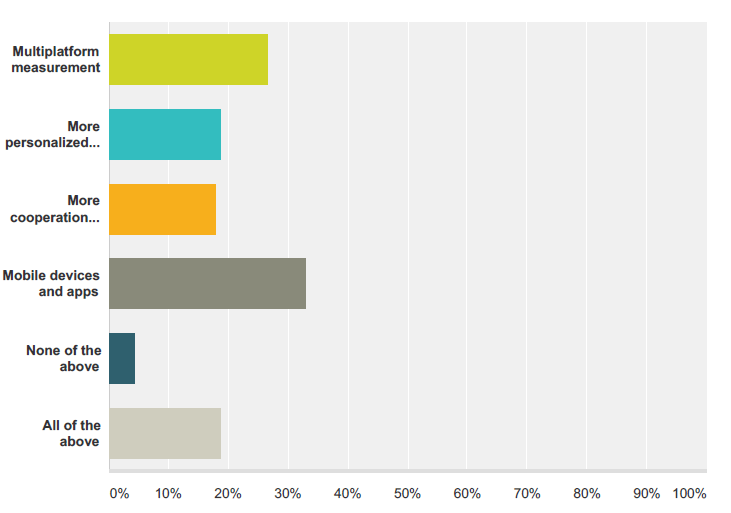 Some 33% of executives surveyed by Cablefax for its TV Innovation Summit believe mobile devices and apps will be the most important area of TV innovation in 2015, followed closely by multiplatform measurement (27%).
There was less division over the importance of OTT players like Netflix and Youtube in the set-top navigation experience. More than 76% of cable professionals cited OTT integration as eithe­r "important" or "very important."
Got hashtags? Twitter won out over Facebook, with 30% of respondents identifying it as the most important social media platform when it comes to boosting TV tune-in and engagement. Ambiguity surrounding the future of VOD was apparent in this year's survey. When asked what the "biggest VOD innovation in 2015" will be, "greater content selection" came in first by a fraction of a percentage point over "better content discovery and recommendation engines." Micro-targeted advertising across platforms was deemed "important" or "very important" by 73% of those who took the survey.
These results and the tech environment around them will be discussed at Cablefax's TV Innovation Summit happening this Thursday, Sept 18 in New York.