Cable-Tec Expo 2020: A True Virtual Experience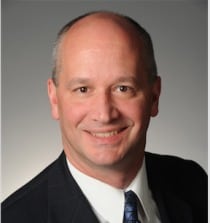 By Chris Bastian
SVP, Engineering/CTO, SCTE-ISBE
SCTE•ISBE's first ever virtual Cable-Tec Expo was conducted October 12-15. Originally scheduled to be in Denver, Expo – like so many other events in 2020 – was forced by the COVID-19 pandemic to be a "virtual experience."
The Fall Technical Forum, co-sponsored by SCTE•ISBE, CableLabs and NCTA, was the "show within a show", with technical white papers presented by 118 speakers. All Fall Technical Forum topics were selected by the Program Committee after evaluation of the record crop of 267 abstracts that were submitted. Those presentations reflect the great technical diversity we are now experiencing within the cable industry. You can view them on-demand by going to expo.scte.org.
The most attended sessions were still about the wireline network, the cable industry's "bread and butter." Topics such as the road to DOCSIS 4.0 and 10G, expanding the upstream by changing to mid- or high-splits, solving for super low latency requirements, what needs to happen to extend spectrum to 1.8 GHz, and lessons learned from deploying DOCSIS 3.1, were all heavily streamed sessions.
Other popular Fall Technical Forum sessions were:
The industry's response to COVID-19 – How the pandemic changed the fundamental operational business model, and some deep quality of experience pivots from COVID.
Artificial Intelligence and Machine Learning – Applying artificial intelligence in the home to improve the customer experience, and how AI/ML is improving operations and services delivery.
Network virtualization – Delivering the virtualized cable access network, and moving more network and customer premise functionality to the cloud.
Internet of Things –Practical industrial IoT use cases that have been deployed in St. Petersburg, and how operators are enabling connectivity for telemedicine, remote patient monitoring and aging-in-place.
Wireless network – Planning for Wi-Fi 6 and 6 GHz, fixed wireless access, and current events in Citizens Broadband Radio Service.
Security – Keeping people safe without compromising their experiences, and advances in identity management, cryptography and secure processing.
If you missed the virtual show, no worries. All presentations are available to view, and technical white papers are available to download, at expo.scte.org, until January 16, 2021. Registration is required but is free, as contributions from many cable operators, associations and the SCTE Foundation covered the production costs, enabling the event to be available to the global community.
While there is no predicting the future with COVID still in our midst, SCTE•ISBE is looking forward to Oct. 11-14, 2021, when Cable-Tec Expo will be conducted in person in Atlanta We recognize that there is tremendous value in meeting with our industry colleagues in person, and we've missed that terribly this year. The hybrid show will retain a significant number of the virtual experiences for those who cannot make it on site.
If you are working in any of these technologies, we encourage you to bring your expertise to the SCTE Standards program. Working groups in all of the above topics are meeting regularly to engineer and operationalize these applied sciences. More information about joining in on the SCTE Standards activities can be found at www.scte.org/standards.
While we are all living in a challenging time, it is at the same time a rewarding experience to participate in the many technological advances our industry is promoting.