Arris Talks DOCSIS 3.1, ActiveVideo JV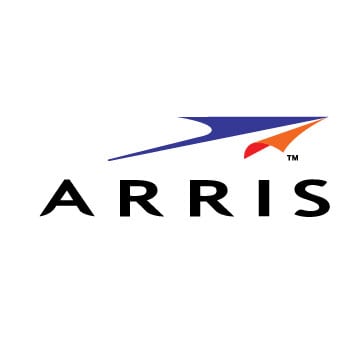 Arris execs shed more light on the company's DOCSIS 3.1 deployment in the US and abroad, as well as its ActiveVideo joint venture with Charter during the company's earnings conference call last week. "Interest in DOCSIS 3.1 continues to build with many customers defining strategies to support sustained gigabit speeds and provide the necessary infrastructure to support large scale IP video delivery," Larry Robinson, pres of customer premises equipment said. He said Arris scored a commercial agreement with a Tier 1 international operator to deploy DOCSIS 3.1 later this year.
While deployment of 3.1 is still in early stage, it will gain momentum throughout the year as new CPE devices become available, said Bruce McCelland, pres of network & cloud. Comcast is one of the 1st US major ops that have announced its initial DOCSIS 3.1 deployment plans this year. Its 3.1 suppliers include Technicolor, which completed its acquisition of Cisco's Connected Devices unit last year. The unit makes cable set-tops, modems and other CPE devices. Technicolor said its TC4000 modem is part of Comcast's 3.1 rollout in Atlanta. Arris is the other supplier. Its E6000 Converged Edge Router is used by Comcast in 4 DOCSIS 3.1 markets.
McClelland noted Arris is developing the 2nd generation of E6000 products, which will support the new distributed access architectures. The first of these upgraded products will begin field trials in 3Q, said McClelland. Chmn/CEO Rob Stanzione said "we are no in the early launch stage" of DOCSIS 3.1 and the acceleration towards all-IP networks. He also expects telco and satellite spending in both advanced DSL and video businesses to accelerate throughout the year.
Meanwhile, Cablevision announced in April that it's now offering Hulu to TV subs through their set-tops. That's the 1st time the SVOD service is available directly through a pay-TV platform as a dedicated channel. Arris and Charter's joint venture ActiveVideo's Cloud TV platform supports the launch. McClelland noted Cablevision has been a ActiveVideo customer for quite a under different applications. The Hulu implementation is "a great use case that many operators could implement, so we hope that gains more momentum with other operators," he said. The exec acknowledged "there seems to be quite a bit of interest in obviously virtualizing capabilities or functionality into the cloud," whether they are users interfaces or full program guide.