8K Eyed for Olympics 2020 Even as 4K Emerges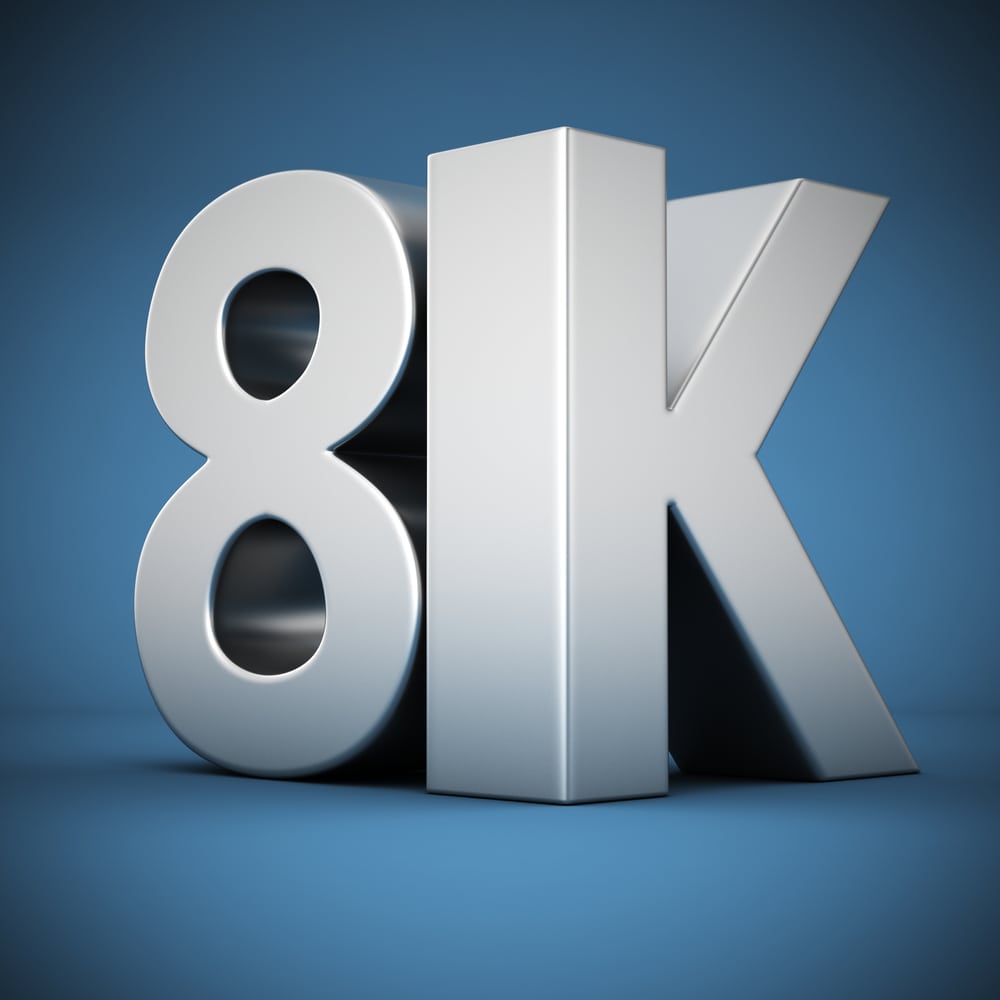 Japan wants to be a step ahead in TV technology, announcing its intent to broadcast 8K by the 2020 Tokyo Olympics. The country's broadcaster NHK recently said it's planning 8K trials starting in 2016 so it can move to full-scale service by the Games. NHK's 8K UltraHD standard was approved by the International Telecom Union 2 years ago. The future TV technology has 4 times the horizontal and vertical resolution of the 1080p HDTV format, with 16 times as many pixels overall.
According to the Tokyo-based Next Generation Television & Broadcasting Promotion Forum, which was created to push for 5K, 8K and other advanced TV standards, regular broadcasting of 8K signals could start in 2018. Major TV manufacturers such as Samsung, LG and Sharp are onboard. In fact, Sharp made a big splash with its 850-inch 8K prototype at CES in 2012, the same year Panasonic showcased its impressive 145-inch 8K TV. Samsung showed its 98-inch 8K TV at CES 2014.
Japan's move came as the US TV industry is still working to adopt 4K. Even though the network and infrastructure of several major distributors are ready for the 4K wave, it might take some time for the industry to bring it to the masses. The majority of content by programmers and studios is still delivered in 720p (HD), 1080i (Full HD) or 1080p (Full HD). While SVOD players like Netflix and Amazon, as well as pay-TV providers like DirecTV are currently offering titles in 4K format, content is still very limited at this point.
Comcast announced with Samsung at CES in Jan that they will have an Xfinity 4K app on Samsung Smart UHD TVs by the end of the year. Subs will need a 4K-capable set-top box or other tuning device. Comcast's existing set-tops can provide a UHD experience when viewing available content in 1080p. The MSO already has set-tops ready for distribution that can deliver 4K content to 4K-capable TVs. Though 8K is still years away, Comcast and NBCU had an 8K demo at its DC office 2 years ago during the London Olympics.
With vendors and distributors pushing for more 4K and even 8K content, perhaps the transition to Ultra HD will come sooner than many expected. That said, the industry will need to overcome the typical chicken-and-egg problem, which in part doomed the roll out of 3DTV. Without content, it's hard to draw demand for expansive UHD TV sets, while it's difficult to create content when UHD TVs are only in a small number of homes.