5G: The Challenge and Opportunity for Cable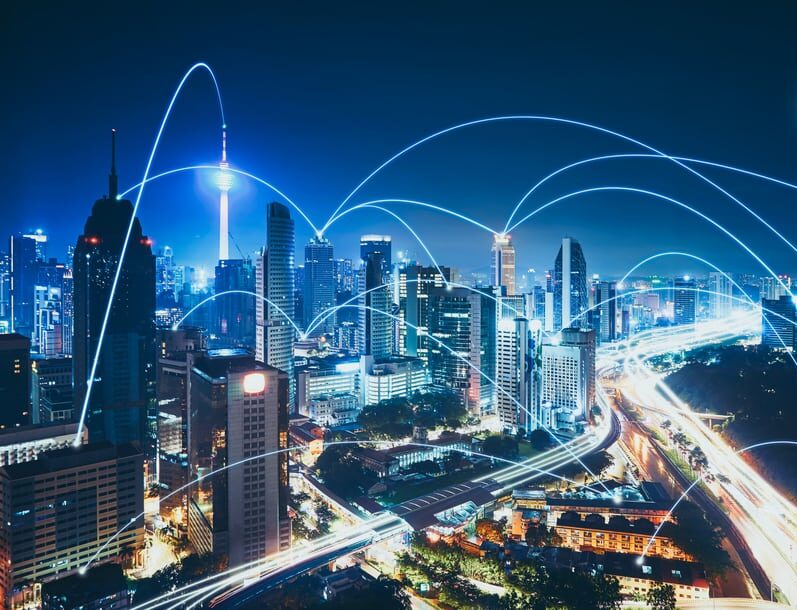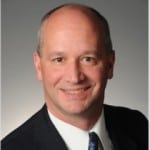 By Chris Bastian
SVP, Engineering & CTO
SCTE-ISBE
In the lead-up to Mobile World Congress, 5G continues to receive a lot of hype and media coverage, promised as the be-all/end-all for a customer's connectivity needs. What does this mean for the cable operator? As with many competitive threats, there will be both challenges and opportunities with this new wireless technology.
Before we go into those challenges and opportunities, let's review what 5G is promising to bring to the wireless landscape (as outlined by Verizon's "Eight Currencies of 5G" keynote at CES):
Speed with peak data rates of up to 20 Gbps on the downlink and 10 Gbps on the uplink
Throughput with data volumes up to 10 terabits per second per square kilometer
Mobility with devices staying connected while moving up to 500 kilometers per hour
1 million devices per square kilometer density
Energy efficiency with significant reduction compared with 4G
Rapid service deployment, both network and device
5 ms latency to network edge
999% (five 9s) reliability
The faster speeds, greater capacities, and lower latencies of 5G are attained through dedicating additional frequency spectrum to 5G, and through greater spectral efficiency. Spectral efficiency is a measure of how well a given access technology can transmit bits over a limited frequency spectrum. The 5G efficiency improvements are achieved by using advanced modulation techniques, including sparse code multiple access (SCMA), polar codes, and filtered orthogonal frequency-division multiplexing (OFDM), as well as utilizing massive MIMO—each of which could command its own article for explanation.
These greater performance capabilities are poised to support existing customer services like high-resolution video and gaming, as well as emerging IoT services such as remote healthcare, education manufacturing, and agriculture.
5G has two distinct topologies: "traditional" cellular service and fixed wireless access (FWA). 5G cellular will utilize the wireless carrier's existing cell tower infrastructure. FWA, as the name implies, is designed to provide fixed broadband service to a home or business. FWA will bring the 5G small cells much closer to the customer and will occupy millimeter wave (30 to 300 GHz) frequencies. The challenge with providing reliable broadband service over FWA is that the customer site needs to be line of sight to the small cell antenna, and terrain, foliage and weather can impact link performance. This increased cell density is an excellent backhaul opportunity for the cable operator.
Cable operators may choose to offer 5G services directly. Operators of both cable and wireless networks outside of the US, such as Rogers and Shaw in Canada, have announced 5G trials. In the US, cable operators have more frequently opted to partner with cellular carriers through a mobile virtual network operator (MVNO) agreement. For these cases, 5G backhaul is a huge opportunity. In some markets, more than 80% of the cellular backhaul is carried by the cable operator.
There has been something of a kerfuffle recently over the definition of providing "5G service" to a wireless customer. One wireless carrier recently started broadcasting the 5G logo over the air to customers who were on the faster portions of their network, a clear effort to begin promoting the new 5G branding. Their rival wireless carrier maintained that they would only use the 5G logo when their customers are using new 5G devices and connecting to the network over new 5G radio technology. Events such as these lead to 5G brand confusion.
5G will easily be the most talked about topic at this year's Mobile World Congress, and in the next couple of years, it will be offered globally by the wireless carriers. Global 5G deployments are expected to start in late 2019 and become the predominant coverage technology within three to 10 years.
So, is 5G friend or foe to the cable operators? The cable industry has many options to both compete with and leverage 5G technologies:
Offer traditional cellular coverage, or establish an MVNO to do so
Offer FWA coverage, or establish an MVNO to do so
Provide backhaul connectivity to wireless network operators for both of the above options
Continue to expand their Wi-Fi networks in the home, business, and public hot spots, especially in light of advanced 802.11ax technology (which will be the subject of another article)
At the end of the day, a network operator's business objective is to offer complete mobility to the customer, so that they can receive all of today's and future services while on the go. The customer really doesn't care what wireless technology their services traverse as long as they can access these services quickly and reliably. By embracing 5G technology where appropriate, the cable industry is poised to do just that.
SCTE-ISBE Cable-Tec Expo®, scheduled for Monday, Sept. 30 through Thursday, Oct. 3 in New Orleans, will once again have a Wireless Access Network track in 2019. Like last year, many papers will be presented on topics including 5G and Wi-Fi. If you are a subject matter expert in any of these wireless technologies, please consider writing an Expo paper. Expo's Fall Technical Forum Call for Papers is open, and you are invited to submit an abstract here.