How a Virus Upended Network Traffic and Planning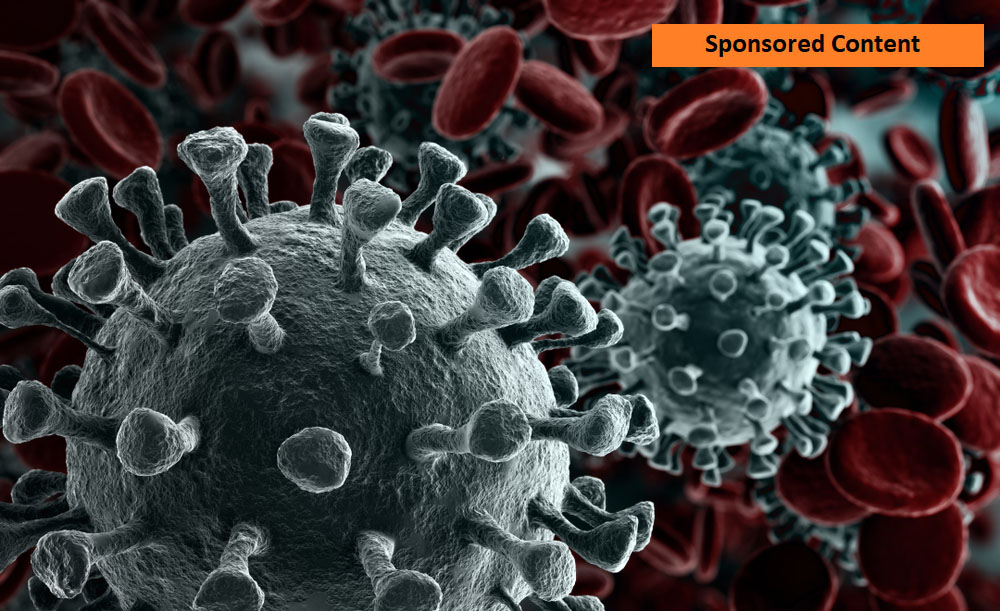 Sponsored Content
(The following article is Volume 5 of the 13-part Broadband Game-Changer Series, brought you by Adara Technologies)
Once they saw changes in network traffic patterns, operators adjusted to derive as much bandwidth as they could for homebound users.
Just as alcoholic beverage makers repurposed their assembly lines to make hand sanitizer, or restaurants turned to carry-out and in-store markets, so too are cable operators doing the COVID-19 pivot: While their long-term broadband deployment plans remain intact, operators are focusing more on fulfilling new broadband service requests; they're also foregoing larger investments for the foreseeable future and finding smart and cost-effective ways to restore the additional bandwidth overhead that was in place for broadband until COVID came along and swallowed it whole.
The virus's singlehanded creation of the blank-from-home market (work, school, online events and parties, even telemedicine), has consumers pulling down way more bytes per month than when a more typical broadband mix looked like Netflix, Internet access, email connectivity, and maybe voice over IP.
Most operators reported a virus-related spike in the spring, with some leveling off since then, both upstream and downstream. "We continue to see an elevated level of per customer consumption which we expect is reflective of the new normal," said Ken Johnson, Cable One's technology services svp.
For Comcast, expansion of upstream capacity, development and testing for additional upstream channels were the priorities during the early days of the pandemic. Comcast's management platform, Octave, had been initially developed for DOCSIS 3.1 capacity but was quickly modified to allow for greater upstream capacity for DOCSIS 3.0, according to Bruce E. Barker Jr., VP of capacity engineering at Comcast, speaking at the recent Cable-Tec Expo. "To help operationalize and deploy new solutions, other tools and automation were also quickly developed and modified," he added.
Clearly, operators and service providers had to make some unexpected moves to accommodate new traffic patterns and peak periods. But the impact is that operators' growth projections—and the capital spending to accommodate growth and increased demand for services and connectivity—is being re-calculated and reconsidered.
"What we've seen with COVID is that not only has demand for broadband skyrocketed, it's created up to three years' acceleration in some cases in just a few months," said Joseph D. Nucara, CEO and co-founder of Adara Technologies Inc., whose Bandwidth Reclamation Solution enables operators to free up significant spectrum to rapidly enable major DOCSIS Broadband expansion.
As a result, operators are focusing more on the ability to expand broadband in a much faster and less intrusive way—with less equipment, fewer truck rolls, and no torn-up streets. Nucara explained that operators aren't permanently shunning longer-term broadband initiatives like fiber to the home (FTTH), distributed access architecture (DAA) or Remote-PHY. But operators are looking for ways to deliver more bandwidth in the quickest, least disruptive—and most cost-effective—ways possible.
Speaking at SCTE's recent Cable-Tec Expo event, Charter Communications CEO Tom Rutledge said his company is looking at DOCSIS 3.1 for more bandwidth, at least for the medium term, which permits adjusting upstream and downstream capacities for better efficiency and throughput. "We'll be able to invest in 3.1 and get tremendous capacity increases" for years, Rutledge added, as Charter makes it way toward the holy grail of 10G connectivity.
Charter's approach is working. Quarterly results reported by the operator in July showed residential and SMB customers had increased by 755,000, compared to 203,000 for the same quarter last year. Residential and SMB Internet customers also increased by 850,000, more than triple the amount for the same quarter a year ago.
Guam-based Docomo Pacific in June said it plans to use Adara's Bandwidth Reclamation Solution, which leverages "codec-awareness" and can distinguish between MPEG2 and MPEG4 – thereby enabling the bandwidth efficiencies of MPEG4 without the costly and arduous replacement of MPEG2 set-tops.
Adara's solution quickly frees up significant operator bandwidth so that it can be immediately used for multi-gigabit broadband expansion using DOCSIS 3.0, 3.1 or 4.0 (10G full duplex). "This is especially important now as providers look to respond aggressively to increased bandwidth demands brought on by the COVID-19 crisis," Nucara added.
Like other operators, Comcast saw traffic spikes in March and beyond after multiple states imposed shelter-at-home restrictions to help forestall the pandemic.  The operator tripled the number of network enhancements made during the same period a year ago, adding 1700 new 100-gigabit links.
For its part, WOW! has already completed more than twice as many service group segmentations that it scheduled for the year; the company is also accelerating its migration to all-IP services, which will eventually free up more bandwidth for enhanced products and services, but that in the meantime requires incremental bandwidth for many more years until the legacy video delivery system can be completely retired for its bandwidth to be reclaimed. And Atlantic Broadband has added nodes, increased DOCSIS 3.1 penetration and made other upgrades to its network as well.
"While operators may have been betting on longer-term plays like DAA and Remote-PHY, they're now realizing that they must instead seek and prioritize ways to quickly add capacity to stay ahead of rising traffic demands," said Adara's Nucara. Technology "bridges" like Adara's can help operators deliver and accelerate their return on investment when it counts most.