YouTubers Chat With Pope Francis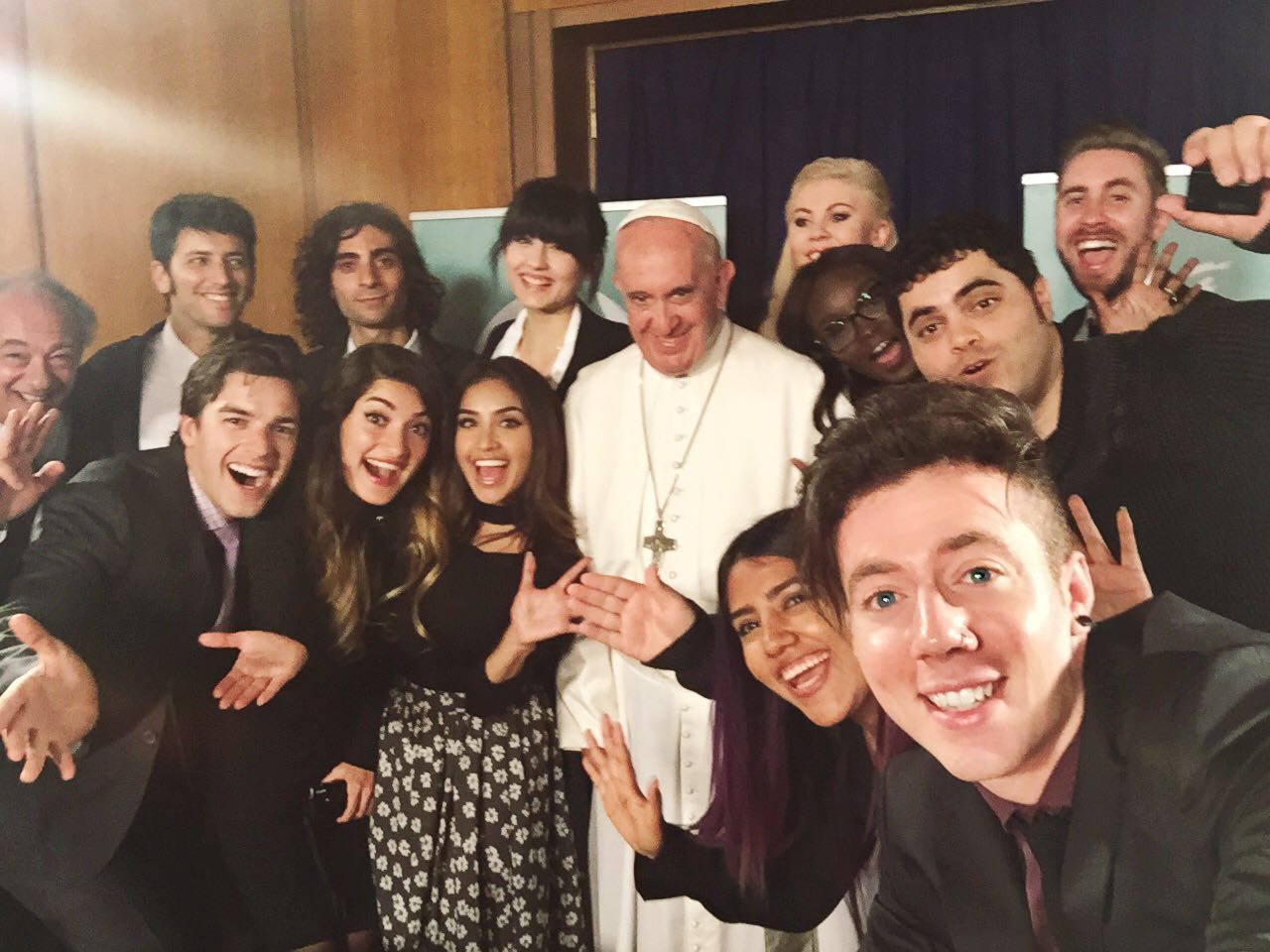 Just when you thought Pope Francis couldn't get any more hip, he goes and meets with YouTubers. On Sunday May 29 he met with 11 of the platform's popular creators from around the world to discuss how they are using their influence to promote tolerance and understanding across the Internet. The group was from 10 different countries and represented 27 million subscribers worldwide.
Creators from the U.S. included Dulce Candy (2.4 million subs), a Mexican immigrant who came to the U.S. illegally and now speaks about the plight of undocumented immigrants, and Matthew Patrick (6.3 million subs), whose channels are devoted to video games and critical theory. Other topics covered by the global group include sustainable development, gender equality, online safety and humanitarian issues.
The conversation took place during a three-day summit for youth at the Vatican, which was led by Scholas Ocurrentes, a global, papal organization that calls for the interaction between arts, sports and technology to encourage a more peaceful world. The YouTubers discussed topics with the Pope that they'll explore as YouTube role models and continue to promote online.
"Our main goal in bringing together such a different group of young people, as well as inviting them to continue using their influence in a positive way, is for them to build communities that understand the different perspectives and ideas that exist," said José María del Corral, President of Scholas Occurrentes, founded in 2013 by the Pope. "The Pope firmly believes that freedom of speech and the variety of opinions on the Internet play a crucial role in building more respect towards diversity and in unifying the people in world."
In the coming weeks the creators will be sharing their personal insights from the meeting on their YouTube channels.