YouTube Revamps TV App for the Living Room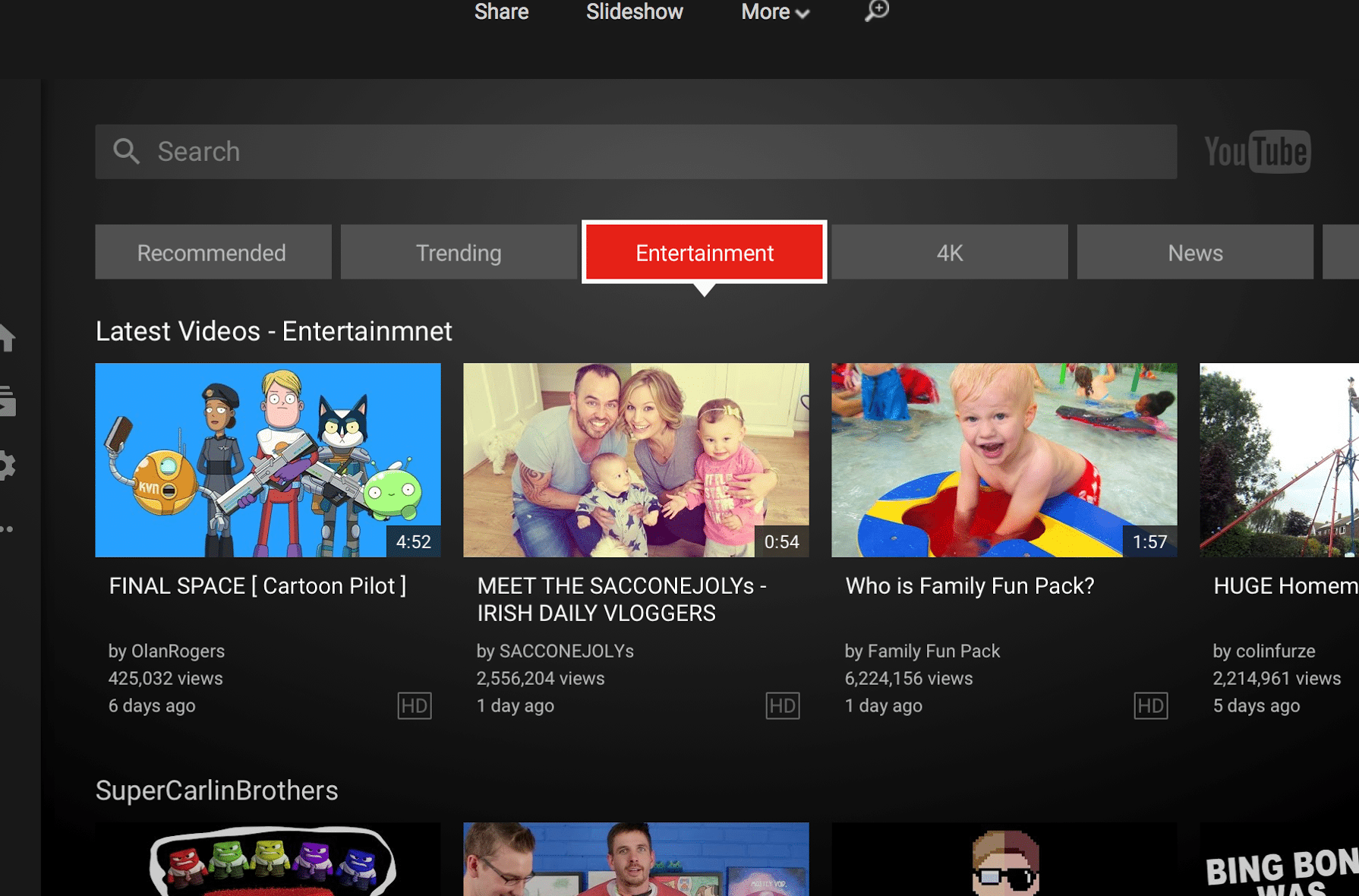 YouTube announced changes to its TV app this week that allow viewers to explore YouTube content on the big screen through clicking tabs on a new carousel feature. "YouTube in the Living Room" has topics like comedy, news and family–for a total of 14 tabs–all designed as part of a "lean back" experience.
The upgrades come as YouTube acknowledges a growing interest from viewers in watching its content in the living room. The time spent watching YouTube in the living room more than doubled in 2015, the company said. And in the US, more than have of 18-49 year-old YouTube users say they have watched YouTube videos on their TVs. The most popular categories are TV shows, Late Night shows, comedy and animation, movies and gaming. Moreover, the content categories of fitness, travel, cartoons and kids, comics, anime and manga, and sports are watched more frequently in the living room than on other platforms.
The upgrades have been made to the YouTube app for smart TVs, game consoles and streaming boxes in the US, but more countries will get roll outs in the future. YouTube says it's broadly available on almost every new connected or smart TV and game console sold in the US and internationally today, excluding Apple TV. The company is also investing in improving its recommendations feature on the carousel.