The Cord Cutter's Guide to SVOD Services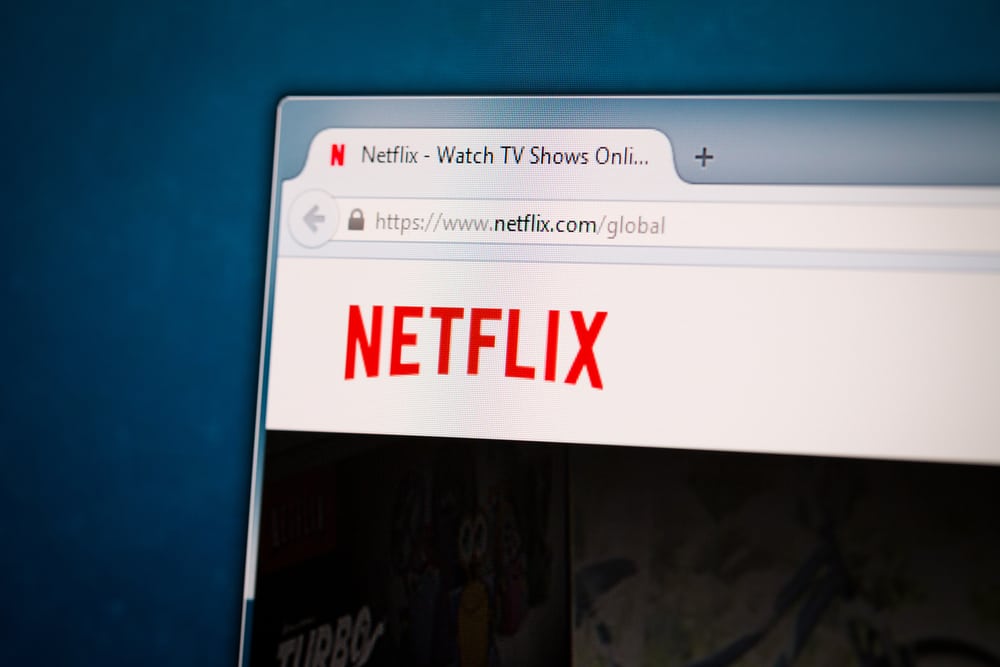 Whether it's to supplement pay-TV subscriptions or to bypass paying for cable completely, viewers are increasingly consuming content on gaming consoles, tablets and smartphones. Indeed, new subscription video on demand (SVOD) services are popping up daily. Here's a list of some of the most well-known, SVOD subscription services. And as this market continues to grow, we'll continue adding to this list. Let us know if we've missed your favorite SVOD.
AeroCinema – $4.95/month or $49.95/year. A new SVOD dedicated to aviation programming. With 400+ original titles, viewers can experience aviation history "as it was meant to be." AeroCinema supports PC, Mac, iPhone, iPad, Roku or a Yahoo TV widget. Join as a so-called "trialer" for 14 days of free streaming.
Acorn TV – $4.99/month or $49.99/year. Unlimited access to over 100 British TV series. Available for streaming on computer, Roku, Samsung Smart TV, Blu-ray players, iPad, iPhone, Apple TV (via Airplay) and select mobile devices. Customers are entitled to one 30-day free trial.
Amazon Prime Instant Video – $99/year (included with Amazon Prime, Amazon Mom and Amazon Student memberships). Selection of TV shows and movies is always changing. Service is compatible with hundreds of HDTVs, Blu-ray players, set-top boxes, gaming consoles, and of course, Amazon Fire TV. Amazon Studios programming includes "Bosch," "Hand of God," "The Man in the High Castle," "Alpha House," "Mozart in the Jungle," "Transparent," "Red Oaks" and several children's shows.
CBS All Access – $5.99/month. Streaming service by CBS. Over 7,500 episodes on demand, including new episodes next day. In select markets, users can watch live news, sports, special events and shows. Available on Roku, Apple TV, Amazon Fire TV, Google Chromecast, Android and Windows 10. Customers can sample the service with a 1-week free trial. Programming includes CBS hits like "60 Minutes," "The Big Bang Theory," "Big Brother," "Blue Bloods" and "CSI."
CrunchyRoll – $6.95/month, $19.95/3 months or $59.95/year. Dedicated to anime, manga and other East Asian media, this SVOD supports Wii U, Chromecast, Xbox One, Xbox 360, PlayStation 4, PlayStation 3, PlayStation Vita, iOS, Android, Windows Phone, Apple TV and Roku. Users can try out the service for free for 14 days.
CuriosityStream – $2.99/month, $5.99/month for HD and $9.99/month for Ultra HD. Provides more than one thousand nonfiction, ad-free programs on subjects like science, tech, history and wildlife. Watch on Roku, Chromecast, Amazon Fire TV, phone, tablet and Apple TV (via Airplay). One month free trial is available to new customers.
Dove Channel – $4.99/month. This family-friendly SVOD offers a 1-week free trial. The service also promises a "Faith and Family Seal of Approval" that honors Dove's values. Consumers can watch on iOS, Android and Roku.
DramaFever – $0.99/month for limited ads, $4.99/month for no ads, and $9.99/month for no ads with access to titles offline. DramaFever is committed to delivering international televised content. Their three-tier pay structure offers different playing abilities to every tier. At the lowest level, viewers can watch content through Android, Roku and Smart TV. The medium and high level allow additional viewing on Chromecast and Airplay. The service offers 7 days free.
Feeln – $3.99/month or $23.99/year. Streaming service by Hallmark. Watch Hallmark Hall of Fame features, handpicked Hollywood movies and TV series and award-winning originals. Commercial-free, Feeln is compatible with iPhone, iPad, Android phones and tablets, Roku, Apple TV and Xbox 360.
FilmOn —$14.95/month or $149.00/year. FilmOn offers 500 high-quality channels, 45,000 videos on demand and 10 hours of recording space. Based on a user's location, some programs may be "geoblocked." The SVOD is streamable through PC, tablet or IPTV box.
fuboTV – $9.99/month. This SVOD features live sports as well as club videos, series, documentaries and news. Customers can access it through Roku, Chromecast, Amazon Fire TV, tablet, mobile and desktop. Soccer leagues that the service offers include LFP, Serie A, Ligue 1 and Primeira Liga.
Funimation – $4.95/month for basic subscription and $7.95/month for all-access pass. With 8,500 episodes and movies, Funimation is dedicated to anime. The all-access pass gives users access to English-dubbed subtitles. The service streams on Apple devices, PlayStation, Xbox, Amazon Kindle, Roku and Android. Customers can find out what the service is all about with a 14-day free trial.
Gaia – $9.95/month or $95.40/year. For fitness programming, look to Gaia. The channel offers yoga videos, films and documentaries. New content is added each and every week. Watch on Roku, iPhone, iPad and Apple TV.
HBO Now – $14.99/month. To sign up, users must obtain the HBO Now App from providers Amazon, Android, Apple, Optimum, Verizon and Roku. To watch, users can use devices like Amazon Kindle Fire, Amazon Fire TV/TV stick, Android phones and tablets, Android TV, Apple TV, computers, iPhone, iPad, iPad touch and Roku. Programming includes HBO favorites such as "The Leftovers," "Project Greenlight," "Game of Thrones" and "Ballers." A diverse array of films is also available. Customers are allowed one 30-day free trial.
Hulu and Hulu Plus – $7.99/month for limited commercials, $11.99/month for no commercials and $13.99/month for no commercials on an iOS device. Additionally, users can add $8.99/month to their subscription package for access to Showtime programming like "Homeland," "The Affair" and "Masters of Sex." Hulu supports High Definition streaming (HD) on phones, tablets, gaming consoles, Blu-ray players and more. Like Netflix, users can add shows to a "queue." 1-week free trial for new customers.
Machinima –  $3.99/month. Dedicated to gaming and fandom, Machinima is your destination for original series, gameplay advice, news and more. Watch on PlayStation Vue, Xbox One and more. 30-day trial is available for new customers.
MLB TV – $24.99 for the offseason. Package includes access to the archive of 2015 MLB games as well as 2016 spring training. However, the service is subject to local, regional and national blackouts. Check the website for blackouts in your current location. Watch on iPhone, iPod touch, iPad, Android, PC/Mac, PlayStation 3 or 4, Xbox One, Xbox 360, Roku, Apple TV, Chromecast, Blu-ray players, Amazon Fire TV, Sony PlayStation TV and more.
Netflix – $7.99/month (doesn't include HD or ultra HD and limited to 1 device), $9.99/month (doesn't include ultra HD and limited to 2 devices), $11.99/month (limited to 4 devices). Watch on Smart TVs, PlayStation, Xbox, Chromecast, Apple TV, Blu-ray players, iPhone, iPad, Android phones/tablets, Windows phones/tablets and any computer. Find TV shows and movies of every genre including drama, action, comedy and documentaries. 1-month free trial for new users.
NFL Game Pass – $99.99 for the complete football season. Sunday morning and afternoon games are available by 8pm ET on Sundays. Sunday night, Monday night, Thursday night and Saturday NFL games are available soon after the conclusion of the game telecast. Available for streaming on iPhone, iPad, several Android phones, Apple TV, Xbox One, Roku and PS4. Customers can try NFL Game Pass for 7 days for free.
Playboy TV Now – $29.99/month, $59.99/3 months, $119.88/year. Playboy TV Now is dedicated to adult programming. $1 for 2-day trial.
PlayStation Vue – $49.99/month for access plan, $54.99/month for core plan and $64.99/month for elite plan. Multi-channel plans are only available in select cities. Watch on PlayStation 3 and 4, Amazon Fire TV, Amazon Fire stick, iPhone and iPad. 7-day free trial for new customers.
Pure Flix – $7.99/month. This Christian SVOD features Christian and family-friendly entertainment. The SVOD is available for streaming on Android, Roku and Apple devices. For new customers, Pure Flix offers a 30-day free trial.
Red Zone – $1.99/month. Stream the best of the NFL from your smartphone. This SVOD is only available on smartphones through Verizon.
Seeso – $3.99/month. Comedy streaming service by NBCUniversal. Launch set for January 7, 2016 with a Beta launch in December 2015. The ad-free platform will be a mix of new comedies, exclusives shows, curated films and classic stand-up comedy. It will also feature original programming like "Sammy J & Randy in Ricketts Lane," "The Cyanide & Happiness Show" and "The UCB Show." During its Beta test, Seeso will provide access to comedy favorites like "30 Rock," "The IT Crowd," "The Office" and others. Seeso will be available in full on streaming platforms, connected devices and other distribution partners.
Showtime – $10.99/month. Purchase directly from the Showtime app on Amazon, Android, Apple and Roku. Unlimited access to Showtime original programming like "Weeds," "The Affair," "Dexter," "Homeland" and "Masters of Sex." Showtime streaming app also features hit films, documentaries, sports and more. Compatible with TV and streaming players, mobile devices and computers. 30-day free trial.
Sling TV – $20/month. Live stream over 65 channels including ESPN, AMC, Food Network, A+E, History, TNT, HGTV, IFC, Disney, TBS, Travel Channel, Adult Swim, CNN, Cartoon Network and more. Watch on TV, computer, tablet or phone. Users get 7 days for free, although it may exclude HBO programming. Motto of the company? "Take back TV."
Smithsonian Earth – $3.99/month. The stand-alone ad-free service by Smithsonian Networks features original nature and wildlife content on topics ranging from sea life to active volcanoes in HD and Ultra HD.  At this time, only Roku and Apple TV support the Smithsonian Earth app. For new customers, Smithsonian Earth offers a 7-day free trial subscription. 1% of subscription sales will be donated directly to Smithsonian Institute research and conservation initiatives.
Stream TV (Comcast) – $15/month on top of Xfinity Internet package. Right now, the service is only available in select markets—like Boston—although Comcast has plans to roll it out everywhere by 2016. Through Stream, customers can access live television from major nets and HBO as well as on-demand options. Unfortunately, it doesn't include ESPN. Watch on laptops, tablets and phones.
Tennis Channel Plus – $11.99/month or $79.99/year. Otherwise known as "TC Plus," this service offers 650+ live events, 1000+ hours on demand and 24/7 offerings. Available on iOS, Android, Apple TV, Roku and Amazon Fire.
UFC Fight Pass – $9.99/month or $53.94/6 months or $98.88/year. UFC, or the "Ultimate Fighting Championship," is the perfect medium for lovers of mixed martial arts. Their SVOD is available on Xbox One, Xbox 360, Amazon Fire TV, iPhone, iPod touch, iPad, Apple TV, Android, Chromecast, Roku, Samsung Smart TV and LG Smart TV. Customers can try UFC's "Fight Pass" for 7 days with a free trial.
Univision Now – $5.99/month or $59.99/year. Streaming service by Univision. Users have access to Univision and UniMas live. Other unique features include a 3-day DVR functionality on live streams, which allows users to rewind up to 72 hours. Push notifications are also built into the service for customers to easily access breaking news. Other perks? Streaming of primetime blockbuster telenovelas.
Vessel – $2.99/month. Watch popular programs including "Ellen." Vessel is available for streaming on web, iOS and Android. For new users, the first month is free.
Viewster – $29/2 months. Viewster is an online video service for anime lovers, featuring a lineup of the latest shows from Japan as well as programming from Korea, the UK and Sweden. Watch on your computer, Smart TV or through the Viewster app on tablets and smartphones.
Viki – $3.99/month. For global programming, Viki is one go-to SVOD. While it specializes in Korean programming, you'll also be able to find Bollywood hits and Taiwanese dramas. Viki is streamable on iOS, Google Play, Amazon Kindle, Google TV, Samsung Smart TV, Chromecast, Xbox 360, Roku, Apple TV and Firefox OS.
Vudu – Pay as you go. While sign-up is free, rentals can be (on average) anywhere between 99 cents and $5.99. Most watched TV programs on the platform include "The Expanse," "The Walking Dead," "Little House on the Prairie," "The Dead Files," "Game of Thrones," "Flash," "Keeping up with the Kardashians" and "The Blacklist." Watch on Vudu Spark, PlayStation 3, Xbox 360, Roku, Chromecast, Blu-ray, iPad and Android.
WWE Network – $9.99/month. Gives customers access to all of WWE. Watch on PlayStation, Xbox, PC, Mac, mobile and tablet. Allows streaming of programming that's normally pay-per-view. WWE Network also offers a 1-month free trial.
YouTube Red – $9.99/month. YouTube Red has 3 main objectives: Ad-free videos, the ability to save videos/songs offline and background play. So-called "background play" allows users to keep videos playing while using other apps or when the screen is off. It works on mobile devices, desktops and enabled TV. Customers get the added benefit of accessing "paid channels," movie rentals and pay-per-view options.