OTT Launch: Q&A With Time Inc. Gm Susanne Mei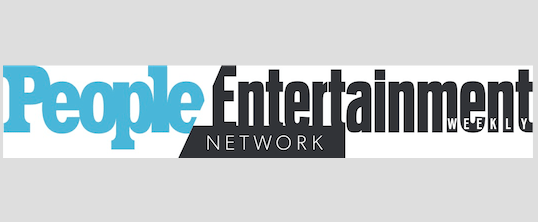 Time Inc. launches its new OTT service Tuesday, dubbed the People/Entertainment Weekly Network, a free, ad-supported streaming video service featuring celebrity, pop culture, lifestyle and human interest programming. It's available through an iOS and Android app as well as streaming devices like Apple TV and Roku and on People.com. PEN features original long-form content and will air a mixture of live events as well. We caught up with gm Susanne Mei to chat about launching an OTT network and the company's advertising strategy.
Why go the AVOD model?
For a couple of reasons. One is that we sell advertising, that's what we do. So the fact that we've already got these sales teams who have great relationships with these big brands, like Miller-Coors, who is one of our launch partners—who have already raised their hand and spent lots of money to reach audiences of People and Entertainment Weekly—here we are giving them a new way to reach those audiences. That really made the most sense for us—ad-supported instead of the subscription, which seems like most brands are doing now, certainly TV brands. The other thing is about the content. I had a lot of calls with distributors and OTT platform partners talking about this and their first reaction was always "Oh so you're going to take clips from the website." That's not we're doing. There's a significant commitment here of both resources that we have, in terms of the four studios that we have in our new offices, but also financial resources in terms of making new, long-form content that is specifically created for the TV platform. It's entirely different original content created for the lean-back experience.
Are you anticipating that people will watch this content on big screen?
We see them watching it the way most people engage with video content at this point which is across a number of different devices. We expect them to watch it in their living room, on their Roku or their Apple TV, on their TV—it certainly looks amazing on those platforms. We also expect them to sample it on their mobile apps which is why we built the iOS and the Android app. And then you know a lot of people still consume a tremendous amount of video via their desktops and laptops, so that's why there's a People Entertainment Weekly Network section of People.com.
What's the ad load like?
It's really light relative to what consumers have come to expect. We are not doing pre-rolls at launch. We're doing mid-rolls around, give or take 8 minutes; there will be an ad pod and it will 2 ads, and the max of that pod will be 60 seconds. You can launch a 30-minute program and see 2 minutes of ads, far below what the cable networks…are airing. Although, there is a trend do decrease the ad load, because I think people have reached that point where it's just too much and I don't know how much bang the advertiser gets for their buck at this point. But this is going to be a very uncluttered environment. We intend to do some research about ad recall and I think it's going to show that it's a great environment for advertisers to engage with our consumers.
Is your advertising targeted?
There are some targeting capabilities. I mean, that is really developing right now in terms of how specifically you can target audiences, so I would say that that will progress over time as we get a better sense of our audience size, who's watching, and the technology's really moving quickly in that space right now.
How much content is live and original?
That's a good question. That's playing itself out right now. Within days of our launch, which is tomorrow, we're going to have the Emmy Red Carpet live, so that going to be 2 hours of live content Sunday night. Then going forward it's really about looking at the opportunities that are out there. I think the Time Inc. events schedule is incredibly robust, between the Essence Festival—there's one in South Africa for the first time this year—to the Time 100 Gala… there are red carpets and things like that. Every one of those marquis events we will look at as an opportunity to go live. [Regarding originals] we're going to have 40 hours of content at launch with 300 hours of content after 12 months, so in the first year (it's not a calendar year but it's after a year) the vast majority will be original. Some of it will be from our sister brands here like Sports Illustrated Swimsuit, you know we're making a "making of" show every year, and that's an hour long, but that's an hour of content. The majority of it will be original and exclusive for the network.
What kind of research did you do to come up with this business model?
We talked to a lot of people in the marketplace, we looked at what other ad-supported services were doing, we had a lot of research about at what point consumers start to tune out advertising, and we put that altogether and came up with this strategy. First and foremost: obviously we want to be great partners for our advertisers, but because it's a new network, we really want people to engage with the content, love it, and come back again and again. That's why we tried to keep the ad load to a minimum at launch. These things change over time—we've all watched other ad-supported OTT channels increase and decrease their ad load, so I can't say it will look exactly like that 6, 12 months from now, but that's absolutely the plan at launch.
The OTT space is really crowded right now, so what is your strategy to set your service apart?
That's something we thought a lot about before we started to launch and I think one of the things that sets us apart is the reach and the breadth of the Time Inc. brand. From Time Magazine to Sports Illustrated to Southern Living to Essence magazine, and then to of course People and Entertainment Weekly. The reach of those, both in print and digital—People is a Snapchat Discover partner—so all of those together are a pretty robust marketing platform in themselves. We'll also be doing paid promotions, really digging into the data, digitally, of who we think will watch and become a fan of this network. We're going to be doing paid advertising as well, search, all that stuff. But we're not starting with zero with that—the real benefit is being able to harness the power of the Time Inc. brand, digitally, print, events, all of that.