Netflix Tops OTT Subscriber Rankings, Ahead of Amazon and Hulu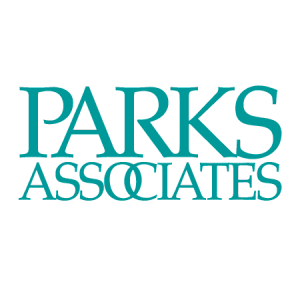 Earlier this month Parks Associates released research that ranked the top 10 OTT video services by number of subscribers. Netflix topped the list, followed by Amazon and Hulu. WWE Network was at number 5 and HBO Now at number 6. And Sling TV just made the list at number 10. (See full rankings below.)
In addition to the rankings, Parks' OTT Video Market Tracker report noted that 40% of OTT services tracked were launched within the last two years. This kind of competition begs the question whether the OTT market will soon reach a saturation point."I think what we'll see that by end of 2016 market will settle out a bit," said director of research Brett Sappington. "Some will be just be squeaking by," but those with exclusive content that consumers want will be successful. "There will be a fallout ultimately in the marketplace," and by the end of the year many companies will be shifting business models, he said.
A few things about the report surprised Sappington, who has been collecting data on OTT services from 18 months now. For one, the strength of WWE's OTT network after moving from pay-per-view to a subscription online service. It was a bold move and resulted in a "wholesale change" he said. Another shocker was how well HBO Now and Sling TV have faired in just a few months. The latter went from zero to the top 10 during that time. "We're tracking 80 different services, so that shows that this growth is really huge," Sappington said.
Of note is the fact that HBO Now and Sling TV come from traditional media companies. "I do think that the traditionally strong content producers have an advantage," he said, adding that consumers will go to the network services first because they're "recognized brands," many of which already own rights to popular content.
That bodes well for new, up-and-coming players like Verizon's Go90 and Comcast's Stream TV. Particularly Go90, according to Sappington, because it's a free service. "There's a really good chance for it to be tremendously disruptive."
Meanwhile, there are three sports services on the top 10 list. "Sports is certainly driving a significant amount of consumer paid revenues," he said. And we're starting to see other players, like Yahoo, enter the sports market. It recently streamed a regular season NFL game—with small market teams—for 15.2 million viewers.
Moving forward, Sappington expects going to see more OTT entrants from the big players. "Most of the content companies will come out with a new service," he predicts, some with new content, some with old library content. Moreover, companies are starting to track other data points, such as "service stacking," or insights on the number of OTT services consumers will subscribe to at one time. "We're finding in that in North America consumers are taking Netflix and then churning through other services," he said. It's most common to have two to three services; only a smaller group of consumers go up to four or more at a time.
1. Netflix
2. Amazon Video
3. Hulu
4. MLB.TV
5. WWE Network
6. HBO Now
7. Crunchyroll
8. NFL Game Pass
9. The Blaze
10. SlingTV