NBC's Streaming Comedy Channel Seeso Sets Launch Date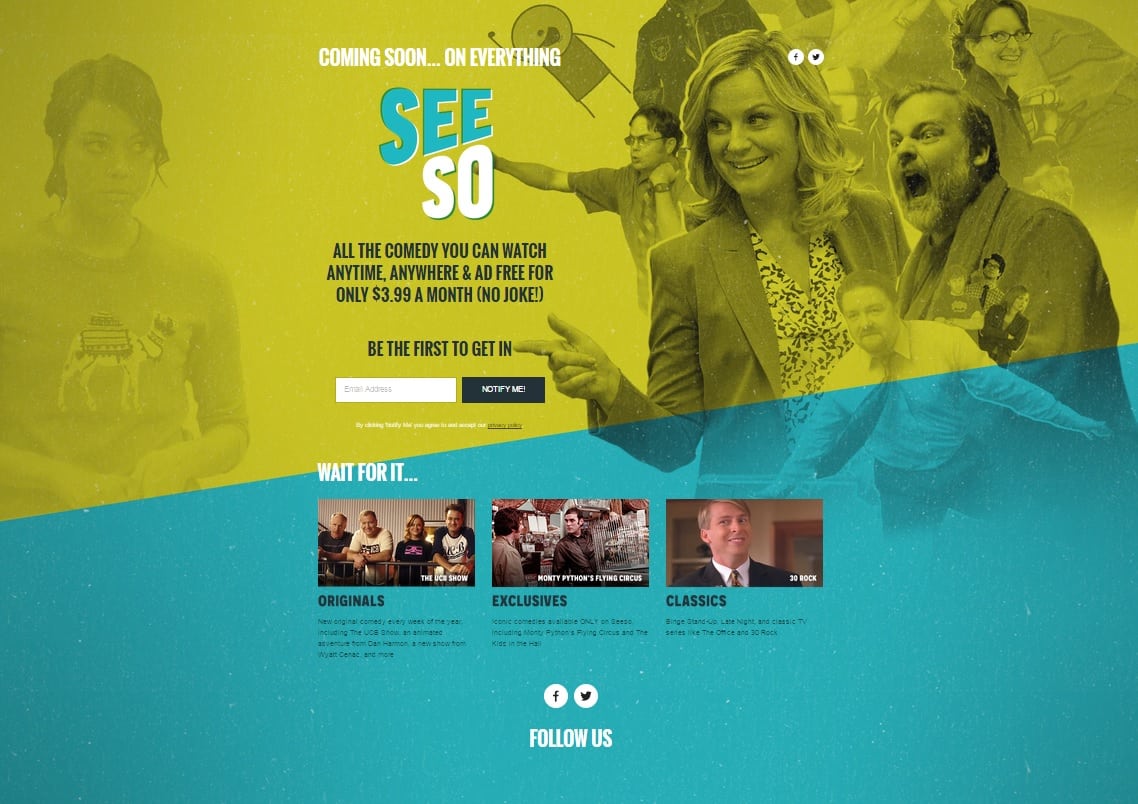 Our Take:
And we have a launch date. NBCU's streaming, ad-free comedy service Seeso will launch on January 7. At first, it will be on iOS, Android and seeso.com and goes for $3.99 a month. (There's a free beta version at the moment.) Its library includes tons of original shows, specials, stand-up comedy and lots of archives from Monty Python, "Kids in the Hall" and other popular comedy troupes. Additionally, Seeso just announced that it's streaming a comedy special live on the platform. NBCU is calling it a channel for "comedy nerds." Much more here from the platform's brainchild, NBCU Digital Enterprises' Evan Shapiro. 
We now have an official launch date of January 7 for NBC's new ad-free subscription streaming channel Seeso. The channel from NBCUniversal Digital Enterprises, will be available on http://www.seeso.com, iOS and Android platforms beginning on that date for $3.99 per month, with additional platforms added later.