Facebook's Riff App Allows Users to Make Videos Collaboratively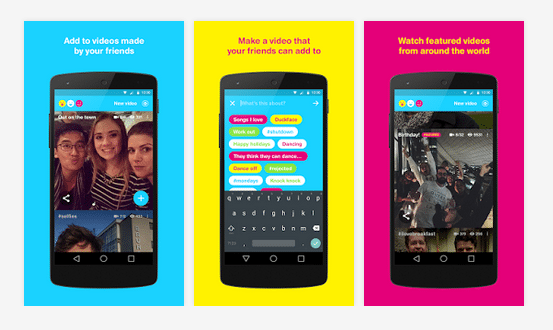 Our Take:
In what seems like an effort to compete with Snapchat's "Our Story" feature, in which users contribute personal snaps to a live event going on in his or her area, Facebook launched an app called Riff on Wednesday. It allows users to make videos collaboratively by choosing a topic and inviting friends to add their own videos. This could be a great tool for brands on Facebook as well. Imagine user generated content from fans relating to particular series, characters or events. Read more below.

[ptraw]We're introducing Riff, a creative tool to make videos with friends.[/ptraw]
By Josh Miller, Product Manager Having fun with friends is at the heart of the Facebook experience. Recently, a few Facebook employees stayed after-hours to work on a side project. Our hunch was that if you could make videos collaboratively, the creative process would be more fun and the final product would be cooler.