Disney Launches Streaming Service in UK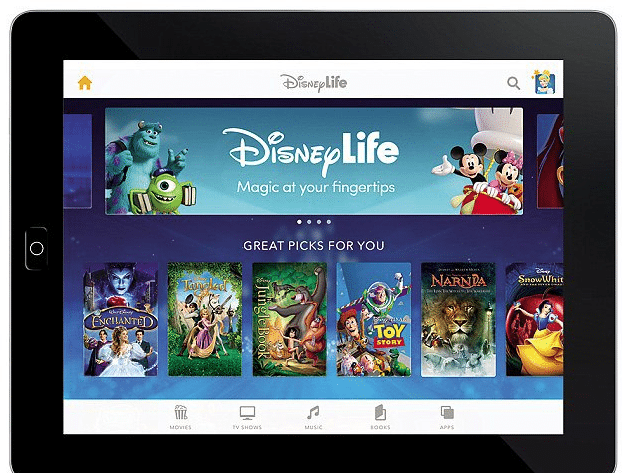 Our Take:
Disney has launched a new streaming service dubbed DisneyLife in the UK. The direct-to-consumer option includes thousands of Disney movies, TV shows, music and e-books, and goes for £9.99 per month, TechCrunch reports. The service is unique in that it allows up to 10 devices to be registered, has offline viewing, parental controls and offers a new app for free every month. It's currently in the UK but it will expand to other European markets as well. As the article notes, a deal like this is more difficult here in the US given that the rights to much of Disney's content is tied up in deals with players like Netflix. That being said, Disney has not ruled out the possibility.
Disney has now entered the subscription-based streaming services market with the launch of DisneyLife, a Netflix-like service that lets families of up to 6 people stream Disney movies, TV shows and even music, audiobooks and e-books online, to their mobile devices, or to TV's via Apple's AirPlay or Google Chromecast.