Digital Ad Rev Hits High of $32.7 Billion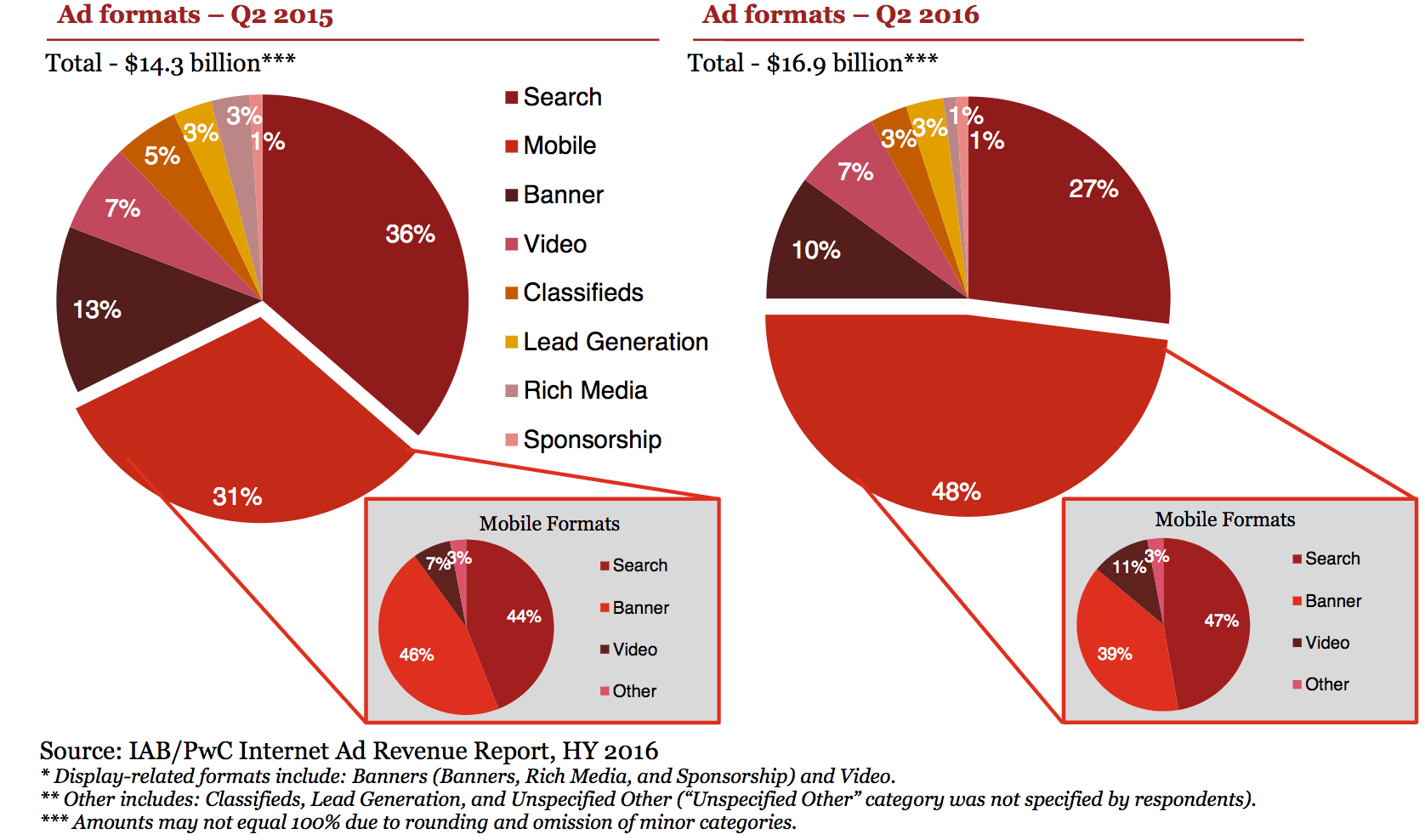 Digital ad revenues grew 19% year-over-year in the first half of 2016, reaching a record high of $32.7 billion, according to the latest IAB Internet Advertising Revenue Report prepared by PwC US. Revenue from the second quarter of 2016 reached $16.9 billion, which was in increase of 18% from the same time frame last year.
Mobile revenue experienced the largest year-over-year change, up 89% from $8.2 billion and climbing to $15.5 billion. The sum represents 47% of total internet advertising revenue. Diving deeper, video on smartphones and tablets saw triple-digit growth, rising a whopping 178% to $1.6 billion in the first half year of 2016 compared to 2015.
Mobile search grew significantly, reaching $7.4 billion in the half year, an increase of 105%, while total search, including mobile and desktop, represented half of all Internet advertising revenue, hitting $16.3 billion and up 19%.
Digital video as a whole, including mobile and desktop, hit $3.9 billion, up 51% from $2.6 billion. Meanwhile, social media revenues, including mobile and desktop, increased to $7 billion, a 57% rise. When looking at verticals, the top three are responsible for nearly half of all ad spend (46%): retail had 21%, financial services has 13% and automotive represented 12%.
Entries are now open for the annual Cablefax Digital Awards, honoring those people, shows, and networks who excel in digital content, marketing, advertising, social media, and online content. Honorees range from digital engagement campaigns–to individual and team excellence–to website development–to social media interaction–to mobile marketing.