BuzzFeed Touts Global, Cross-Platform Reach at NewFront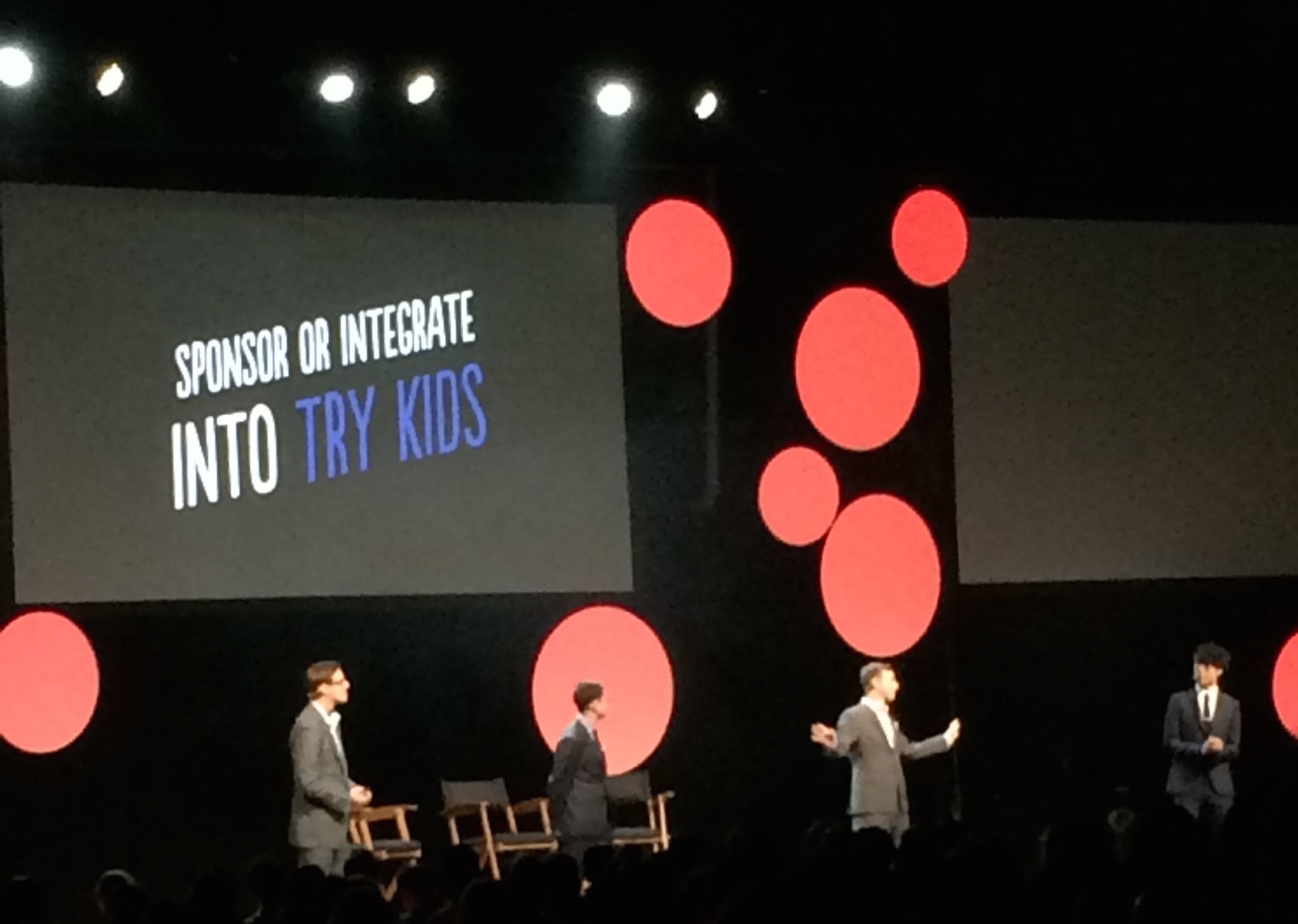 Taking place on the opening day of IAB's digital NewFronts, BuzzFeed's event courted advertisers and media buyers with its talk of the company's massive global and cross-platform reach. It has more than 30 platforms in 12 countries, with 75 percent of all content being consumed on its owned and operated sites and apps—mostly on mobile, according to Founder & CEO Jonah Peretti.
BuzzFeed also touted its ability to connect with audiences through employing and partnering with stars who market and oversee their projects from start to finish—like BuzzFeed Motion Pictures' producer and comedian Quinta Brunson and The Try Guys.
Another big part of the pitch was presenting global food network Tasty. It gets 360 million Facebook user engagements a month, according to Ze Frank, President of BuzzFeed Motion Pictures. To demonstrate the power of the network—besides preparing Tasty recipes for attendees—BuzzFeed created a recipe for Salted S'mores Truffles the morning of the event that garnered 8.3 million views and 75,000 Facebook shares by 2pm.
Chief Marketing Officer/Chief Creative Officer Frank Cooper III talked up branded content, noting that of the company's top 15 videos on YouTube, 3 of them are branded. The videos are able to create an emotional connection with your audience, he said.
And lastly, BuzzFeed President Greg Coleman suggested that the company's work with brands consists of a true partnership, meaning that marketers will have access to BuzzFeed's audience insights and learnings, creative tools, and opportunities for sponsorships—through content-themed weeks, series and verticals such as music.