BuzzFeed Showcases Data Visualizations of Social Sharing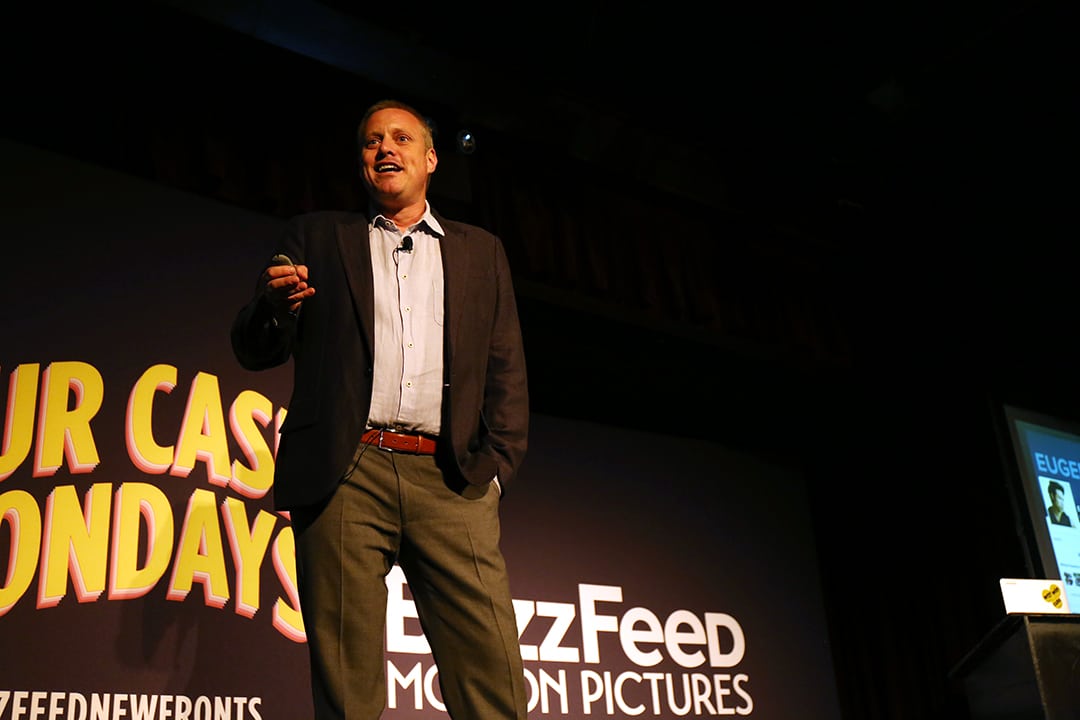 It's not a tree, it's a forest. That's the way BuzzFeed is visualizing how stories are spread across the Internet on social platforms. At its newfront on Monday in NYC, the company presented a new, proprietary technology called Pound that creates data visualizations of precisely how content is shared on the web. According to BuzzFeed Publisher Dao Nguyen—and by publisher BF means the person running data, engineering, product and tech—the way to look at content going viral is not by thinking of a tree model, but rather a series of trees (so, a forest), since every piece of content blossoms into a separate journey. Pound takes into account spreading from one sharer to another, downstream visits and even movement to one-to-one sharing platforms like Gchat and email. It aims to be the measurement of word of mouth marketing. Nguyen said Pound is seeking advertising beta partners and currently can provide a custom dashboard for branded video advertisers.
BuzzFeed has grown to 1 billion monthly video views, 200 million unique monthly views (a 400% increase from 2013), said founder and CEO Jonah Peretti. A lot of that comes from sharing video. The company has analyzed why people share and came up with three reasons: for the purposes of identifying with content, for gaining information, and for emotional connections, according to BuzzFeed Chief Revenue Officer Lee Brown. It's also doing lots of data analysis into the science of sharing and doubling its research department. Branded content remains a key priority for BuzzFeed. People who share BuzzFeed content spend 68% more time watching a video than those who don't share, he said, and for branded content, the number increases to 80%. Early research results suggest that social referrals are 60 percent more valuable to brands than a regular view.
The company also spoke about its video content factory BuzzFeed Motion Pictures, which creates shortform original content—60-70 pieces a week—for Facebook, Instagram, Snapchat and Vine. It plans to create both scripted and unscripted content, including videos president Ze Frank termed "post-literate," meaning content without sound or text yet visually translatable. More than 40 percent of BFMP's video views come from outside the U.S. and are featured on more than 20 global platforms worldwide.