Apple Watch Unveiled, CNN to Feature News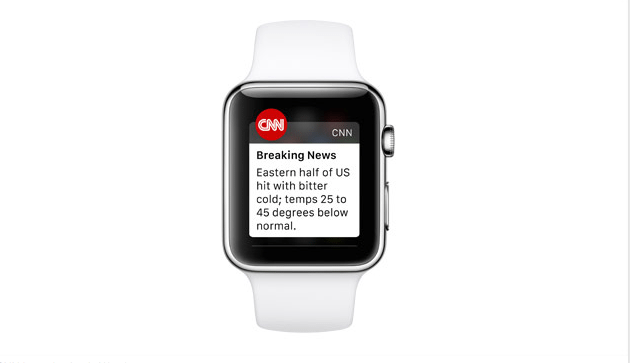 Our Take:
Apple CEO Tim Cook unveiled a close look at the much-anticipated Apple Watch in a special event in San Francisco on Monday–and CNN is one of the apps that will be on the device when it becomes available April 24. The features include breaking news in 12 categories, from top stories to politics to health. This is a prime example of a cable network brand seeking to further engage with consumers–particularly through personalizing the entertainment experience. 
We're on your TV, MacBook, iPad and phone. Now Apple enthusiasts rejoice – you can get CNN right on your wrist! CNN is excited to be one of the apps users can experience when Apple Watch hits the streets on April 24.