Scholars Dissect Broadband in Rural America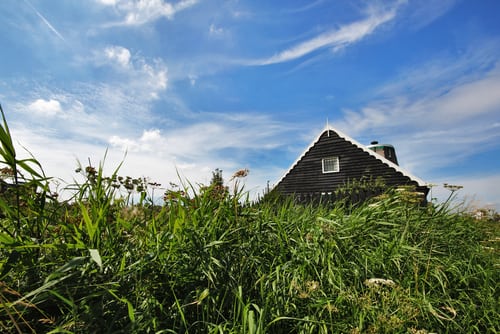 Just how deep does America's digital divide run? Not very, according to Michelle Connolly, a professor at Duke University's economics department and former FCC chief economist. Connolly, who took part in a Georgetown University's policy forum Tuesday, went straight to the numbers to refute the idea that the divide is as much of a broadband problem as some might believe.
Referencing the 2016 broadband report with data from 2014, Connolly stated that 100% of census blocks in the US had housing units with access to at least one broadband provider offering a minimum of 10 megabytes download speed and 1 megabyte upload speed.
"A block can be relatively large so it doesn't guarantee that every housing unit within a block has it, but that's still pretty good coverage," said Connolly, who served as FCC chief economist from 2006-2007 and 2008-2009.
As for the FCC's decision to redefine broadband as 25 Mbps downstream/3 Mbps upstream, she seemed dismissive, noting that she doesn't have those speeds in her own home because she's not willing to pay for them.
Connolly also addressed the hot button issue of net neutrality, stating that the current order has not been improving the amount of investment in broadband capital.
"… The area it will hit most is the margin. It will be particularly in the less dense, more rural areas," she said.
"If the FCC is interested in the digital divide they should be worried about not interfering and not limiting the incentives to increase the amount of competition by having more groups come into more markets."
Of course, the Commission is slated next week to take up chairman Ajit Pai's net neutrality proposal to repeal Title II status.
Fellow panelist Larry Downes, chief economic strategist at the Progressive Policy Institute, took a different take on the subject of rural broadband access, noting that it is important to remember that technology changes quicker than policy.
He agreed that it could be hard to see a business case for bringing fiber to a home in a mountainous region with a low population density. However, he added that there are other technologies capable of bringing high speed broadband that are much cheaper and if not discouraged, could get even more inexpensive.
Downes also noted that bringing broadband to rural areas still has yet to be done in a financially credible way.
"I think it's a broad consensus that much of the 2009 stimulus money that was set aside and spent for rural broadband was utterly wasted," he said citing fraud, corruption, mismanagement and poor oversight, particularly with money that was deployed by the Rural Utilities Service.
For Downes, the question of whether we can have policy that spends taxpayer money on overcoming what may be real obstacles to deployment in remote areas and whether these policies can actually make anything better still remains to be seen.