Opponents React to Title II Net Neutrality Order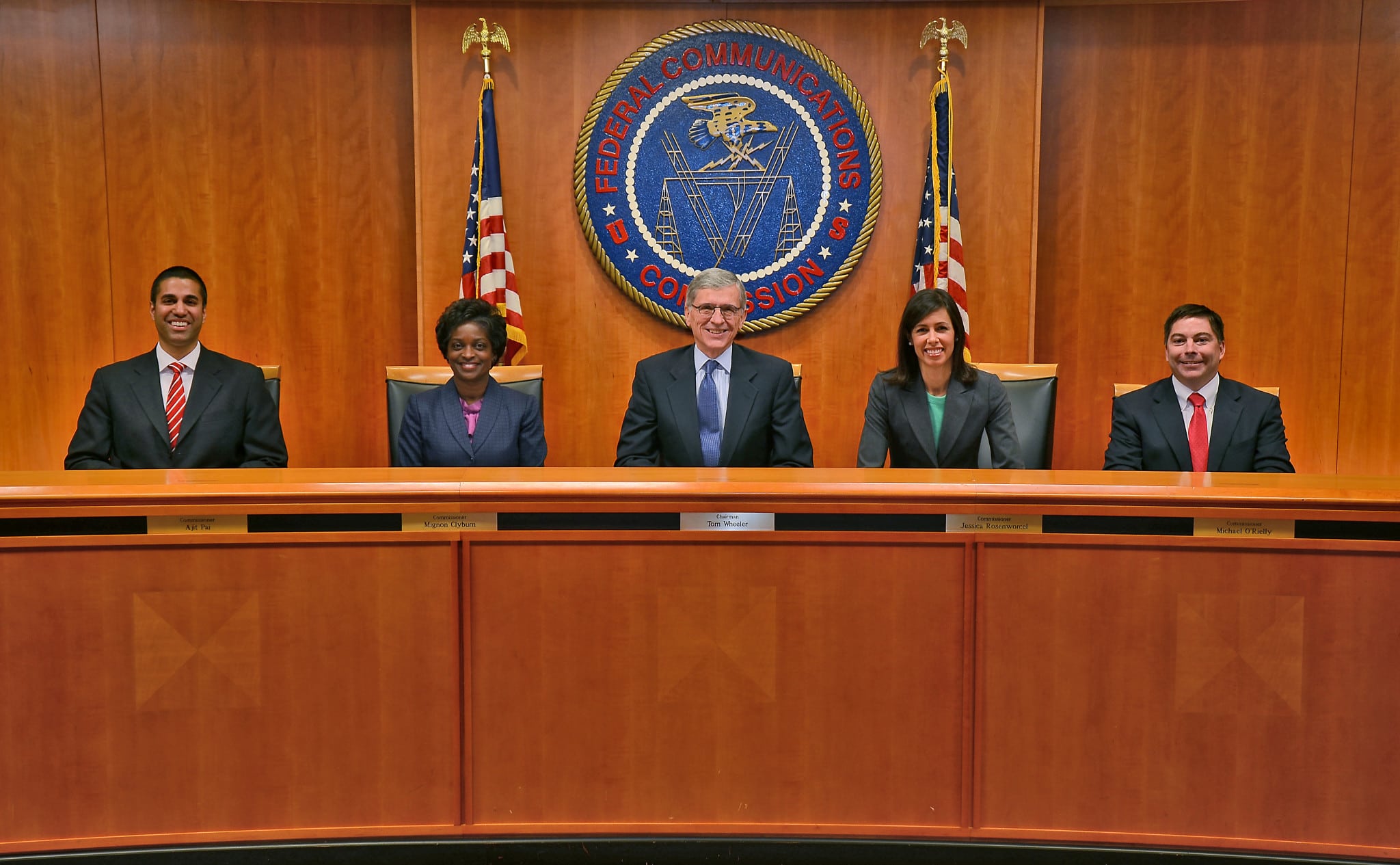 The FCC voted 3-2 along party lines to pass the Title II net neutrality order during its Open Commission Meeting Thursday. While backers of strong open Internet rules declared victory, the decision, which will reclassify broadband as telecom services, disappointed Republicans and ISPs alike. Here are some immediate reactions from the Hill and beyond.
"Republicans, Democrats, consumer groups, and investors all agree that we need sustainable protections to preserve the Internet as we know it. A 3-2 party-line vote is not the policy consensus this issue deserves. Consumers, investment in state-of-the-art networks, and job creation all stand to lose from today's heavy-handed decision. And transparency has all but evaporated during this broken process. Once these rules finally emerge from the shadows, it will become clear that the FCC's action today does not end the debate," Republican members of the House Communications subcommittee said in a joint statement.
Sen John McCain (R-AZ) also weighed in. "I am disappointed by the FCC's vote today, a move that, in the name of so-called 'net neutrality,' drastically increases the government's role over our nation's broadband – an effort I have long opposed. Today's party-line vote to force an innovative and relatively unencumbered Internet into federal regulations created for monopoly-era phone companies is unfortunate. It upends the longstanding hands-off approach to the Internet that has been taken since its advent – one that has encouraged innovation and allowed the Internet to become what it is today. This is a matter for Congress to carefully consider and correct."
"With today's partisan 3-2 vote, the days of leaving the Internet free of government regulation are gone," said Senator Dean Heller (R-NV). The rules, "hidden from public view until after passage, are borne not from demonstrated market failures but, rather, from perceived concerns originally raised by special interest organizations and candidates, like then-Senator Obama in 2008, fundraising off the net neutrality issue," he said. Noting Senate Commerce chmn John Thune (R-SD)'s less strict net neutrality legislation, he urged lawmakers to "join in legislating a solution to this issue as opposed to neglecting their responsibilities to the FCC."
"This extraordinary action has been justified by the desire to preserve net neutrality, but the FCC order goes well beyond that reasonable objective," NCTA's statement reads. "The FCC has taken the overwhelming support for an open Internet and pried open the door to heavy-handed government regulation in a space celebrated for its free enterprise. The commission has breathed new life into the decayed telephone regulatory model and applied it to the most dynamic, free-wheeling and innovative platform in history."
ACA is disappointed with the overall action, but it is "most distressed that the FCC acted contrary to the facts," president/CEO Matt Polka said. "Small and medium-sized ISPs are not the root of any open Internet problem, and they should have been held harmless from the collateral damage of unnecessary Title II regulation. Accordingly, ACA intends to pursue every avenue available to protect its members and their subscribers, including by potentially filing a Petition for Review in the courts."
Mediacom, which has challenged community broadband providers, said "the legal reclassification of a service this critical to the economic and cultural fabric of our nation should not be left to three unelected government officials." The ISP asked Congress to step in. In addition, the company promised to continue to ensure an open Internet experience for its subs.
Recent legislative proposals from Thune and House Commerce chairman Fred Upton (R-MI) would "protect the free and open Internet, while also encouraging the investment and competition necessary to keep the Internet growing and thriving," said CEA president and CEO Gary Shapiro said in a statement. "We hope the FCC and Congress will now work together to take a U-turn and reach a balanced and bipartisan compromise that includes deploying additional spectrum and ensuring Americans have open and robust Internet access."