A Look at Comcast and Time Warner Cable' Community Friends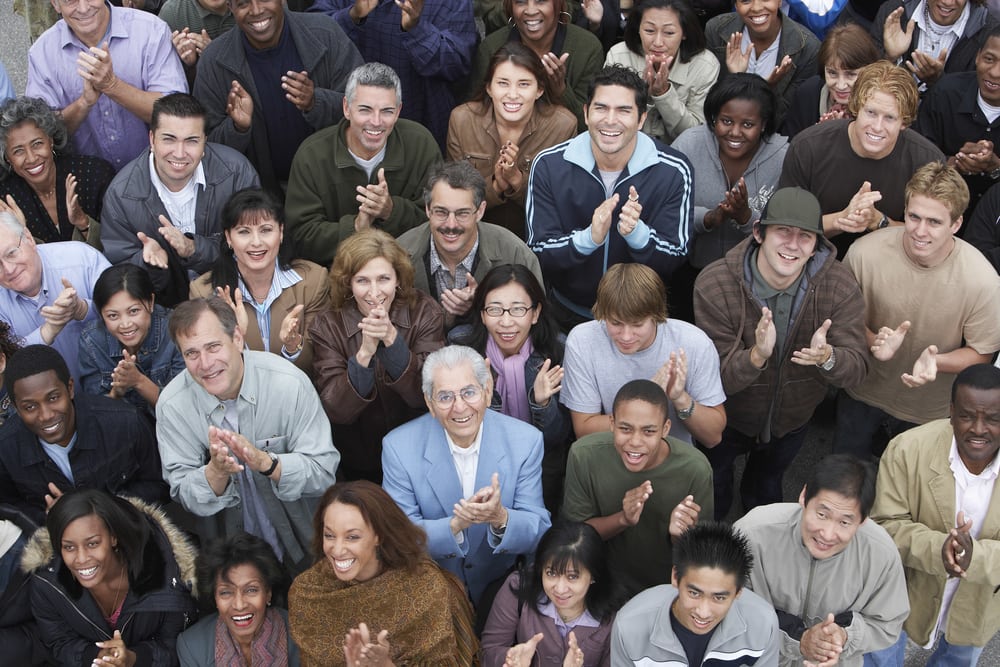 As huge companies involved in the communities they serve, Comcast and Time Warner Cable come in contact (and yes, donate money and services) to a lot of groups. Just how wide a swath that is can be seen in the comments filed on their proposed merger at the FCC—lots of Boys and Girls clubs and diversity groups. We've written extensively about the opponents of the deal and proposed merger conditions. But here is a look at 7 groups you might not have expected to weigh in on the merger, but have because of their relationships with the companies:
Virginia Holocaust Museum: The president of the museum backed the deal, citing his esteem for Comcast. The company was the first corporate sponsor at the founding of the museum 17 years ago, and has supported it in years since. Richmond area Comcast exec Ken Dye is vice chair of the board. "In 2006 Comcast was the sole sponsor of the commemorative performance here of the children's opera 'Brundibar.' Most recently, Ken Dye co-hosted a friend-raiser breakfast here that was the best event of this kind the Museum has ever held," wrote museum president Dr. Charles Sydnor. He also praised Comcast as a partner to other Richmond non-profits and as his TV, phone and Internet provider.
The Arc: The Arc, which describes itself as the nation's oldest and largest community-based nonprofit that advocates on behalf of people with intellectual and developmental disabilities, said it doesn't have a position on the merger. However, it did talk up Comcast's commitment to diversity and those with disabilities. The two have a national partnership that includes the launch of 12 learning labs that will be operated in local Arc chapters and an online learning lab.
Veterans First Orange County: While most of the comments of these groups focused on Comcast's good deeds, this California group that provides services to homeless and at-risk veterans talked up the partnership it has with Time Warner Cable. "It is important for you to understand our admiration of Time Warner Cable isn't just because of the money it gives to support us," wrote pres/CEO Deanne Tate. "Time Warner Cable makes a true effort to build real relationships with our veterans." Tate cited a TWC job fair both and employee volunteer initiative. "When paired with partnership like Comcast's 'Hiring Our Heroes' program, our organization can transform the lives of our servicemen and women," Tate added.
The Wall Las Memorias Project: Founded in 1993 to address HIV/AIDS in L.A., the organization says it has constructed the first and only publicly funded AIDS monument in the US as a tool to address the stigma and denial tied to HIV/AIDS. "Working in an area currently served by Time Warner cable and broadband, we look forward to the expansion of cable and broadband service to the underserved population in our community," exec dir/founder Richard Zaldivar wrote, citing Comcast's faster speeds, large offering of Spanish-language nets and Internet Essentials program.
Jackson State University: The Mississippi school's interim chair of the department of mass communications weighed in to describe the benefits Comcast offer students and faculty. That includes JSUTV which operates 24 hours a day, seven days a week on Comcast cable channel 14.
Project Graduation: For the past 11 years, Comcast has partnered with this nationwide group to provide adult-supervised alcohol and drug free activities as an alternative to post-graduation parties. "A company that invests in the people that it serves should not be denied the opportunity to make an even greater impact," wrote founder Mary Snider.
Easter Seals: Not only are Comcast and NBCU a longtime partner, Comcast engages Easter Seals constituents as testing groups to better understand how to best adapt services for those with special needs. "In cities where Comcast cable services are offered, we partner with the Comcast Foundation to provide assistive technology devices, like special computer software to schools… Close to 25,000 students have been impacted," wrote pres/CEO James Williams.