Cable/Telecom Policy Update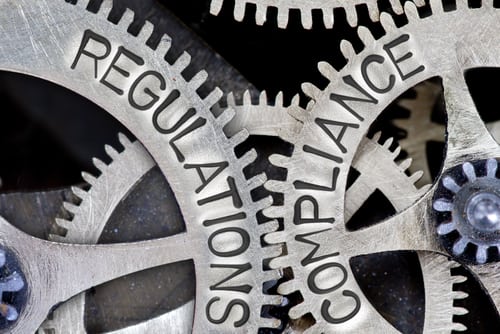 With a new Administration and a new Congress, the cable and telecom industry is navigating through a lot of regulatory uncertainties. However, one trend is clear: deregulation. The GOP-majority FCC, under new Chairman Ajit Pai, is already working on several initiatives reexamining existing rules and processes.
Earlier this month, the FCC released several decisions aimed at actions taken under former chairman Tom Wheeler. Wheeler opened an inquiry in January 2016 that looked at whether zero-rating programs, such as Comcast's Stream TV and T-Mobile's Binge On, violated the FCC's Open Internet order. That inquiry is now closed. "Any conclusions, preliminary or otherwise, expressed during the course of the inquiry will have no legal or other meaning or effect going forward," the missive said. The decisions included Acting Media Bureau chief Michelle Carey rescinding a March 2014 notice in which the Media Bureau declared that it will closely scrutinize any broadcast transaction applications that propose that two or more stations in the same market will enter into an arrangement to share facilities, employees or services, including JSAs and enter into an option, right of first refusal, etc on a loan guarantee.
The decision  followed a pilot program from Pai that looks to increase agency transparency by releasing the full text of documents circulated to fellow Commissioners for a vote at the FCC's upcoming Open Meeting on February 23. Under the FCC's existing process, the chair circulates proposed rules to his fellow commissioners at least 3 weeks prior to consideration of those items at the agency's monthly public meeting. At the same time, the agency releases its tentative agenda for the next meeting, followed by a formal agenda—a "Sunshine Notice"—one week prior. But the actual docs are not released to the public. Pai and fellow GOPer Michael O'Rielly repeatedly criticized Wheeler for a lack of transparency in the Commission's policymaking process. If successful, the pilot project is expected to become a new part of the process going forward.
Meanwhile,  many expect the FCC's GOPers to repeal the enhanced Title II net neutrality order and the broadband privacy rules. The set-top box proceeding is still pending at the agency, but was removed from circulation. House Communications Subcommittee head Marsha Blackburn (R-TN) said during a press conference Tuesday that she and her Senate counterparts were looking at potentially using the Congressional Review Act to overturn the broadband privacy rules, among other things.
With plenty of moving parts, perhaps one thing every company needs to navigate an uncertain media and communication landscape is a good lawyer. That's why Cablefax is having its inaugural Top Lawyers Awards Dinner, honoring the incredible legal minds addressing the industry's toughest issues. This must-attend industry event will take place at the legendary National Press Club in D.C. on March 22 from 6 – 8:30 p.m.
2017 Honorees Include:
James Assey, NCTA – The Internet & Television Association
Ryan Baker, Baker Marquart
Catherine Bohigian, Charter
Burt Braverman, Davis Wright Tremaine
Matthew Brill, Latham & Watkins,
Lynn Charytan, Comcast Cable
Rick Chessen, NCTA – The Internet & Television Association
Michelle Cohen, Ifrah
Maurita Coley Flippin, Multicultural Media Telcom and Internet Council
Seth Davidson, Mintz Levin
Tom Davidson, Akin Gump Strauss Hauer & Feld
Kyle Dixon, Time Warner
Stanton Dodge, DISH
Yaron Dori, Covington & Burling 
Gil Ehrenkranz, Manatt, Phelps & Phillips
Barbara Esbin, Cinnamon Mueller
Susan Fox, Disney
Jamie Gallagher, AMC Networks
Paul Glist, Davis Wright Tremaine
John Hane, Pillsbury Winthrop Shaw Pittman
Nathaniel Hardy, Marashlian & Donahue,
Kimberley Harris, NBCU
Wes Heppler, Davis Wright Tremaine
Jennifer Hightower, Cox Communications
Henry Hoberman, A+E Networks
Kimberly Hulsey, Scripps Networks Interactive
Rick Kaplan, NAB
Henry Kelly, Kelley, Drye & Warren
Gene Kimmelman, Public Knowledge
Ilene Knable Gotts, Wachtell, Lipton, Rosen & Katz
Ross Lieberman, ACA
Suzanne Lopez, FremantleMedia North America
Jennifer Manner, EchoStar Corporation
Barbara Meili, Greenberg Traurig
Francisco Montero, Fletcher Heald & Hildreth
Matthew Murchison, Latham & Watkins
Keith Murphy, Viacom
Elizabeth Newell, Discovery Communications
Endi Piper, TV One
Robyn Polashuk, Covington & Burling
Tom Power, CTIA
Jennifer Richter, Akin Gump Strauss Hauer & Feld
Richard Rosen, Arnold & Porter
Faiza Saeed, Cravath, Swaine & Moore
Jonathan Sallett, DOJ, Antitrust Division
Louise Sams, Turner
Austin Schlick, Google
Michael Schooler, NCTA – The Internet & Television Association
Jared Sher, 21st Century Fox
Gigi Sohn
Paresh Trivedi, Proskauer
Joseph Young, Mediacom
The event will include an awards reception followed by a dinner. Single passes and tables are available – register now.
The Top Lawyers Awards Dinner will take place on Wednesday, March 22 from 6 – 8:30 PM at the National Press Club in Washington, DC. For registration questions, contact Alex Virden at avirden@accessintel.com. For sponsorship information or to place a congratulatory ad, contact Rich Hauptner at rhauptner@accessintel.com or Olivia Murray at omurray@accessintel.com.