Beltway Still Talking Obama & Title II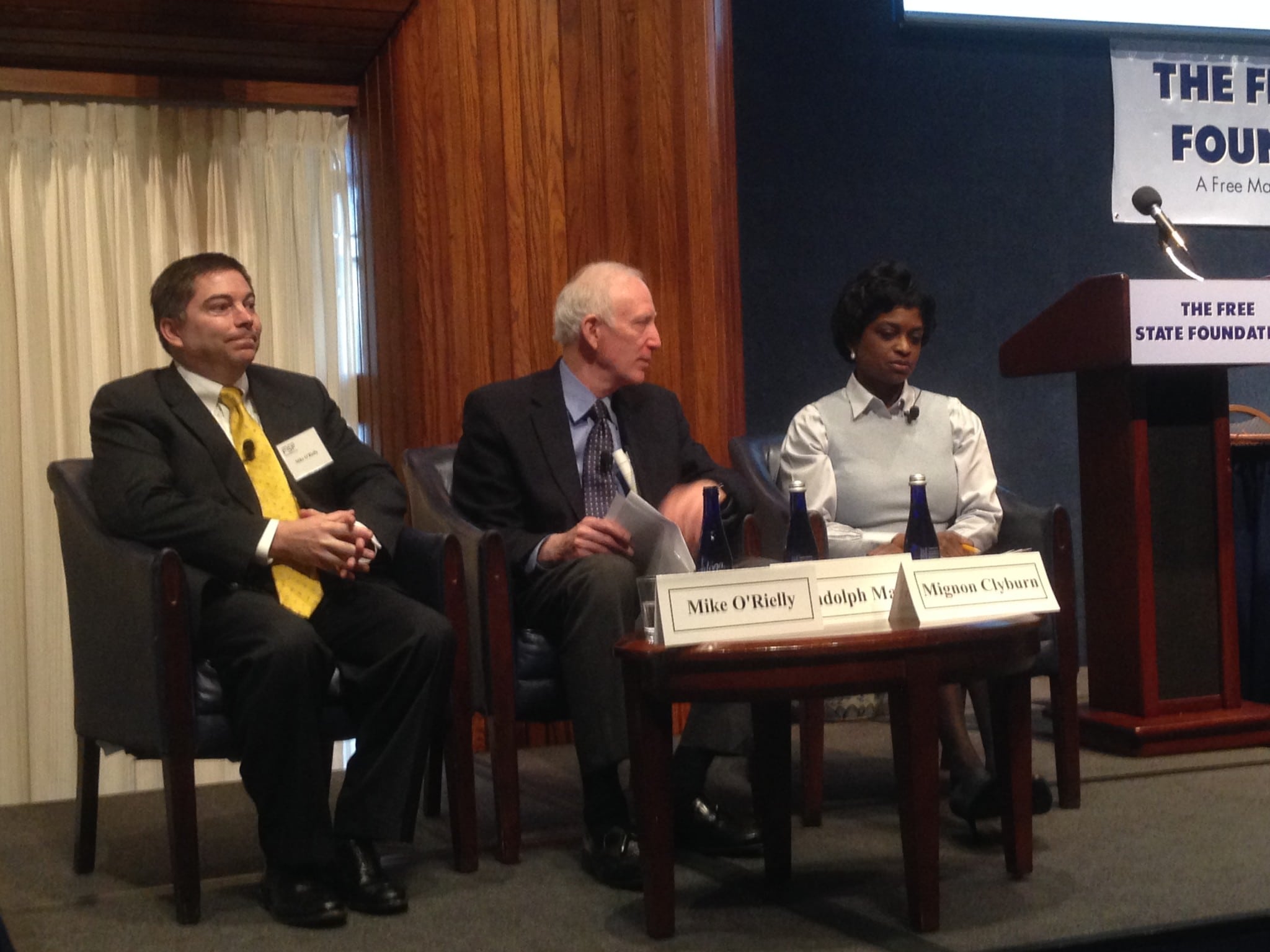 As we wait for the DC Circuit's ruling on the FCC's open internet order, Washington continues to dissect every aspect.
At the Free State Foundation's annual Telecom Conference Wednesday, several panelists delved into President Obama's outspoken stance that the Commission should take a Title II approach, which regulated broadband as a common carrier. It was a point that drew questions during oral arguments in December. DC Circuit Judge David Tatel asked why the agency changed its mind from Section 706 of the Communications Act to Title II.
FCC commissioner Michael O'Rielly told conference attendees that he found Obama's YouTube video urging Title II "really unique" and precedent setting. "I do believe the administration has changed the game going forward. I think the next administration—whether Democrat or Republican—will have a greater role" with the independent agency, he said. His Democratic colleague Mignon Clyburn said she folded in the president's opinion with everything else in the record. "The president has a right to his opinion," she said.
Morning keynoter and House Commerce vice chairman Marsha Blackburn (R-TN) said Tom Wheeler 1.0 was for Section 706 regulation, but after Obama came out in Nov 2014 in favor of Title II, he became Tom Wheeler 2.0. "He's almost the regulatory bull in the china shop," she said. Blackburn took a jab at presidential hopeful Hillary Clinton, who has said she's going to enforce strong net neutrality regulations. "I'm surprised she knows anything about the net neutrality or how the Internet works because of the trouble she's had with emails…"
While NCTA president/CEO Michael Powell said the president is certainly entitled to express his opinion, it came after the record closed. NCTA along with ACA, USTelecom, AT&T and several others challenged the FCC open Internet order in the DC Circuit. Powell, a panelist at the conference, questioned the weight Obama's words carried on an agency whose commissioners are appointed by the president. "It certainly created a taint," he said. Multicultural Media, Telecom and Internet Council chief research and policy officer Nicol Turner-Lee added that it gave the appearance of a degraded public opinion process.
FCC general counsel Jonathan Sallet, who had to answer questions on this very topic before the DC Circuit, said the Open Internet record included comments from millions of Americans, many members of Congress and the president. And the administration's view was "filed entirely in accordance with the Administrative Procedures Act."
We continue to wait to see what the DC Circuit has to say, but for Sallet, the net neutrality case marked the first time he'd presented oral arguments in a long while. "It was a privilege to argue it," he said.