AT&T Can Back out of DirecTV Deal if No NFL Sunday Ticket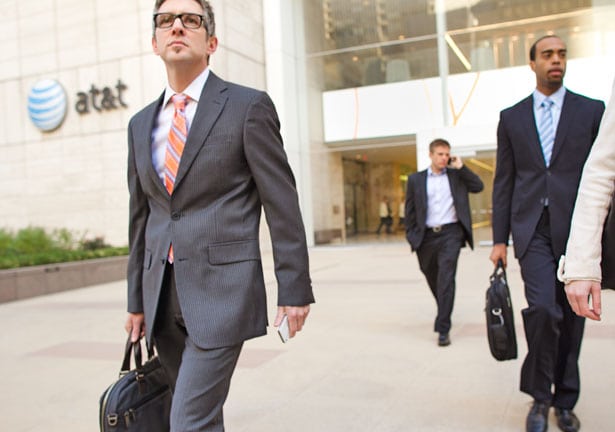 AT&T and DirecTV made it official Sunday, announcing a plan for the telco to buy DirecTV for $48.5 billion. Renewing DirecTV's NFL Sunday Ticket deal takes on renewed importance, with AT&T having the ability to back out of the deal in the "unlikely event" that it's not renewed on substantially the terms discussed between the parties, according to an SEC filing. It's not clear if exclusivity is necessary.
DirecTV CEO Mike White, speaking at an investor conference last week, indicated he didn't expect there to be any problems renewing the deal. He's made similar statements several times over the past few months.
Either party can terminate the agreement if the merger is not consummated by May 18, 2015. If DirecTV opts for a higher bidder, AT&T is entitled to a $1.4 billion break-up fee.
The deal needs approval by the FCC, DOJ and DirecTV shareholders as well as some US states and Latin America countries, but the companies believe it will close in 12 months. Here are some highlights from the announcement:
– The deal should be accretive within 12 months after close on free cash flow per share and adjusted EPS basis.
– Cost synergies are expected to exceed $1.6 billion annual run rate by Year 3 after closing.
– The combined company is committed to enhancing broadband to 15 million customer locations, primarily in rural areas.
– AT&T's 2,300 retail stores and both companies' authorized dealers will combine for a nationwide sales channel.
– The new company will offer standalone wireline broadband service at speeds of at least 6 Mbps ("where feasible," they said) in areas where AT&T offers wireline IP broadband service today at guaranteed prices for three years after close.
– No matter what the FCC does (or doesn't do) with net neutrality, the companies will commit to the Commission's 2010 Open Internet protections for three years after closing.
– AT&T still intends to bid at least $9 billion in next year's spectrum auctions.