At 25 Years Young, ACA Is Still Going Strong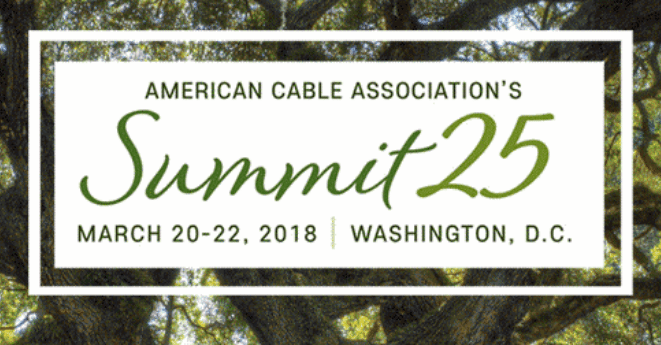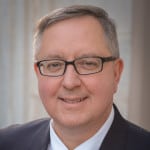 Twenty-five years ago, the American Cable Association was a name no one heard of, a voice that couldn't be identified. The organization, then called the Small Cable Business Association (SCBA), formed quickly and leaped into action in response to the harsh terms meted out by Congress and the Federal Communications Commission in the 1992 Cable Act, which slashed retail cable rates and put hundreds of small cable operators on the brink of disaster.
Through hard work and persistence, ACA and its members overcame those challenges, proving that Washington, D.C., will, on some occasions, let facts drive sound public policy. Since that time, ACA has gone on to plant deep roots in Washington and score any number of public policy successes – most recently our participation in the FCC's effort last December under Chairman Ajit Pai to restore Internet freedom by scrapping oppressive common carrier regulation of every broadband ISP in the land.
This week, ACA and its members are not celebrating just a milestone generated by the calendar. Rather, this year's ACA Summit will celebrate the historic achievements of hundreds of smaller communications providers that have strong ties to their communities, which are enjoying the benefits of job growth, e-commerce, distance learning and tele-health enabled by privately funded broadband connectivity.
I am honored that the men and women who stand behind the 800 small communications firms that ACA represents will have the opportunity to hear directly from numerous public policy officials, including FCC Chairman Pai himself.
I would also note that this year's Summit is a first in that two members of President Donald J. Trump's Cabinet will address our members. They are SBA Administrator Linda McMahon and Commerce Secretary Wilbur L. Ross, Jr. – both of whom are committed to advancing the interests of small business.At ACA, we're fond of saying, "Fatigue is not on the agenda."
That's because we have a lot of unfinished business. For instance, TV stations' abuse of retransmission consent remains a severe problem. We've come to the point where some ACA members, viewing the provision of broadband Internet access as their business future, are willing to let the traditional pay-TV service wither on the vine. Broadcasters' greed – abetted by relaxed media ownership rules and uncertain anti-trust enforcement – is driving these operators' decision.
The facts are depressing. In a recent survey, ACA members reported that they will be forced to pay corporate broadcasters an average of 88% more in retrans fees by 2020. Nearly a quarter of those surveyed will see a drastic jump of at least 100% in fee increases in the next three years.
According to the American Television Alliance (ATVA), consumers have since 1992 paid $40 billion in retrans fees to receive programming that TV stations broadcast for free. This issue will go away one day because, ironically, consumers will have lost access to "free TV" that became too expensive for their cable company to provide.
We're also keeping a very close eye on the Google-Facebook online content duopoly for any signs that this pair, and other powerful edge providers, might try to juice earnings by demanding ESPN-like license fees from broadband ISPs, especially smaller ones. It's clear the dominant edge providers, for themselves, want no rules, no regulations, no taxes and no competition. Meanwhile, they're funding a lawsuit to keep ACA members harnessed to the prior FCC's heavy-handed Net Neutrality regime. Though some call us paranoid, the European Union's $2.7 billion fine of Google last June for antitrust violations is a reality-based action that fully justifies my concerns.
For the past 25 years, ACA has been the voice of independent communications providers that deliver the magic of robust broadband connectivity and help millions of rural Americans fully and effectively participate in the global economy. We have heeded the words of Abraham Lincoln to "Be sure to plant your feet in the right place, and then stand firm." And in doing so you can be sure that ACA and its members will be "Standing the Test of Time."
– Matthew Polka is president/CEO of the American Cable Association