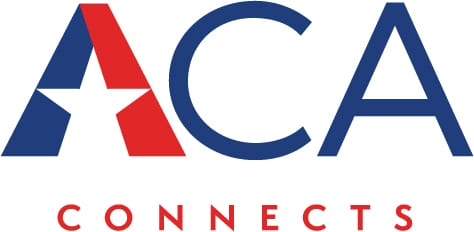 It's the American Cable Association no more. As some of the 26-year-old group's members pivot from the traditional video offering so closely associated with the word cable, ACA is changing its name to America's Communications Association. It will mostly go by the shortened title "ACA Connects."
"We're going to go by ACA Connects because that's what our members do each day," president/CEO Matt Polka told Cablefax. "We really wanted to emphasize that active sense of what our members do every day and that's connect."
The ACA Connects name was unveiled Wednesday during the group's annual conference in Washington, DC, which will culminate Thursday with members visiting lawmakers and FCC officials. The group's website is now ACAConnects.org. Email addresses will update to the ACAConnects domain and even the @AmericanCable Twitter handle shifts to @ACAConnects.
The association represents more than 700 smaller and medium-sized independent communications companies. While ACA may be nixing the word cable from its calling card, its membership has extended beyond traditional cable operators for many years, with phone, fiber-to-the-home operators, co-op and municipalities also part of the organization. The association's board wanted to be careful to not tie the group to any particular tech with the new name. "Technology is changing at such a rapid pace. Our members are certainly broadband providers today, but who knows what the next level or version of technology will be," Polka said.
This isn't the first name change in the organization. When it was first formed in 1993 to deal with the regulatory aftermath of the 1992 Cable Act, it was called Small Cable Business Association. The moniker didn't become American Cable Association until 1999.
Name changes have been a frequent occurrence in the industry over the past several years, as many move away from the cable designation. In 2016, NCTA morphed into "NCTA – The Internet & Television Association," ditching "National Cable & Telecommunications Association." ACA Connects member Cable ONE, which has been a leader in de-emphasizing video, will rebrand as Sparklight this summer.
"Our process has been separate and apart from any other companies. But I think it is representative of the fact that there's a discussion and debate going on about how we identify ourselves," Polka said. "As we saw the transition of our members from cable to broadband, we realized cable isn't going to really represent what they do and it's not necessarily going to be broad enough for all the companies that are members of the association. The bottom line is they all connect and communicate."