Yahoo Greenlights 18 Video Series at NewFront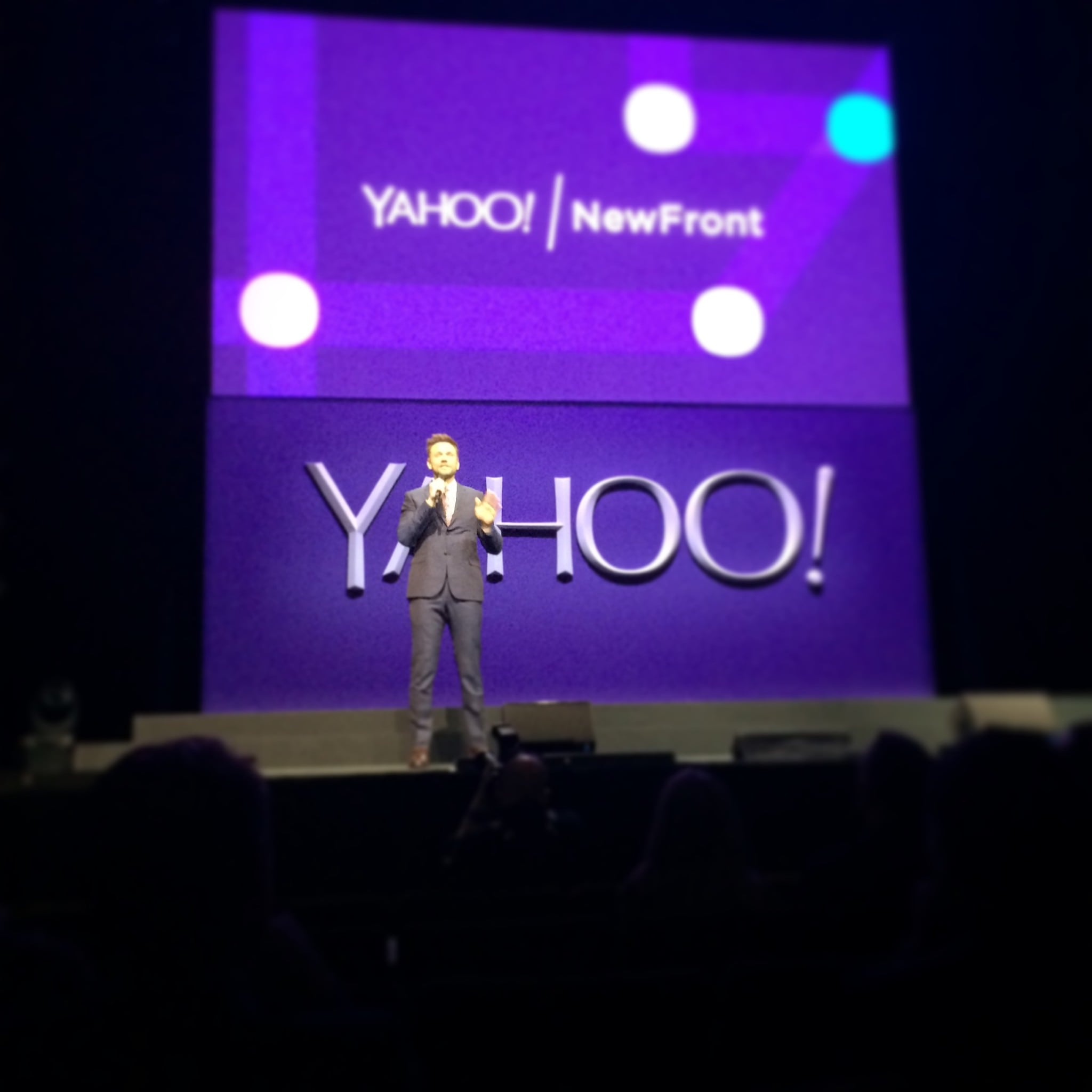 Yahoo announced at its NYC newfront Monday that it's greenlighting 18 new video series across Yahoo Live, its digital magazine channels and Yahoo Originals. Top of the list is the electronic music competition show "Ultimate DJ," executive produced by Simon Cowell, Patrick Moxey, Hamish Hamilton, Ian Stewart and Kelly Belldegrun. "We've been thinking about this idea for a long time," Cowell told the room. "Electronic music has literally taken over the world… why not make the musical world cup?"
Other video content includes a second year partnering with Live Nation to stream concerts and festivals on Yahoo Live; a new scripted, longform original comedy series called "The Pursuit" about a group of late twenty-somethings in Manhattan; and 14 new series from Yahoo Digital Magazines with talent such as Naomi Campbell and Michelle Rodriguez.
Addressing the room of media buyers and advertisers at Lincoln Center, svp of American Sales Lisa Utzschneider said Yahoo has heard they're seeking premium content and the ability to connect with a loyal audience on multiple platforms. Scalability, flexibility and programmatic were the demands. Regarding the latter, Yahoo responded with the acquisition of BrightRoll, Utzschneider said, which allows for "mass scale" on the programmatic front. Yahoo now has 188 million unique video viewers per month, according to CEO Marissa Myer, and "native advertising is here to stay."
Tumblr CEO David Carp also took the stage to pitch the site as an ad platform, following the launch last year of a sponsored video product with brand partners including Nike, Cheerios and Netflix. The ads can be shortform or longform, he said, with shortform content averaging an 80 percent completion rate and longform including a feature that allows users to select and move active videos to the side while continuing to scroll through the site. Yahoo also announced a partnership with Millward Brown Digital that aims to measure brand lift, favorability and purchase intent of digital campaigns across Yahoo.