WWE Network by the Numbers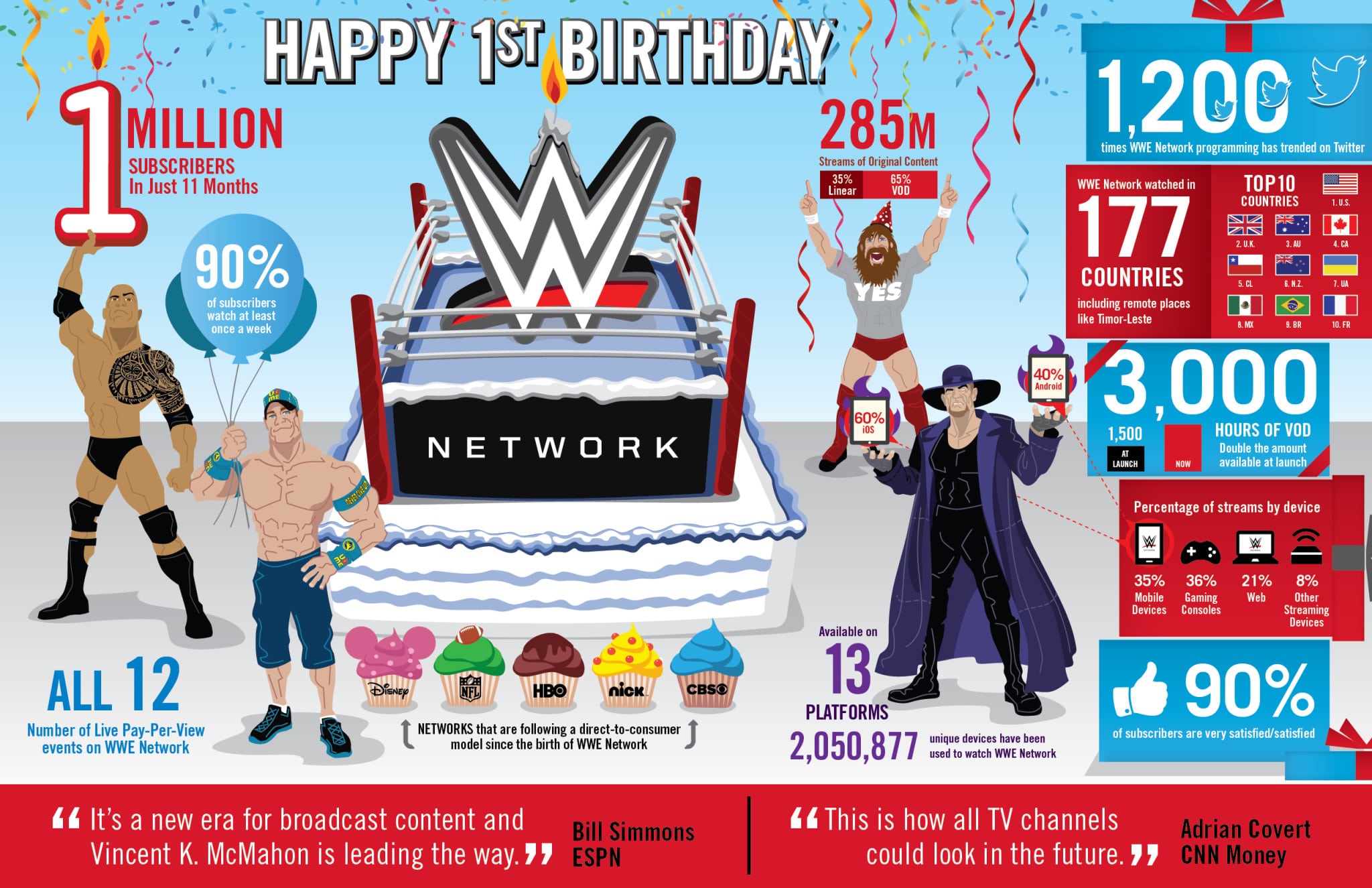 It's been a year since WWE launched its own network as a subscription-based digital service, which at 11 months crossed the 1 million subscriber mark. Check out this handy infographic it's using to boast a bit. Number of streams of original content? 285 million. Number of times WWE Network has trended on Twitter? 1,200. How many live PPV events are on it? All 12.
During its 4Q earnings call this month execs said the network generated $23.3 million in revenue and is swiftly boosting its international subs (44,000 in 4Q). It landed in the UK in January, will soon launch in Canada and is coming to the Middle East and North Africa as a premium linear channel.
Click below for the full image.