WWE Network Approaches 2 Million Subs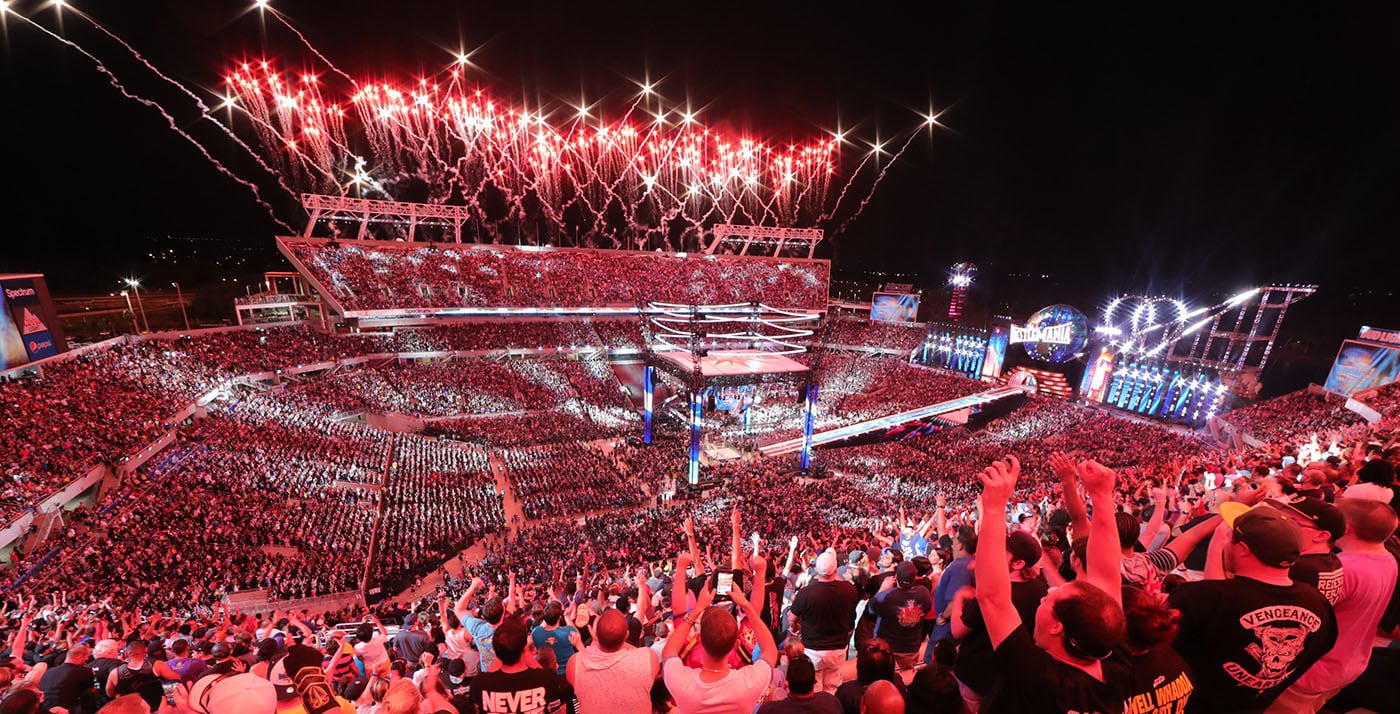 WWE's annual WrestleMania helped boost subscriber numbers to SVOD service WWE Network. The day after the big event, WWE Net clocked in at 1.95 million subs. That's a new record and a 7% increase from the day following 2016 WrestleMania, which holds the record as the most attended in the franchise.
Wells Fargo Securities analysts said the expectation was 2mln total subs for WWE Network. It's a slight miss, but on the plus side, Q1 subs beat (slightly) and the '17 OIBDA guidance remains at $100mln–which would be an all-time record and up about 25% from 2016.
Paid subs for WWE Network sit at 1.661mln, a 14% bosst from April 4, 2016 (the day after WrestleMania). This is only the second time a free trial has coincided with the tent pole event. That makes it a little hard to project converts,  chief strategy and financial officer George Barrios said during the company's earnings call. But if sub activity is consistent with 2016, average total subs in Q217 would rise 6%.
"The subscriber results that we've achieved demonstrate we're effectively executing on our multiplatform content strategy, and also demonstrate the unique power of our brand and ability to drive long-term growth," said Michelle Wilson, chief revenue and marketing officer.
New programming on the horizon for the SVOD service includes a women's tournament that will feature 32 athletes from around the world. WWE Network is available now in every country except China. International subs total nearly 500,000.