Wurl Launches Streaming Networks on Cable Lineups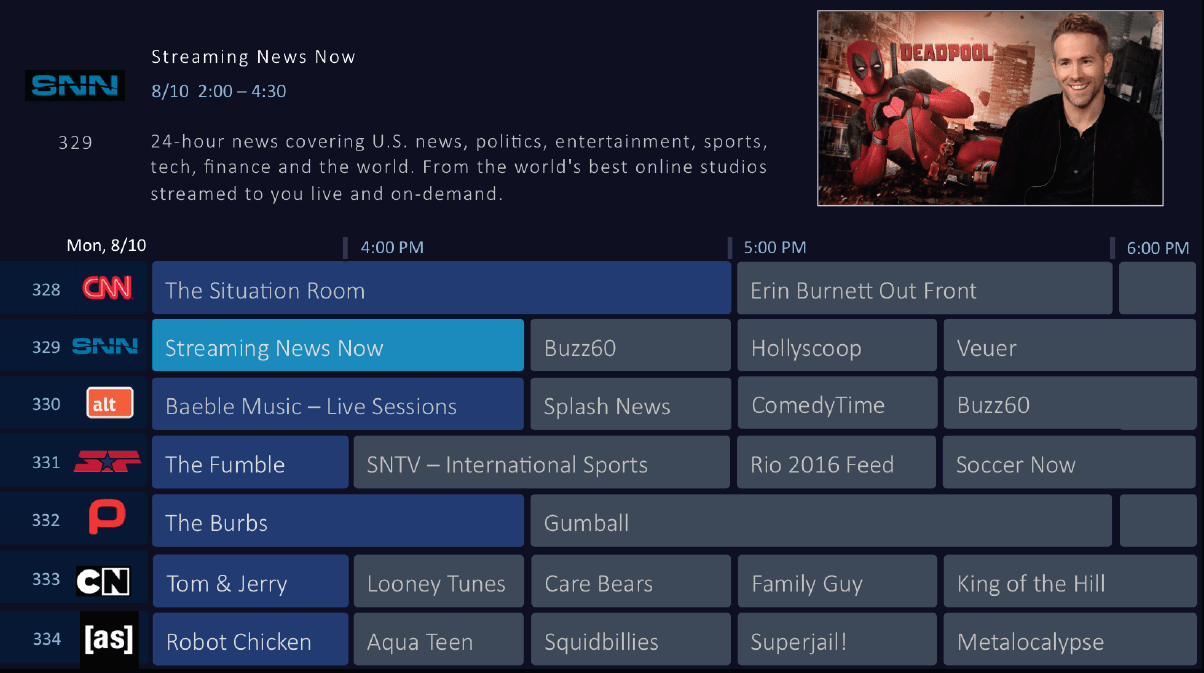 Wurl, Inc. launched a series of streaming networks for pay-TV operators on Monday, including five channels featuring content from online studios and digital media brands. The networks, delivered over broadband to subscribers who have an Internet-connected set-top box and participating operator, are placed within the cable guide and often alongside traditional cable networks.
But though it may look like one, it's not a cable network. The channels can be surfed to like any other, and they are fully programmed like a linear channel with metadata and programming descriptions. A key difference: All content is available on demand and viewers are able to stop, start and rewind it. "It's entirely broadband-style delivery, all IP," said Wurl CEO and co-founder Sean Doherty. The company experimented with other distribution methods, he said, but "we found that creating things that look just like linear channels, that are part of the guide and right alongside every other cable channel, was the most effective way to attract audience." Viewers are prompted with visual cues to take advantage of the channels' interactive features. The intent is to have a "very fluid conversion capability to watch on demand to drive engagement. The reach of cable TV and the engagement of a streaming app: That's the goal."
The five channels offered at launch—Streaming News Network, The Alt Channel, The Sports Feed, Baeble Music TV and Popcornflix—cover sports, news, music and film, and are mainly millennial focused. They're mostly weighted toward online brand and studios. "The strategy there is that these online brands have enormous audiences for people who access their programming from computers and mobile devices, but it's just inaccessible from TV. So were' bringing those brands and those shows that have tens and millions of viewers on computers and mobile to TV."
Another difference is the business model and ad load. Wurl's channels are ad-supported, employ dynamic ad insertion using a cloud-based infrastructure, and are delivered programmatically. The ad space can be sold by Wurl, the operators themselves or the video producers. There are no affiliate fees or upfront costs for pay-TV operators to offer the channels. The ad load is smaller than a typical TV channel: ads account for about 4% of viewing time.
Wurl has distribution deals with 51 operators that begin rolling out this week, according to Doherty, mainly at the tier 2 and 3 level. Some appear in the top 15 U.S. cable operators by subscriber base, he said, with the goal being to crack the top 10 in the next 3-6 months. An operator identified at launch is Missouri-based MSO Fidelity Communications. In all, Wurl reaches a total of 13.5 million digital subs across the country.