Winners: Digital & Tech Awards Breakfast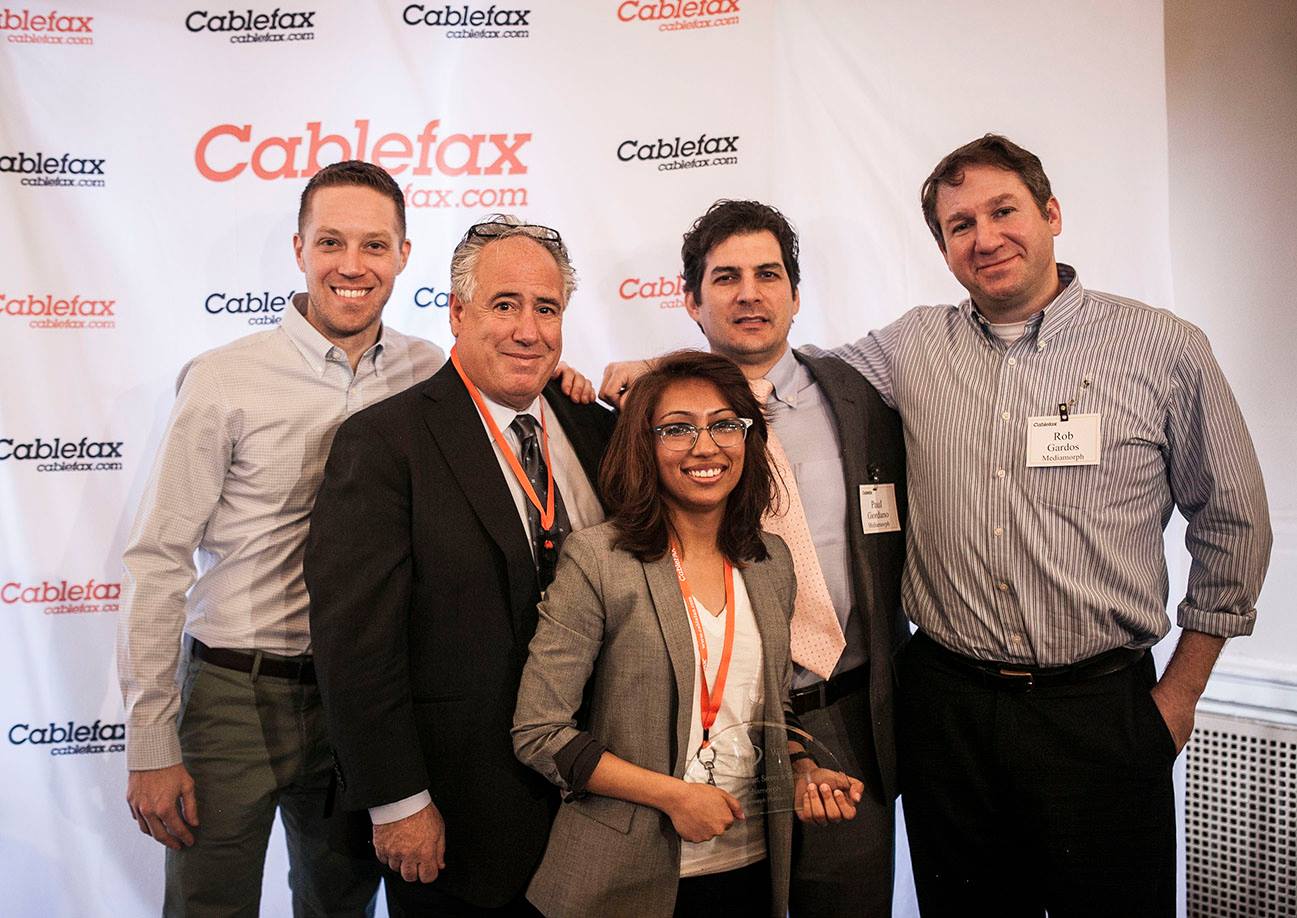 It was a bright and sunny morning at the Yale Club Tuesday morning as some of the most talented executives in the business were honored at the Cablefax Digital & Tech Awards in NYC. Big winners in the digital space include Discovery Channel's Shark Week 2015 campaign, which clinched recognition for Digital Team of the Year. Best Cable Network Website went to FoodNetwork.com and Best Regional Programmer's Website went to YesNetwork.com. And the last award of the morning went to Bravo and Oxygen Media for Social Media Dream Team. On the tech side, top accolades went to CableLabs' DOCSIS 3.1 for Overall Tech Innovation Award for distributors. For programmers, it was Sony's PlayStation Vue, and for vendors TiVo's Advanced Television Solutions took home the prize. Check out the full list of winners here.
A recurrent theme from award winners was the significance of mobile video, and also employing social media as a way not only to connect and listen to your audience, but also to be inspired by them when looking for breakthroughs. Multiscreen innovator and social media marketer of the year Allison Hoffman said that when she's in need of inspiration at Starz she looks to social for ideas. Our Digital Rookie of the Year, Poker Central's Sampson Simmons, thanked the fledgling network's distribution partners for taking the plunge, while others chose to share the up-and-coming apps they believe should be on everyone's radar—from the banking app Venmo, to the messaging app Peach, to Slack, the new social software for sharing among work colleagues.
Also dispersed among the morning's honors were selfie videos from some of our inaugural honorees for Most Innovative People in Multiscreen. We asked them to share their favorite TV shows from when they were kids, and their faves today. Canoe Ventures' Chris Pizzurro revealed that his favorite show was—and still is—"Saturday Night Live." ESPN's Lori Lebas was all about "The Brady Bunch" in her youth, and today's she's enamored with Amy Poehler's "Welcome to Sweden."
---
Give everyone on the team their own award to showcase.  Order form if you'd like to order additional awards.
Questions: Mary-Lou French